I've always had a passion for photography – growing up I had dreams of building an in-home dark room where I could watch the liquid solutions bring my photos to life in my own darkly-lit space. My walls have always donned snaps of my favourite photographers, and I've taken photography classes to learn more about the art. But as time passed and priorities shifted, my dark room dreams never became a reality.
With the introduction of the digital camera, and then later the SmartPhone, photography became more accessible to me. I was able to snap shots, edit them, and share them all through my phone. When I joined Instagram, I fell in love immediately, as it allowed me to not only share my captures with others, but to view and appreciate the photos of others as well. I now follow over 500 'grammers, and I love them all for their unique captures and shared passion for imagery.
But there are 10 moms whose photos catch my eye, inspire me to take better shots, and brighten my day with the beautiful photos that grace their Instagram feeds. Because I know many of you love to discover and share moms who are rocking this internet space, I thought I'd share my list of my top ten favourites with you (in no particular order):
Follow: @NORTHWESTMOMMY
Why I love her: I first discovered Stasha through her blog, The Good Life and was immediately captivated by her beautiful photos and popular "Monday Listicles" meme. When I started to follow her on Instagram, her true talent for photography became clear and I was hooked. Her photos are artfully unique, centred around her adorable little boy and her (now two) Newfoundland pups as they adventure their little island on the shores of the west coast.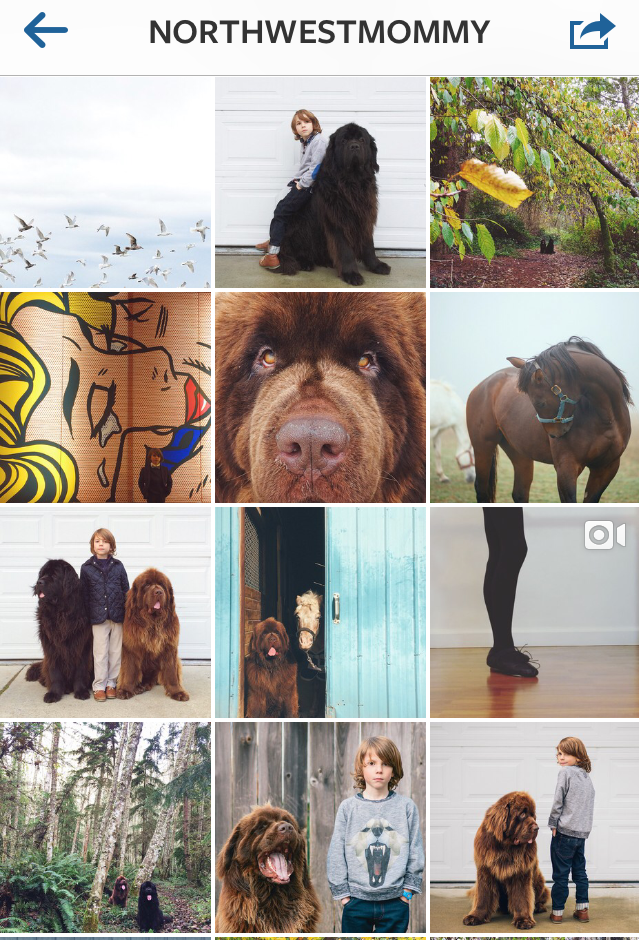 Follow: @ETST
Why I love her: A friend introduced me to Kelle's blog Enjoying The Small Things a few years ago, and her touching stories and colourful imagery had me obsessed. Her optimism, beautiful writing style, and bright outlook on life with three little ones (all the same ages as mine) keep me motivated and inspired to think positively as I navigate through this "one wild and precious life".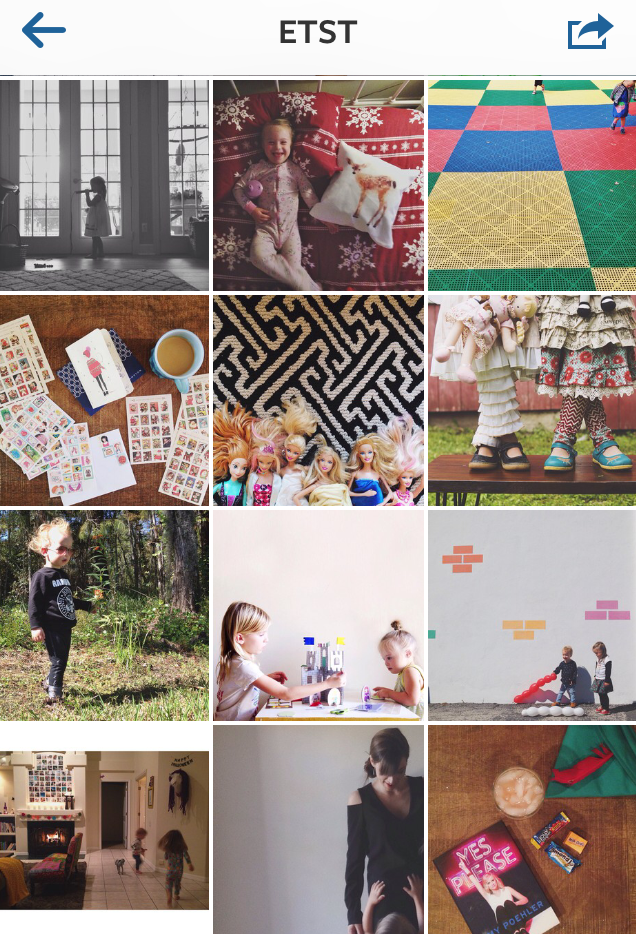 Follow: @JUSTINEBOULIN
Why I love her: Justine is a fellow Vancouver mom blogger with a keen eye for capturing those special moments with her little ones. She also happens to be a professional photographer (as you can tell by her exceptionally clean and cunning captures). Her photos are uniquely consistent with a formatting style that stands out from all the rest.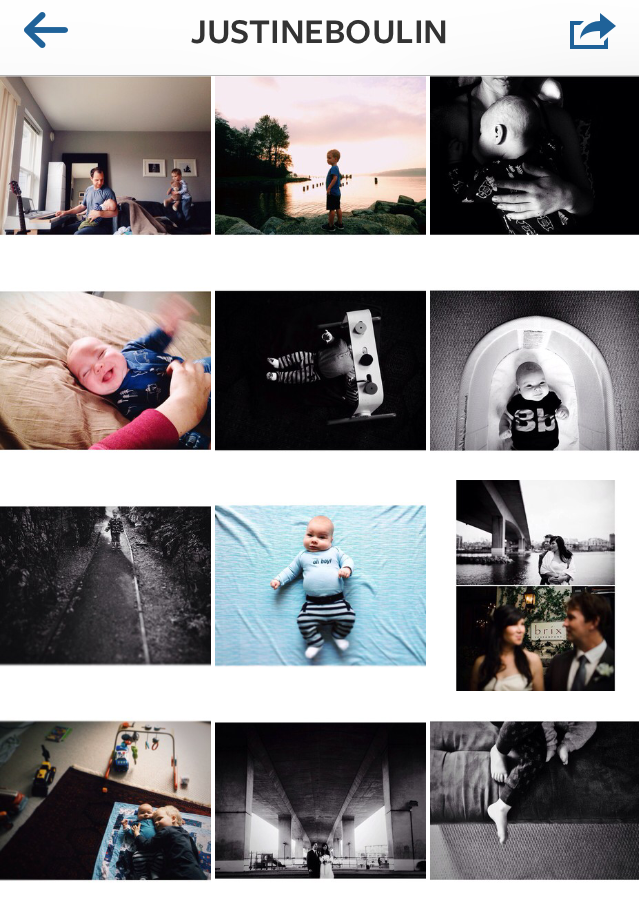 Follow: @MAMAINBLOOM
Why I love her: I very recently stumbled upon Tania's Instagram feed, discovered through the "Explore (based on people you follow)" section. Her photos are stunningly adorable, and upon first glance at her feed,  I could immediately tell that this mama had a talent for photography. A fellow Canadian, her mix of kid snaps and colourful landscapes keep me intrigued.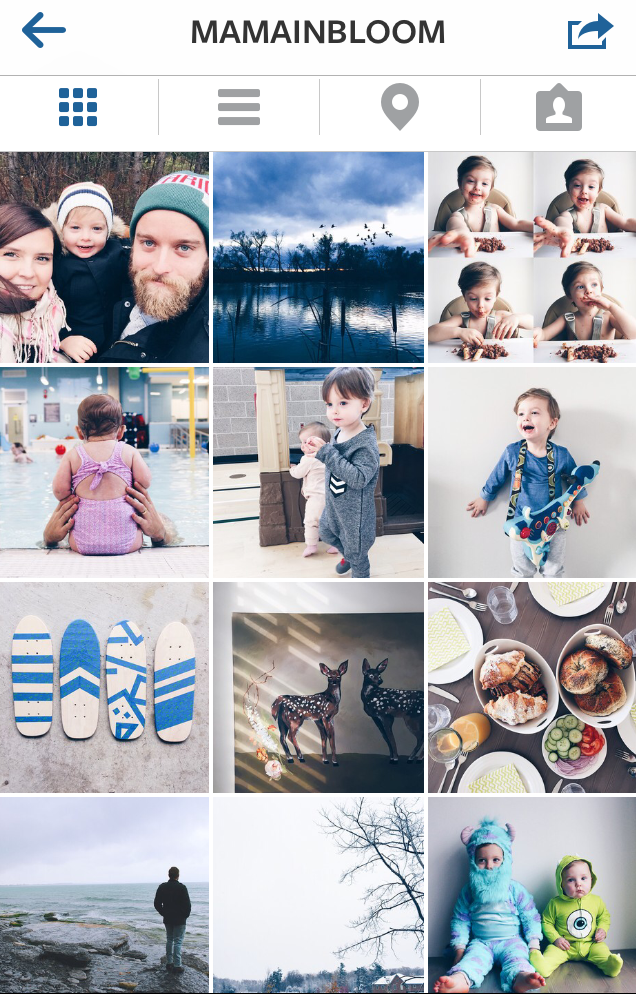 Follow: @MONIKAHIBBS
Why I love her: Monika's Instagram feed is like a fresh bouquet of white peonies. Her photos are clean, crisp and artful, adding a refreshing dose of sparkle to my feed each day. She combines adorable photos of her sweet little man with her enviable fashion sense to draw in an impressive following of Instagram devotees.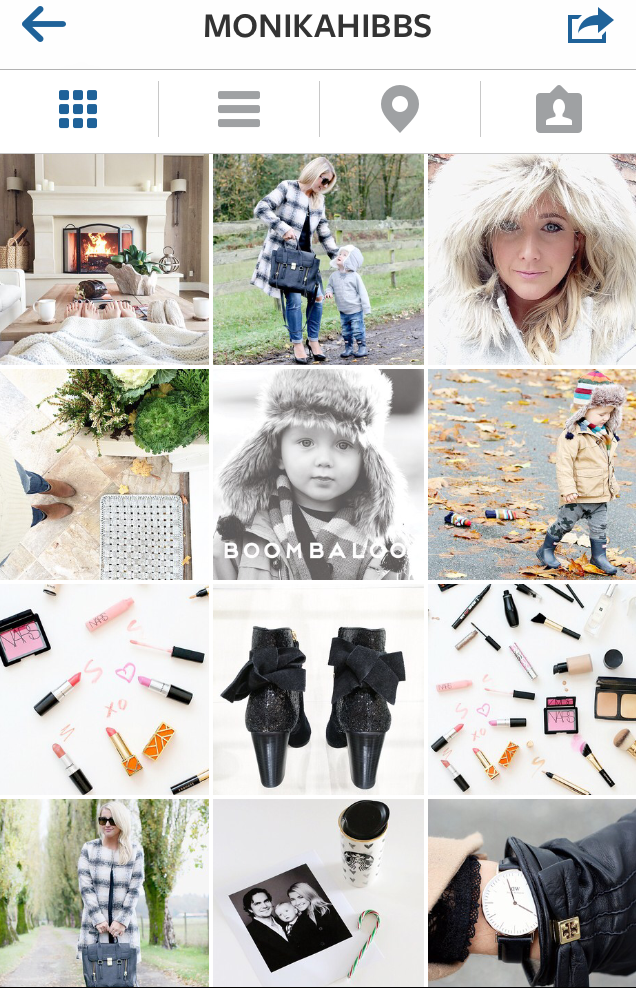 Follow: @MOMMASGONECITY
Why I love her: If you're not one of the near-half-a-million followers of Jessica on Instagram, then you're truly missing out. Her series of photos of her adorable son and his trusty companion (#TheoandBeau) will melt your heart, with images so picture-perfect you'll want to frame them and hang them on your wall. Her flare for capturing the heartwarming nap time shenanigans of her boy and his dog have thrust her into Insta-celebrity status, and her endearing photos of her newest little girl draw you in even more.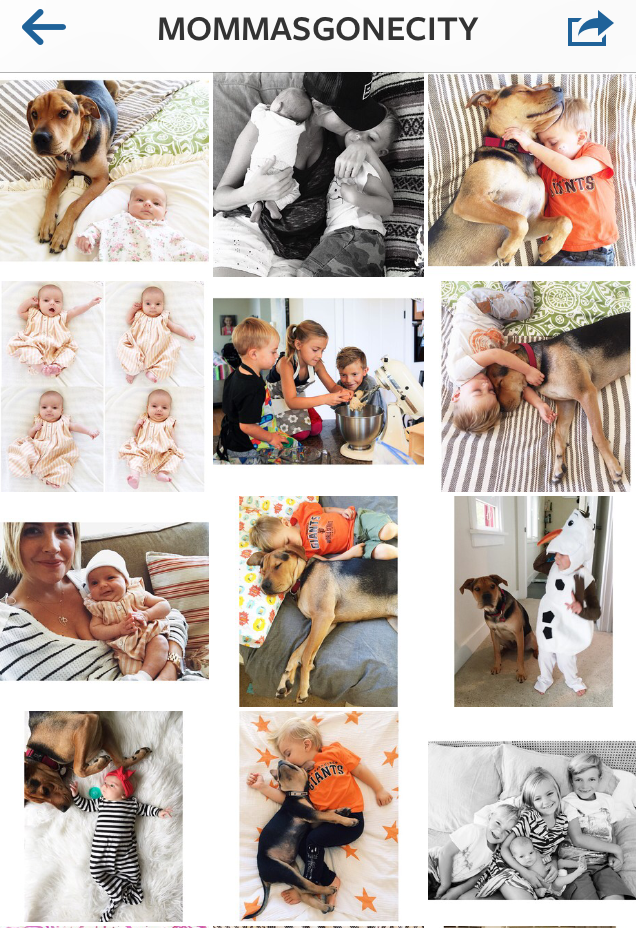 Follow: @TAMARATAGGART
Why I love her: A local news anchor and fellow mom of three, Tamara shows her "glass half full" outlook on life through her bright, captivating photos of her adorable children. Her artistic captures prove that she is just as talented behind a camera as she is in the spotlight. Through her posts you can tell that her family is her world – and what a lovely world it is.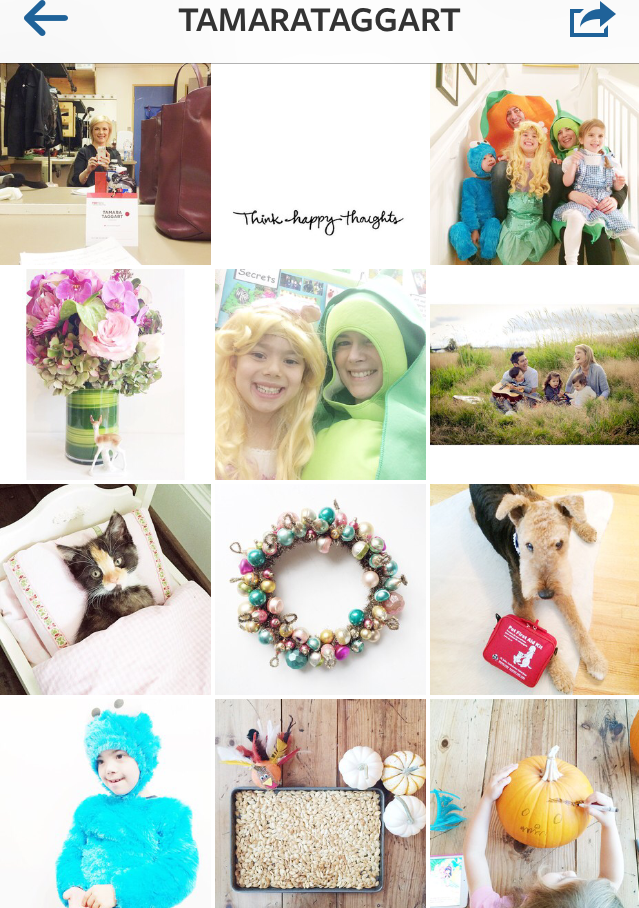 Follow: @JENASHLEYWILSON
Why I love her: This mama-to-be is the owner and designer of the fabulous children's apparel brand VONBON. While I love the photos she shares through the @VONBONAPPAREL Instagram account, her personal account is lovely as well. There's nothing like seeing stunning bump photos of mamas-to-be, living vicariously through their photos as they prepare for the life-changing adventures of mommyhood to come.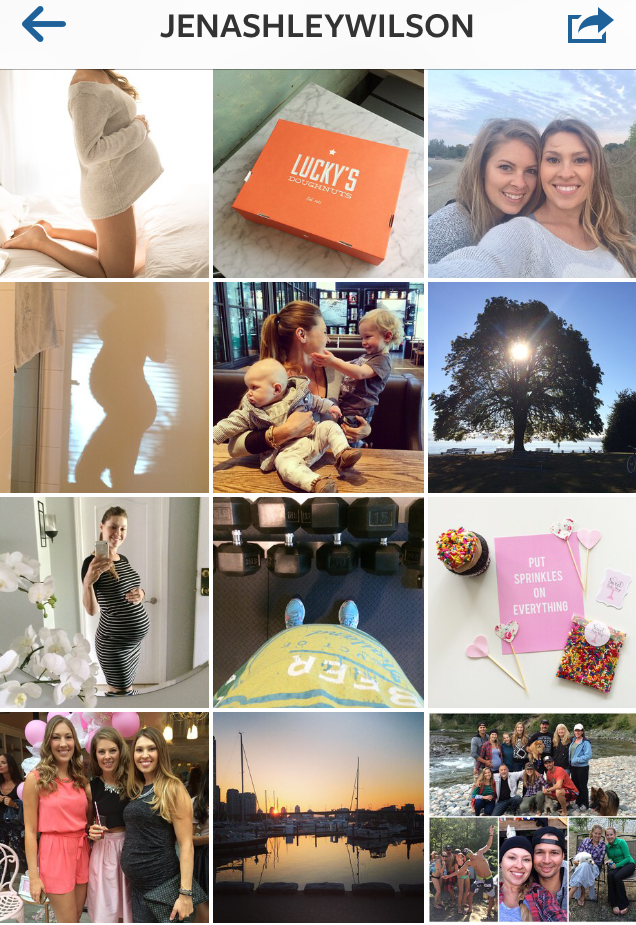 Follow: @CINDYCONFETTISPARKLE
Why I love her: Just as her handle implies, Cindy's Insta-feed is full of glitter, sparkle and confetti, interwoven with picturesque photos of her children embarking on adventures outdoors. Cindy's artistic creativity shines through each photo, many of which highlighting unique party decor pieces that are available at her shop. Cindy's photos remind me of the joy and excitement of celebrating children's birthdays, and of celebrating the special moments that we share with our little ones.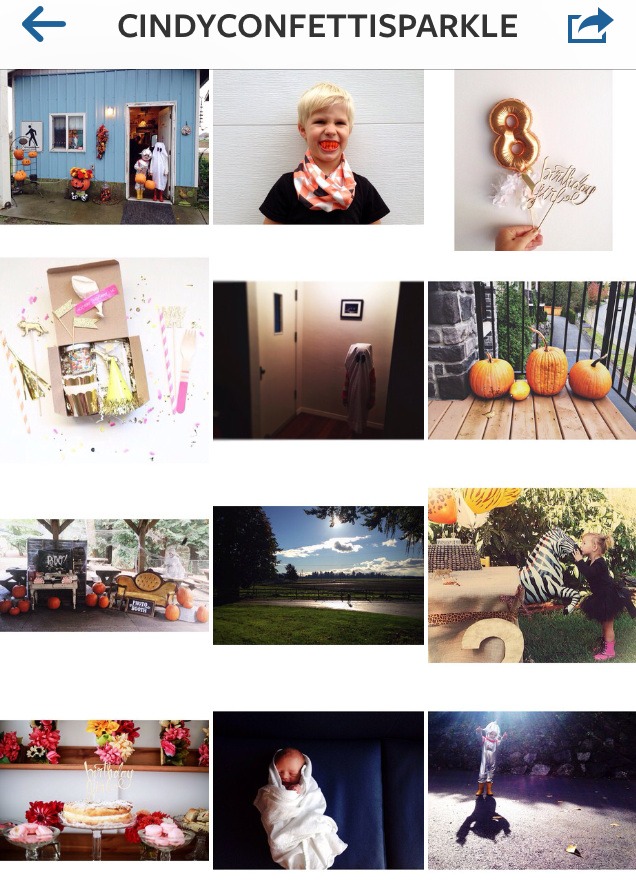 Follow: @LIVINGLIFESMOMENTS
Why I love her: Kari is another Insta-mom I've recently come across through the "Explore (based on people you follow)" section on Instagram. Each photo beautifully encapsulates those little moments that we love to share with our little ones. Each frame-worthy photo elicits emotions that every mama can relate to, and each photo is taken with a creative and talented eye for a great capture.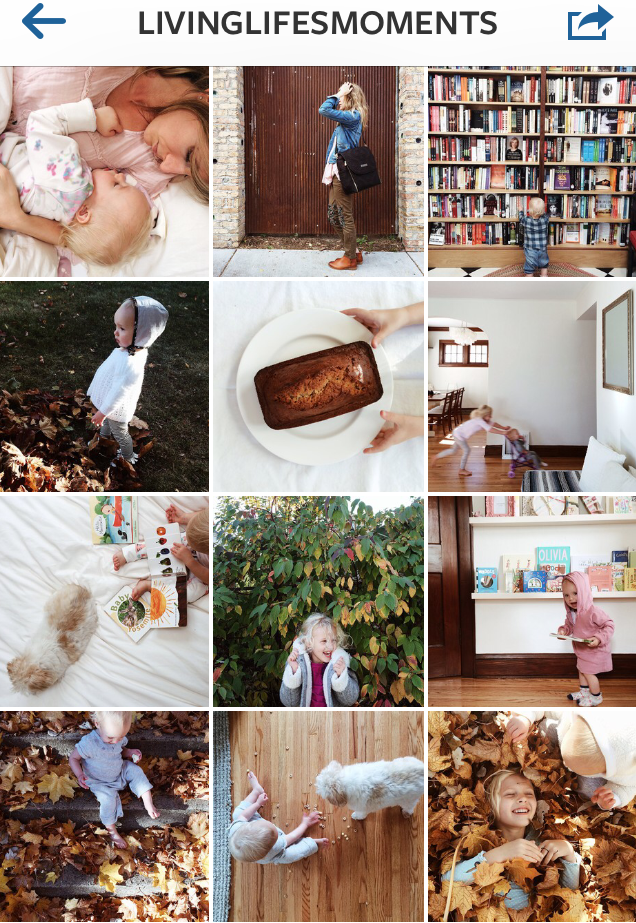 While I've highlighted 10 super-fabulous mamas who are rocking my Instagram feed, there really is something special about each and every person that I follow on Instagram, so thank YOU for sharing your photos!
And if you're not already following me on Instagram, here's a little snippet of my feed too:
Follow: @BITSOFBEE
Why you'll love me: I have 3 super-adorable kids and a dalmatian (ok I'm a little biased), and we spend lots of time snapping photos of our outdoor family jaunts. Oh, and I don't post photos of smoothies, granola, exercise and #MeatlessMondays (because there are already so many fabulous photos of that stuff out there!), so if you're looking for a little indulgence, come check out my feed 😉