We've had months of beautiful Summer weather in Vancouver, but with the return of the rain comes the return of routine for many families like ours, as we prepare our children for back to school. And while I'm looking forward to the excitement of a new school year, this time of year is always especially chaotic as I prepare my children for school with one-on-one shopping trips for school supplies, outfits and gear for their Fall extracurriculars. So much to buy, so little time! My son is starting Kindergarten this Fall so I'm making an extra effort to start him off on the right foot for the school year. We've purchased a new backpack and lunch bag, and he has hand picked a brand new outfit to wear on his first day! And one necessity that I'm happy to have already included in our collection of outdoor wear is sure to come in handy this Fall – the Butler overboot – a great solution to the shoe-changing challenges of the children of our rainy city.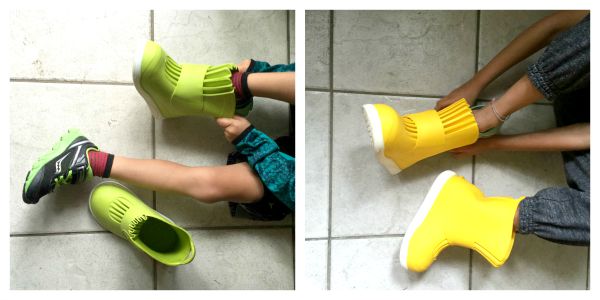 Unlike any other boot I've seen, this overboot makes it quick and easy for kids to transition from indoor to outdoor footwear on rainy days. The boots are designed to comfortably slip over slippers or running shoes, so children can seamlessly transition from inside play to outdoor fun. I wish I had discovered these when my children were in daycare – it would have been much easier for their teachers to get the kids ready to play outside!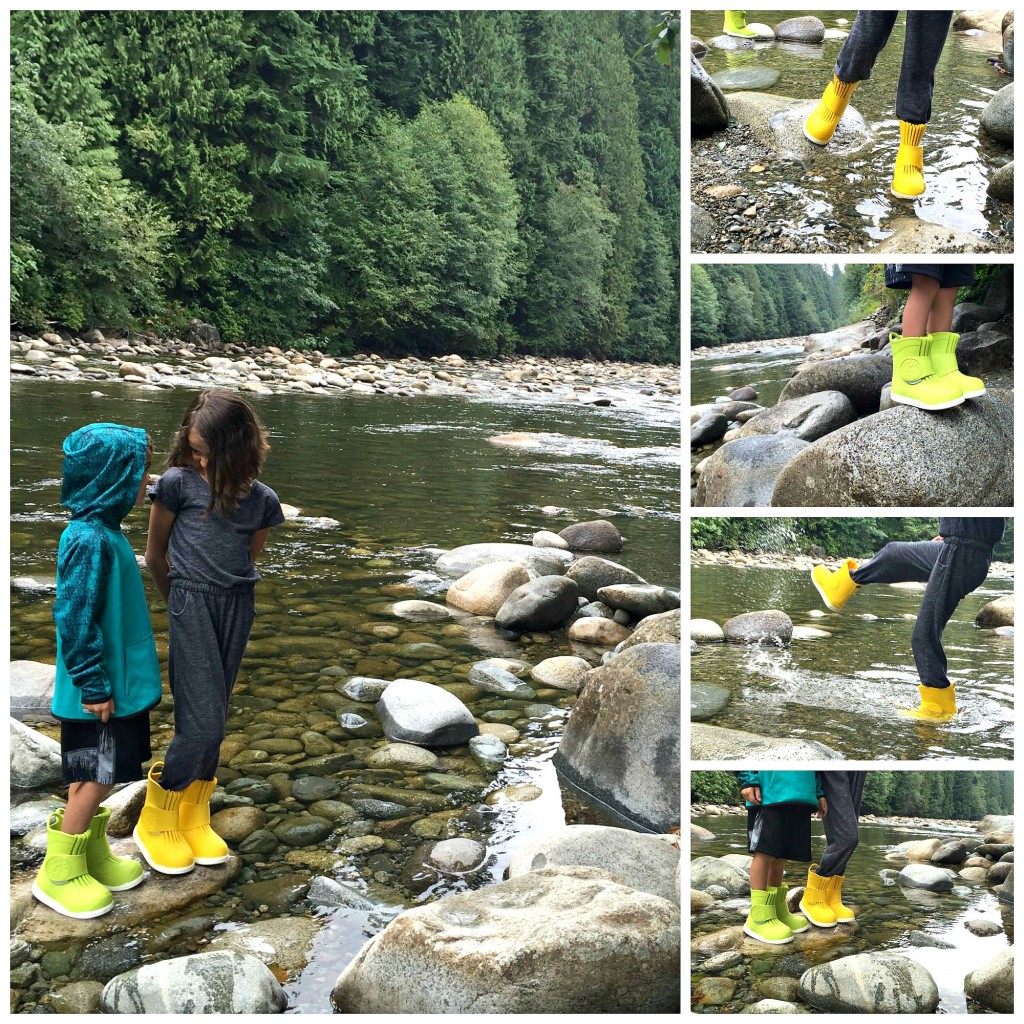 I was introduced to the Butler overboot by a great little online shop called Amelie & Max, whose mission is to "curate a selection of Canadian and international brands for discerning modern parents who are looking for ethical, durable, high quality, multifunctional innovative apparel, shoes, accessories and lifestyle products for the entire family." A Canadian mom-run business with a great purpose for parents. They have my support. We've been trying out these adorably colourful and easy-to-wear boots by our river, and so far my kids love them! They'll be great to keep in their cubbies at school for rainy day wear. Thanks to my friends at Amelie & Max, one of my lucky readers can WIN a pair too! Enter below, and good luck.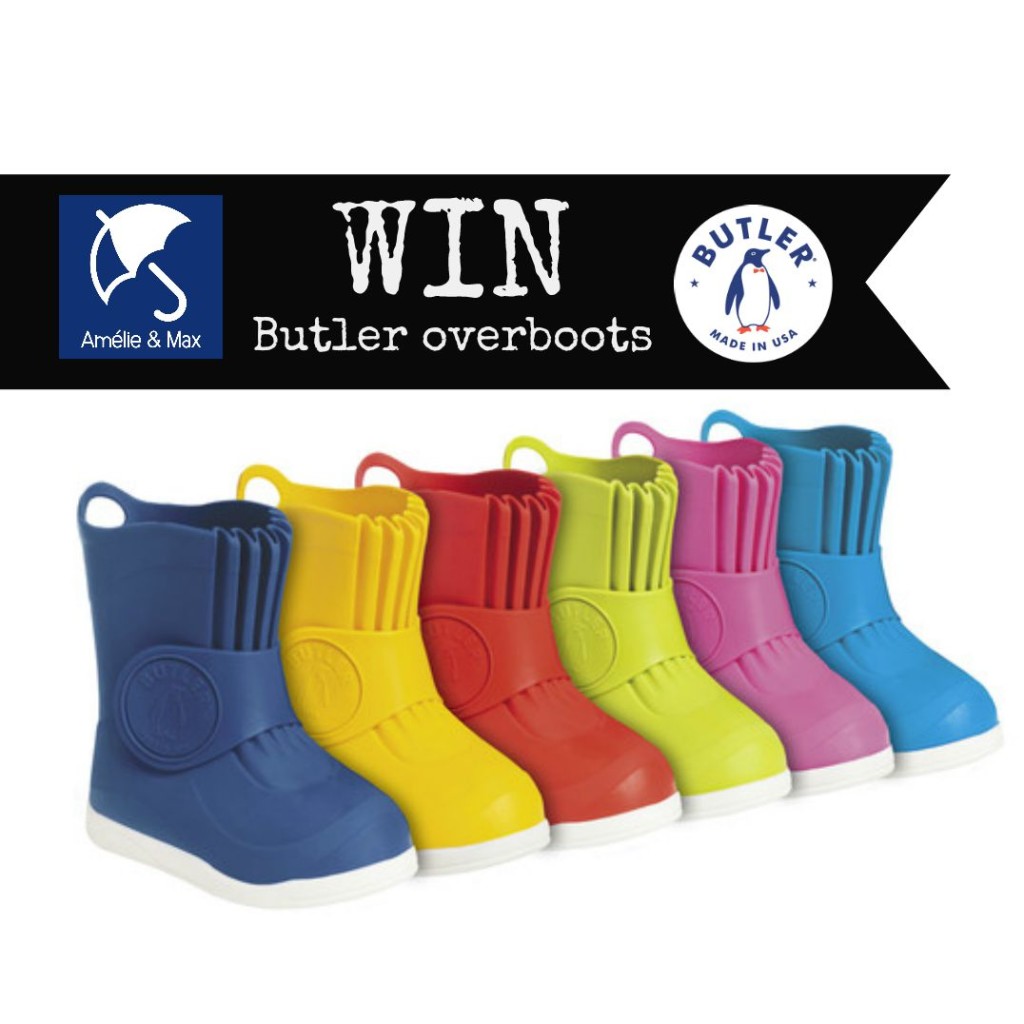 a Rafflecopter giveaway