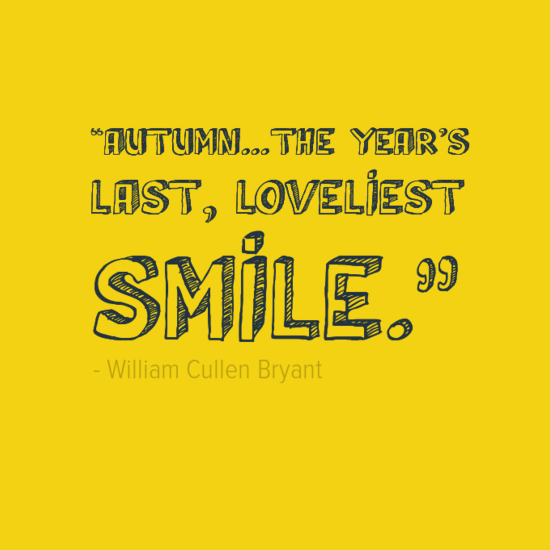 I know it's a bit colder out. I know the darkness falls earlier and earlier, and there's a winter chill antagonizing us when we step outside. But those leaves – those beautiful, colourful, oranges and reds that fall from the sky and decorate the ground – how can you stay angry at the weather when it treats your senses to views like this:
I'm a huge fan of Fall. And while it may not deliver warm days on the beach, or earlier sunrises, it does deliver a different kind of comfort through cozy sweaters, hot drinks, and extra family snuggles. And that's enough to put a smile on my face.
What's your favourite season?
******
Want to share a favourite quote? Write a post or add a photo and come link up your quotable bit! The linky will be live all week. Don't forget to invite your friends to join in on the fun!