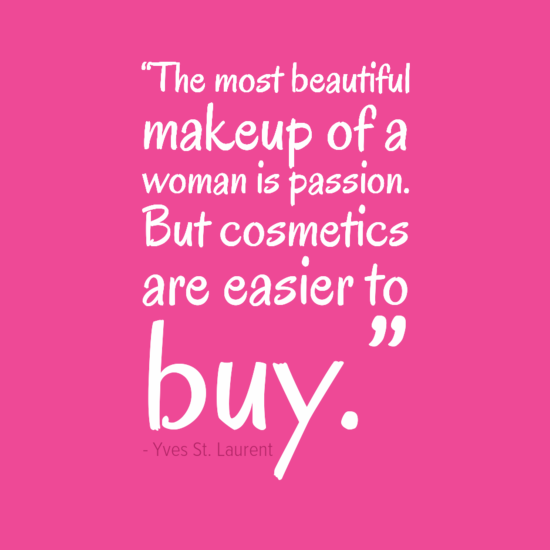 I have passion. But I also have bags, blemishes, and a whole lotta blah on my face. I've always gone for the natural look, wearing nothing more than mascara and lip gloss, but this weekend during a marathon shopping trip with some fabulous ladies in Las Vegas, I made a shocking discovery – there's a bit of magic that happens when you put on a new face.
When we walked into Sephora, I must admit I was skeptical. Why do women spend so much time and money on makeup? I thought. But as I wandered down the aisles, and heard muffled comments about firming, toning, and brightening trouble spots, I thought, what's the harm in trying this all out? I settled into one of their chairs and waited for a makeup consultant to approach me.
"I don't really wear makeup, but I'd like to try it out. I'm looking for some simple, light and natural products to brighten my face and cover up some of my blemishes, but I don't want it to look caked on. I don't want to look like a drag queen when I'm out with my kids."
The makeup consultant laughed at me as he began pulling bottles, brushes and triangular-shaped sponges from his magic bag. Within 5 minutes, he had found the perfect match for my skin tone and had smoothed out my face with only a few basic steps. A few additional products to highlight and accentuate, and voila! A new face, and a new self confidence in my outward appearance.
Here's the before and after (my first attempt at a new makeup routine):