My youngest has a great vocabulary for her age – she has to if she wants to be heard in our bustling house of loud-talkers (+ one constantly barking dog). But as with most babbling toddlers, there are times when we just don't understand what it is she's trying to say.
I often don't realize that while I am fluent in Cloey chatter, others have no idea what her murmurs mean.  So, I thought it would be fun to catch snippets of her toddler talk and share them with you to see if you can guess what she's saying. Post your guesses in the comments below!
Can you guess what it is she's asking for? She repeated this little phrase about a dozen times before I was able to figure it out. Scroll to the bottom for the answer (but only after you've made your guess!).
Stay tuned for more 'Toddler Talk: What Is Cloey Saying?' clips!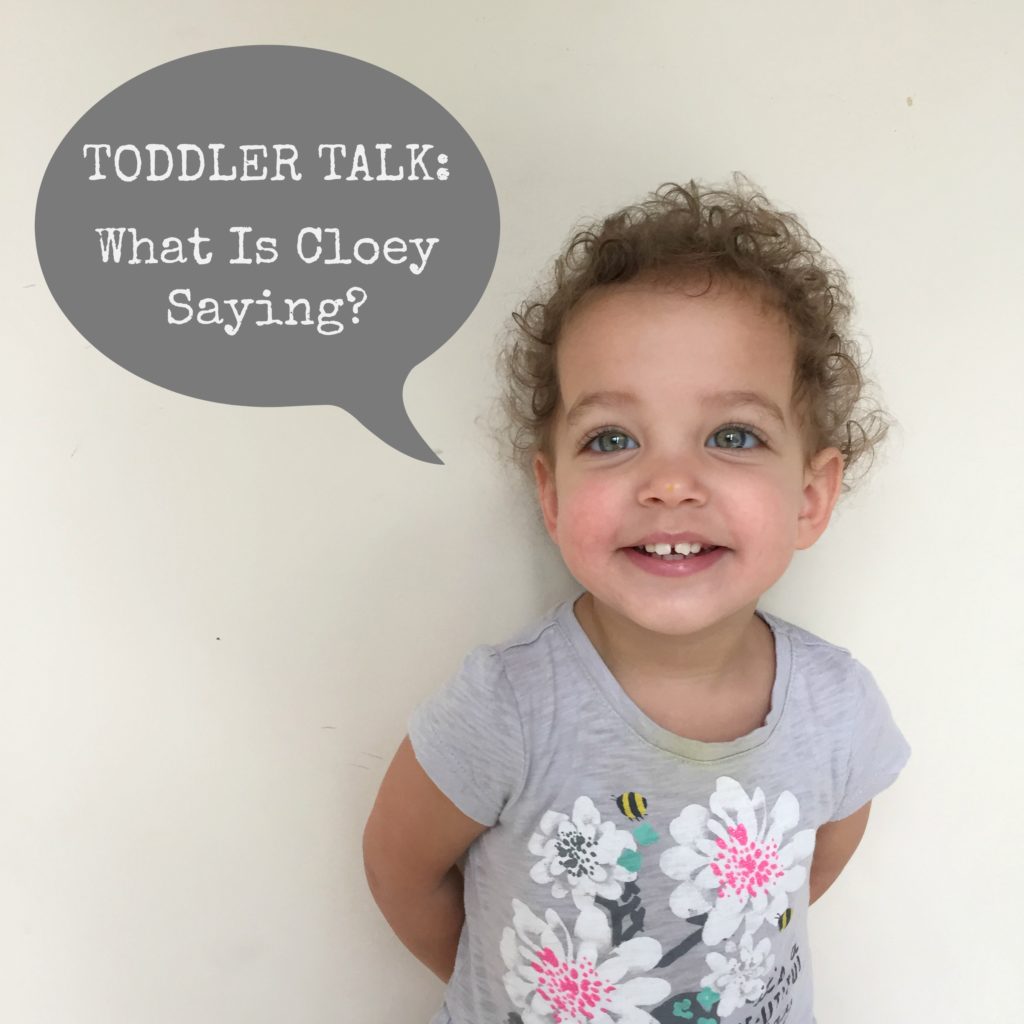 The Answer: "Bring Dolly."