Since my early childhood, it has been a holiday tradition to watch movies on Christmas Day. One of our family favourites is Despicable Me, so I was more-than-excited when a sequel was announced, scheduled for release just in time for the holiday festivities. I was fortunate to receive an early copy, and Despicable Me 2 did not disappoint!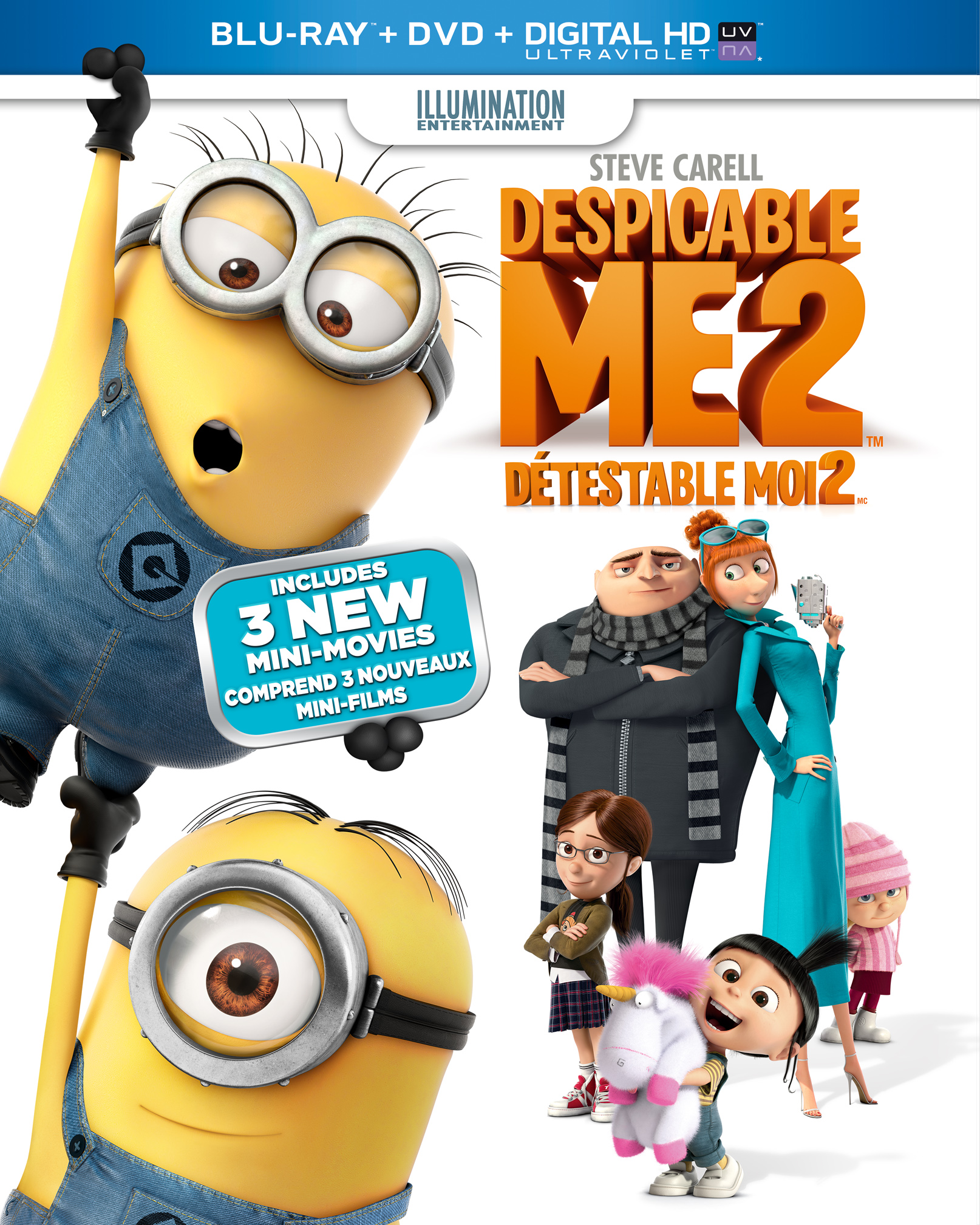 Ex super-villain Gru returns as a sarcastic yet fun-loving, doting father, and his minions take the spotlight as they entertain with slapstick comedy and "minionese" jabber and song.  Gru's precious "lee-tle guuurls" are as cute as ever, but take a back seat to the new and hilarious characters that are introduced, including Lucy Wilde, a she-(anti) villain who steals the show. The film is jam-packed with underlying jokes and insinuations fit only for adult comprehension, and  unexpected scenes such as Gru cross-dressed as fairy princess "Gru-zinkerbell", and a mooning minion skinny-dipping, will leave you and your family in stitches.
For a little taste of this holiday treat, check out the movie trailer:

I'm giving away a copy of the Despicable Me 2 Blue-ray Combo Pack, complete with 3 new mini movies (not included in the original theatrical release). Get it before the December 10th Blue-ray release and enter below!
ENTER TO WIN A DESPICABLE ME 2 BLUE-RAY COMBO PACK (CANADA ONLY)