Leading Moms is an annual, all-day event featuring inspiring talks from extraordinary women, and this year, I was not only an attendee, but part of the incredible team who planned the day's festivities.
When I went to last year's event, I didn't know what to expect. I left feeling inspired, connected to a community of women who understood my perspective. So many women who, like me, were trying to solve the busy mom jigsaw puzzle of life. Who were striving to find a balance between career and family.
The theme of this year's event was the importance of play – and the speakers tackled the theme with precision, each adding their own dash of spice to the perfect recipe for success.
We laughed through anecdotes that we, as moms, could all relate to. We danced, connecting through movement and song. We cried as our hearts burst, touched by song lyrics and inspiring stories. We sang, our voices loud and proud, and we learned about the importance of play, both for children, and for ourselves.
Because I'm a quote-lover, I thought I would share with you my 3 favourite quotes from the day's event:
"You can uncover more about a person  in an hour of play, than you can in a year of conversations."  – Dr. Deborah MacNamara, Counsellor and Educator

"It's time for us to get back to the 'being' and not the 'doing' part of life." – Kelsey Ramsden, ProfitW100 Winner

"Be the person you want your children to see in the world." – Kelsey Ramsden, ProfitW100 Winner
The biggest takeaway for me was learning about "how to play". Dr. Deborah MacNamara explained that it wasn't only important for us to know that play is an integral part of a child's neurological development, but that it was also important for us to understand how to encourage children to play authentically.
She explained that in order to properly play, there must not be an expected outcome. Colouring within the lines of a pre-drawn image doesn't let their creative juices flow – instead, give your child a blank piece of paper. And don't overschedule your children – make room for free time so they can learn how to play on their own.
To summarize, Dr. MacNamara shared with us –
6 Steps To Creating The Conditions For Play: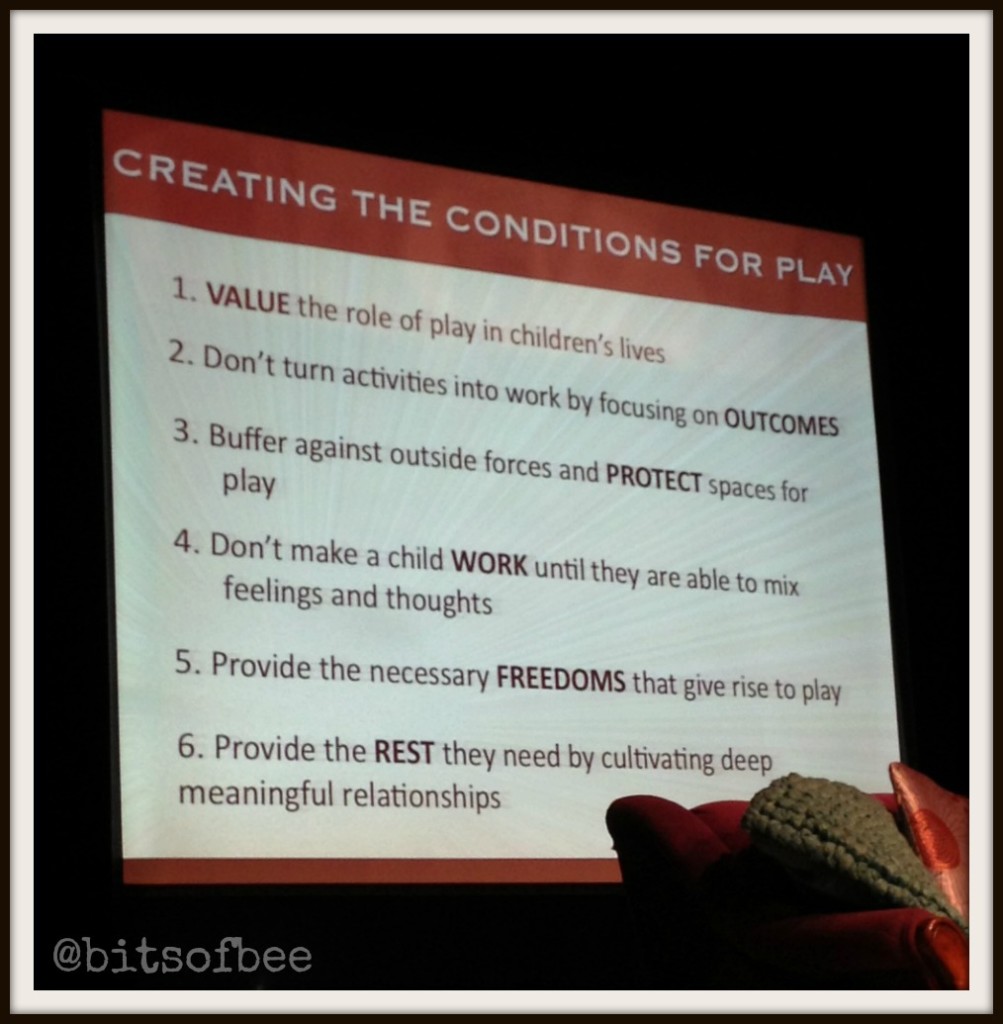 I'm sure I'm not the only mama who left the event feeling emotionally-drained, filled to the tip with inspiration, and excited to head home and play with my children.
If you missed this year's event, be sure to catch it next year!