I'm so fortunate to be able to work from home, but since having baby #3, I haven't had the opportunity to work out of my home office, making it difficult to duck away for focused writing and uninterrupted work.
To give myself a little motivation and to get my creative juices flowing again, I'm hoping to update my drab work space by adding some colourful pieces to the walls. Here's how my home office currently looks: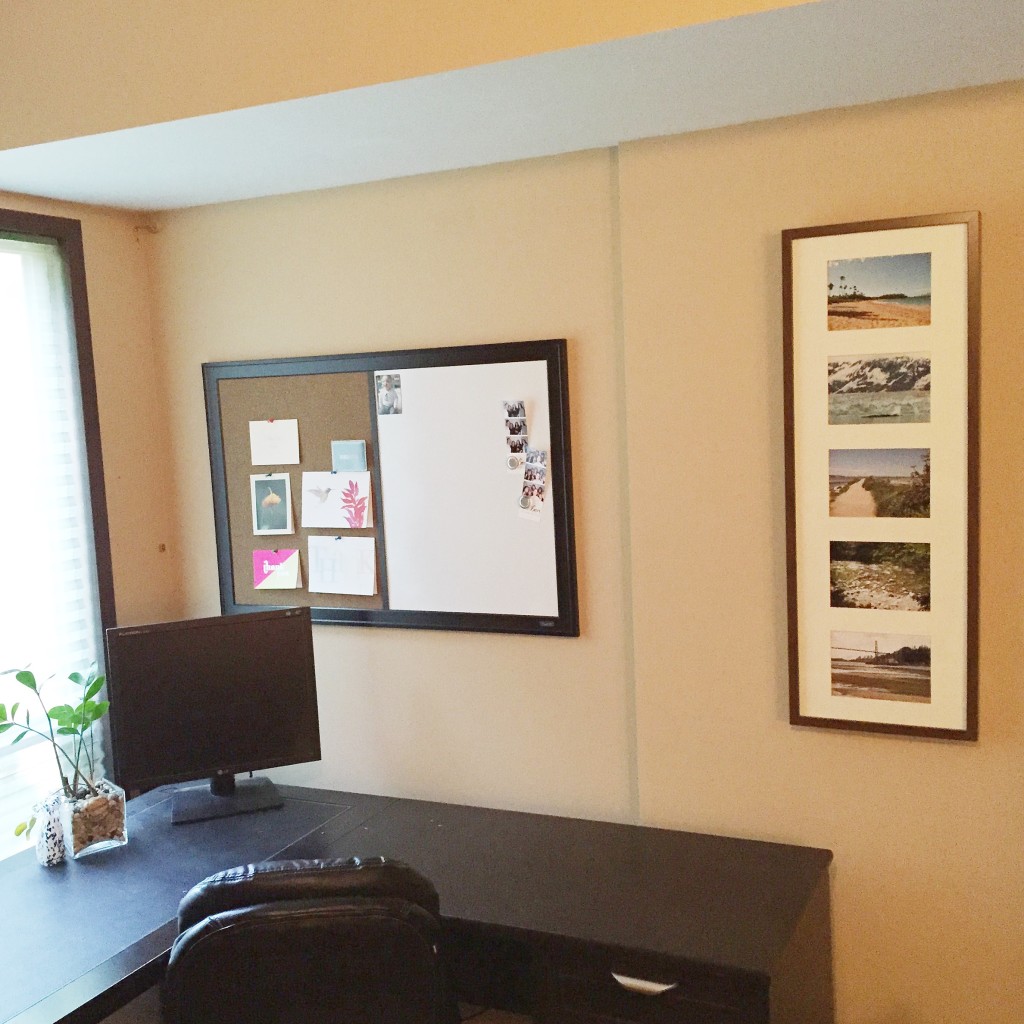 Boring, right?
After browsing through a great site called Minted.com, I've come across some great pieces that I think would add a touch of colour and provide some creative inspiration to my office space, but I can't decide which ones I like best so I need your help! Here are my top picks:
OPTION A: YELLOW TREES & QUOTE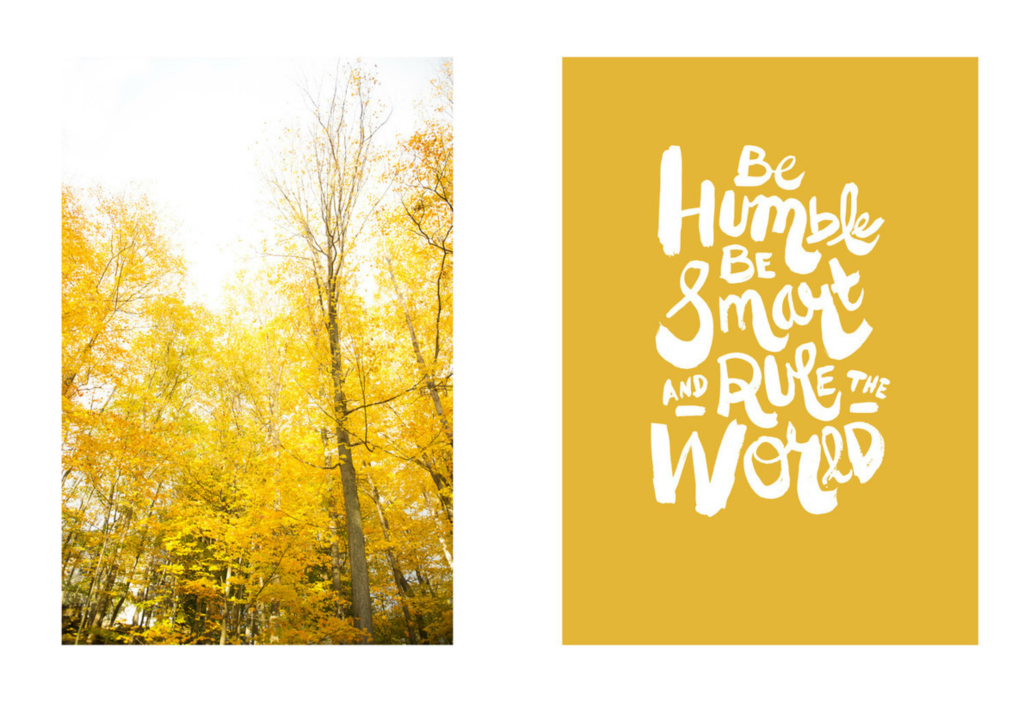 Yellow has become my signature colour, and I have a thing for trees and inspirational quotes, so these two pieces would be the perfect fit for my less-than-fabulous office walls.
OPTION B: HONEY BEE & DRAGON FLY COLLAGES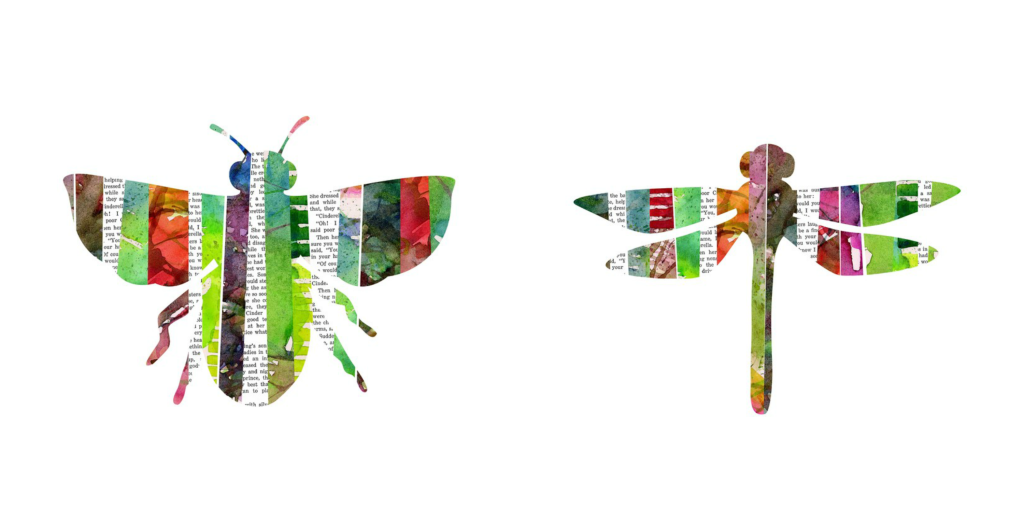 These colourful collages caught my eye – each feature excerpts from famous fairy tales and the mix of bright colours would definitely brighten up my work space. The image on the left is a honey bee, which would fit perfectly with my personal brand.
OPTION C: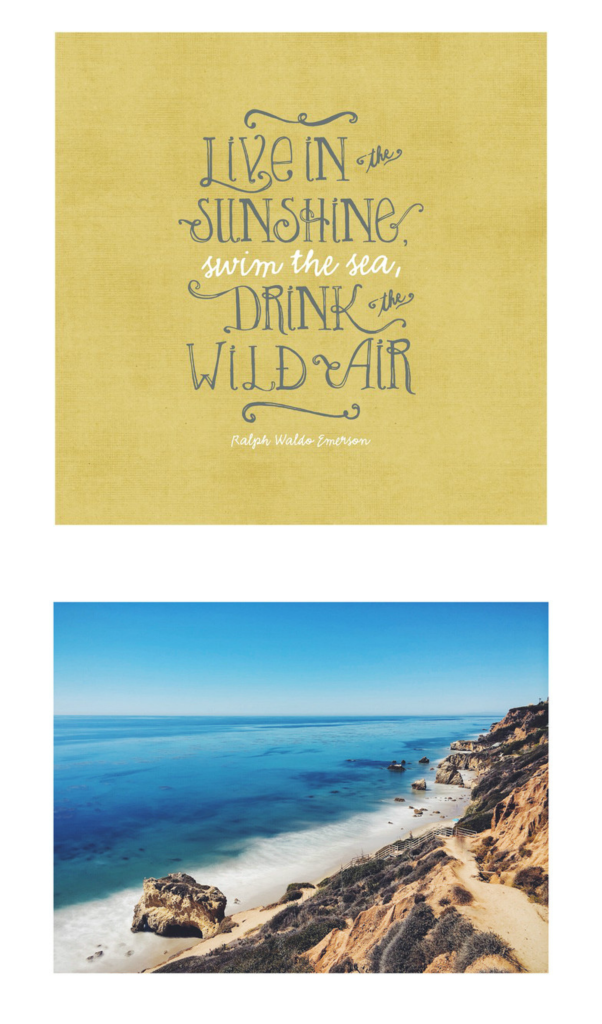 These photos would be a great reminder to take time to enjoy the outdoors, and the quote and bright hues fit perfectly with my personality.
OPTION D: FOIL PRINTS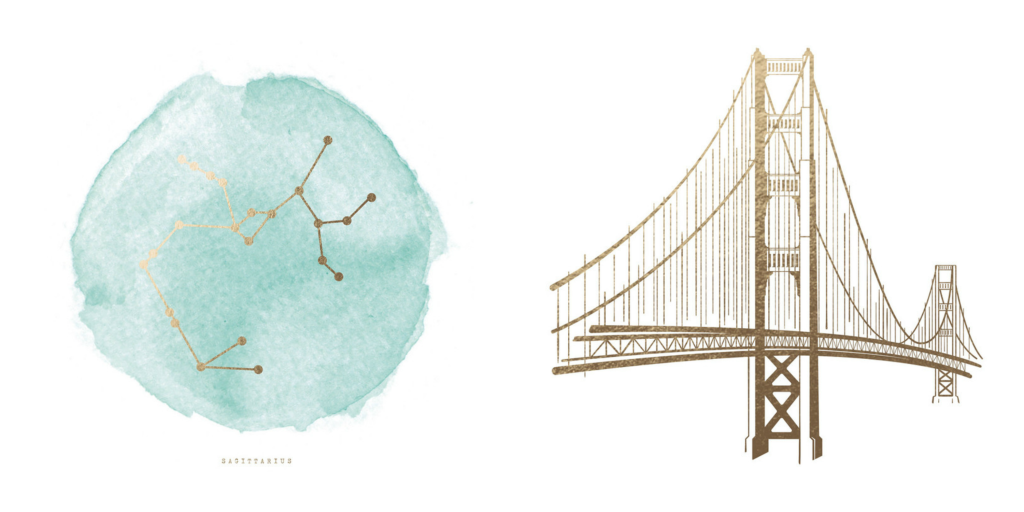 These beautiful gold foil prints would look lovely on my walls. The image on the left is the symbol for Sagittarius (my sign!), and the Golden Gate Bridge in San Francisco represents one of my favourite travel destinations and reminds me of adventure.
What do you think? I've included a poll below and would love for you to take a moment to provide your feedback!

Loading ...
More About Minted:

Minted is a marketplace of independent artists. They use digital technology to allow consumers to discover great creative talent, making Minted a place where artists can learn, gain exposure, and build their businesses. Their site includes beautiful stationary, wall art, home decor and business card artwork, available for online purchase. To learn more about this great resource, visit Minted.com.
Disclaimer: I was provided with store credit at Minted.com in exchange for sharing my love for their site, however the ideas and opinions are my own.