For me, May is the month of milestones. It's the month I gave birth to both my first born, and my littlest bee. It's the month we celebrate the birth of my mother, and the gift of motherhood. It signifies the start of my writing career, and the anniversary of our move to BC's North Shore where we now call home.
May is not just about the flowers that bloom after April's showers, it also marks the beginning of a slew of sunny days in Vancouver – and we plan to take full advantage.
This weekend, we did just that. We toddled along the tippy rocks that decorate the river's edge. We dipped our toes in the icy cold water, and watched as river bugs and tiny fish splashed past our feet. We picked salmon berries from the bushes that line the river's long and winding corridor, and we turned our faces to the sun and soaked up its warming rays.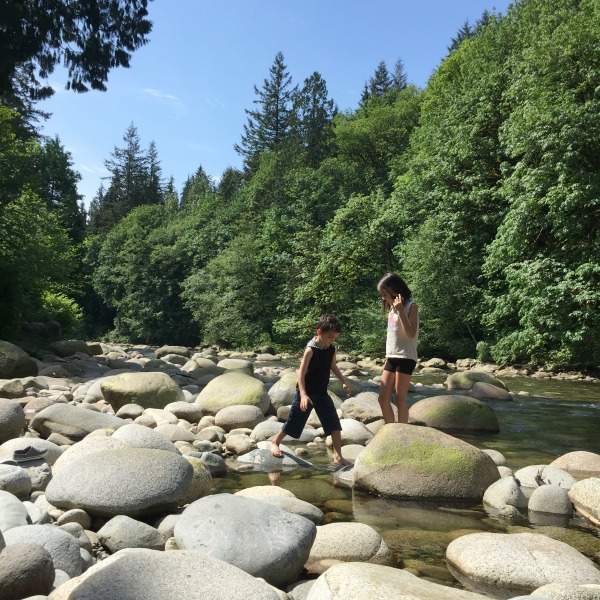 After a quick lunch at home, we headed back outside for some old-school fun on our new trampoline. The weather was so warm that we decided to set the kids up with a fun cool-off-in-the-sun activity that we used to do in our childhood days – we set up the sprinkler under the trampoline, put the kids in their bathing suits, and hours of fun ensued.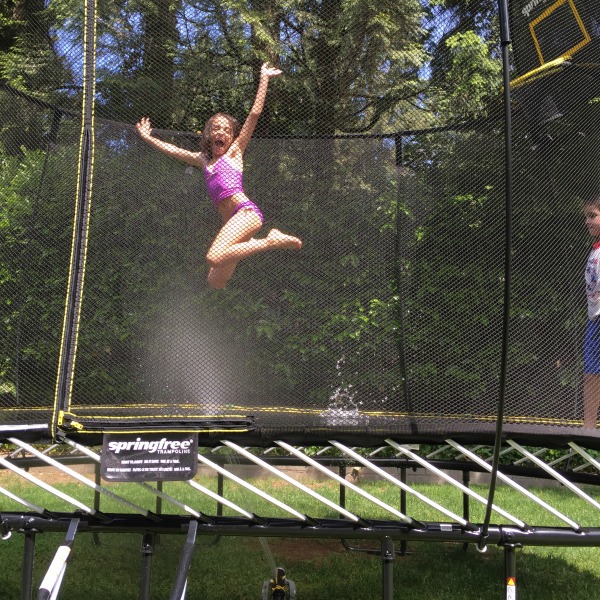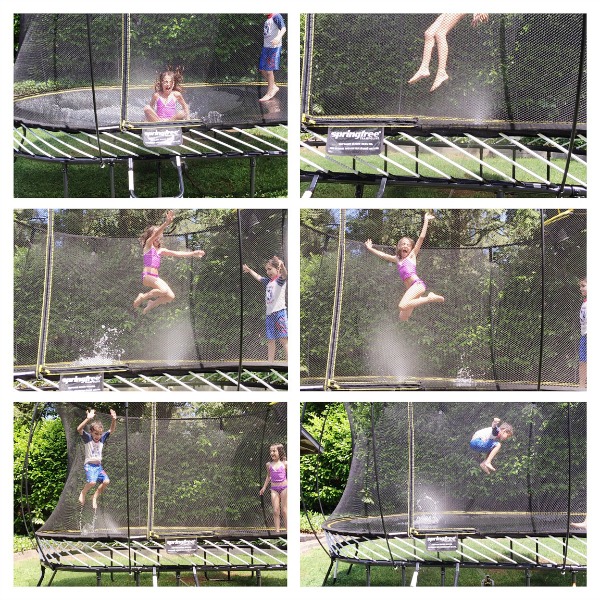 As the day cooled off, we wound down with a little quiet time before heading in for dinner. My hubs and I sat back and sipped on ice cold beers while we watched our little ones bond – enjoying every moment of Spring in Vancouver.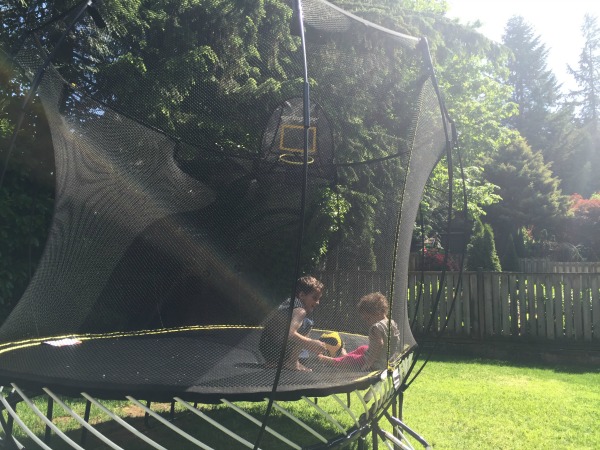 We had a full day outdoors – and it didn't cost a thing.
I can't wait to see what else May has in store for us. With this beautiful weather and so many more milestones on the horizon, May truly does make it seem as though all things are possible.