I recently asked for your advice on which prints I should buy from Minted.com to refresh my home office space, and your feedback was very helpful. Not surprisingly, one of the four options took the lead with an astounding 65% of the votes! It's no secret that yellow is my favourite colour, so of course the yellow prints were the art pieces of choice.
Before I reveal my updated space, I will first share the obligatory "Before" photo: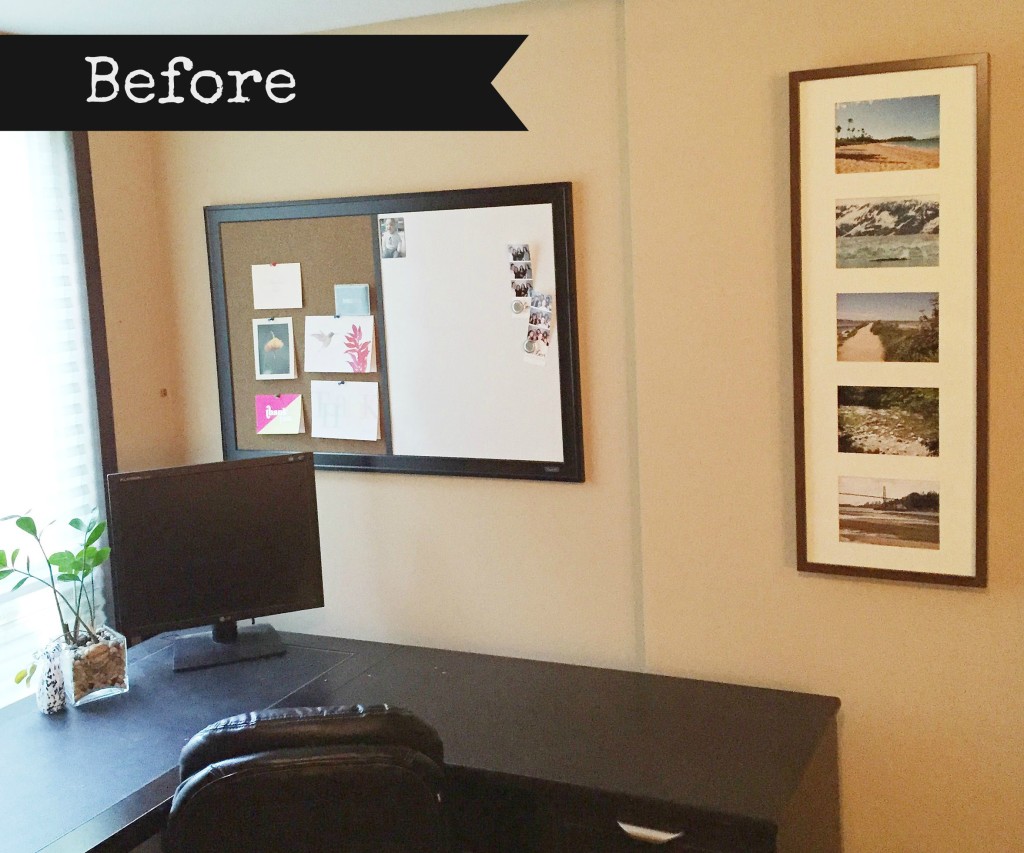 The space was quite drab with no personality or touch of colour, and I had a very bland and generic set of photos on my wall which needed updating.
And now, without further adieu, my bright and beautiful home office space: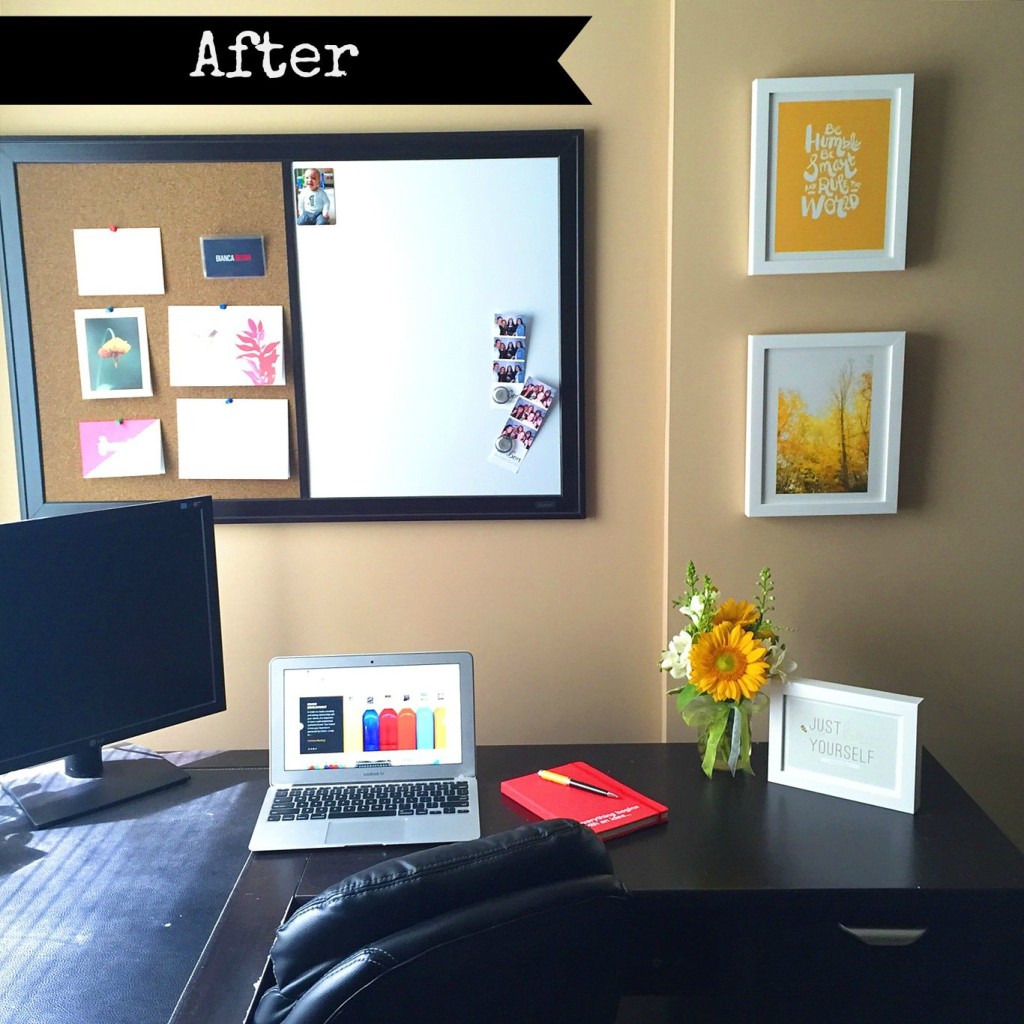 For under $100, I was able to brighten my work space with some unique prints and fresh flowers, bringing out my personality and creating a clean and colourful setting where I can embrace my creativity while working at home.
I love how a touch of yellow can bring a smile to my face!
What do you think of my new home office space?