Each year I create a photo book to gift to my parents and in-laws for Christmas. The photo books highlight memorable moments from from of our year – lost teeth, birthdays, dance recitals, vacations – and each book is always finished off with a photo of my children sitting on Santa's knee. With my oldest child in her eighth year, we've created quite a collection of these books and holiday Santa photos – they have become valuable keepsakes for both our family and the grandparents who receive the books as gifts.
The outfits that my children wear for their photo with Santa and for our family Christmas dinners over the holidays are an important part of the holidays for me. Christmas is one of the few times that I get to dress up my children and snap formal photos of them together to include in those special keepsakes of their grandparents. If it weren't for the promise of holiday cheer, it would be nearly impossible for me to capture my little munchkins in such happy spirits together.
This year I'd love to dress them in similar outfits – and these three brands have exactly what I'm looking for – but I can't decide which way to go – fancifully formal? Playfully casual? Or Modernly monochromatic? Here are some of my favourites, maybe you can help me to decide:
Fancifully Formal – Redfish Kids

I was recently invited to celebrate the 10th anniversary of the popular, high-end children's clothing brand Redfish Kids, and I couldn't stop drooling over their holiday collection. Assertively stylish and made of high-quality fabrics such as velvet and taffeta, their formal frocks and handsome velvet pieces were simply adorable! My picks: the Simon says vest for my boy, and the Dolce dress for my girls.
Playfully Casual Yet Chic – Peekaboo Beans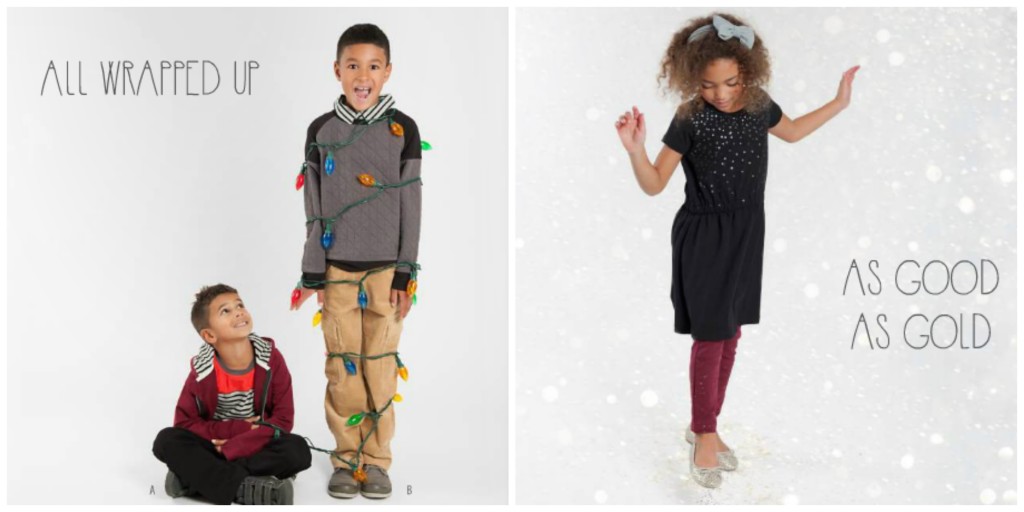 What I love most about the Peekaboo Beans holiday collection is the promising longevity of their products. Their holiday outfits are dressy enough for Christmas dinner, yet comfy/casual enough for my kids to wear to school and for playtime after the holidays have passed. My picks: The Rockslide Leggings and Dazzl'n Dress for my girls, and the cute yet casual Ranger Pants and Looking Good Pullover for my boy.
Modernly Monochromatic – VonBon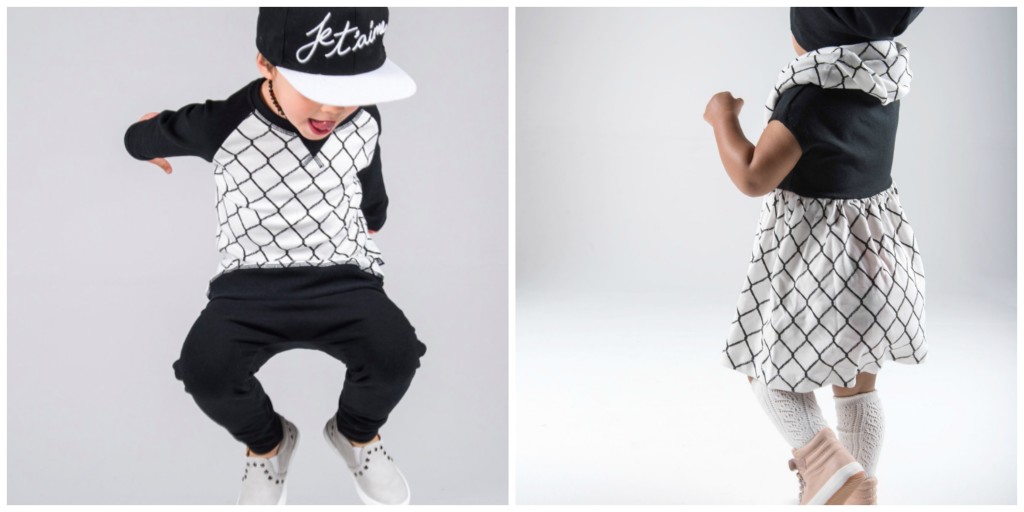 I just can't resist a clean, black and white look for the holidays, and Von Bon's latest line hits the mark when it comes to fresh, fashion-forward kids wear. The swoon-worthy outfits pictured above would pair perfectly with the red accents of the holidays (and our Dalmatian too!), and the modern pattern screams chic! Not to mention, these adorable styles could be recycled throughout the year.
Which looks do you like best?