When I was a kid, playing outside and staying home alone without parental supervision was the norm. I learned from an early age how to fend for myself, recognize boundaries, and stay safe, and never found myself in harm's way as a result.
I know it's not the 70s anymore, but that doesn't mean that we should trust our children, or our own intuition any less than our parents did when we were growing up.
My oldest daughter will be 10 years old in 3 months, and while the average family waits until at least the ages of 10-12 to leave their child home alone for the first time, we've decided to start a bit earlier. I believe that she's old enough to start easing into the next step of independence, and with the right tools, I'm  confident that she can do so safely and successfully.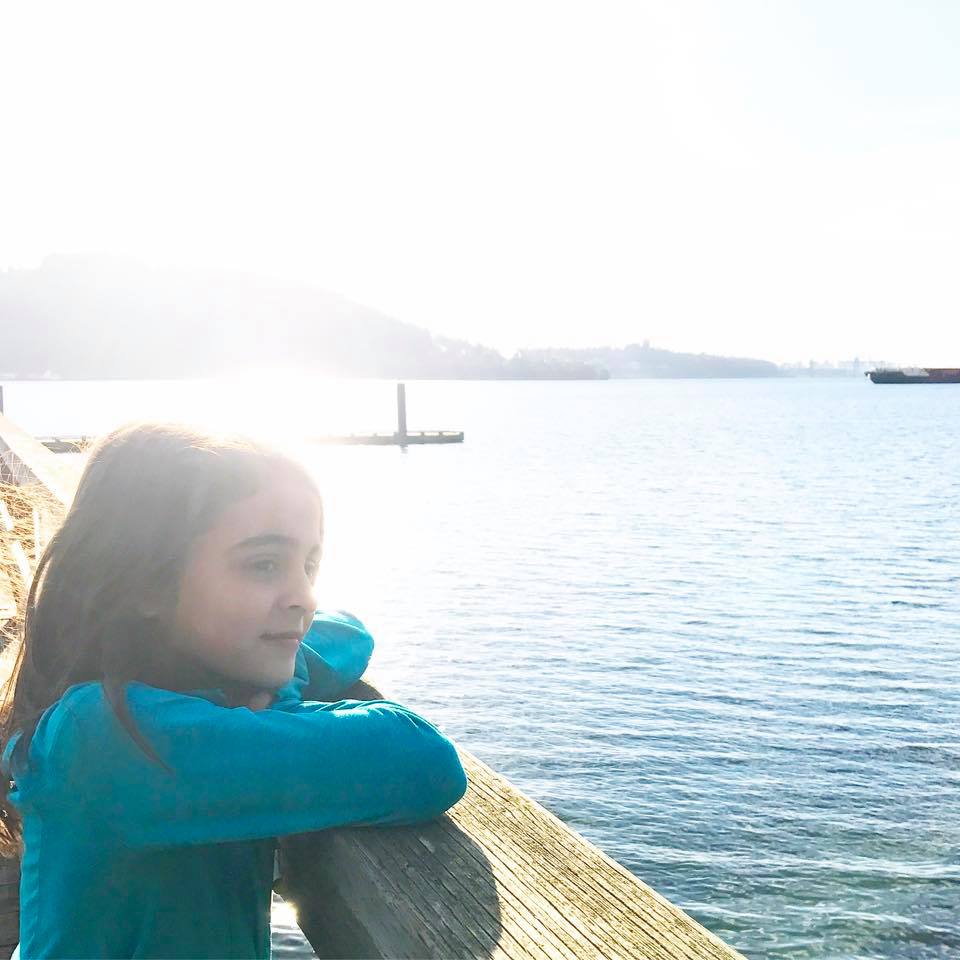 Here's how I've prepared her (and myself) for this big milestone:
Suss it out.
The first step in determining whether or not your child is ready, is to ask them how they feel about it. For some kids, the mention of having the house to themselves conjures up images of them sitting in front of the TV watching inappropriate movies and stuffing their faces with candy-topped ice cream sundaes (thanks for that Home Alone). But it's important to discuss the situation in more detail to really get a feel for your child's comfort level. Ask them how they would feel if the power went out, or if someone they didn't know were to knock on the door. Helping them to visualize the reality of the situation will help you to gage how ready they really are.
Related: Home Alone: How Young Is Too Young?
Hit the books.
My daughter and I were browsing the shelves of Chapters Indigo awhile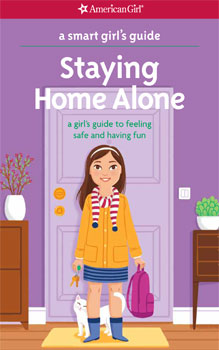 back when we came across a great book that has become a valuable resource for us: A Smart Girl's Guide: Staying Home Alone by American Girl. The book starts with a cute quiz called "ready or not?" where kids can take a self evaluation to determine their readiness, with real-life situations as examples of how they would react to sticky situations. Not only does the book highlight helpful tips on how to be prepared, responsible, and in control when home alone, but it offers fun tips like boredom busters and snack recipes that can be made without the use of appliances.  My daughter read the book from cover-to-cover, and likes to keep it by her side when we leave her home alone.
Establish rules and boundaries.
There are obvious rules and boundaries that should be established before you leave your child alone – don't open the door for anyone, don't use the appliances (unless they are seasoned experts), don't leave the house without permission, and what to do in the case of an emergency. Not only is it important to list the do's and don't's, but it helps to walk them through various scenarios. Quiz them on what they would do if they were hungry, or if someone knocked on the door and said that their parents gave them permission to come in, or if a power outage were to occur.
Practice makes perfect.
Before you leave your child home alone for the first time, do a test run. Do something in the yard and leave them in the house. Call to see if they answer. Knock on the door and practice a few scripts to see how they would respond in various situations. The more you practice, the more confident they'll be when it's really time to stay home alone.
I like to make sure that at least one of my neighbours is going to be home – just in case my child feels unsafe or unsure of what to do. We don't have a home phone so I make sure to leave a fully-charged iPhone with my daughter so she can call or text me whenever she wants. We've been easing into it – leaving her home for only 15-20 minutes at a time, and never with her siblings.
Whether you decide to wait until your child is a teenager, or you feel comfortable doing so at an earlier age, independence is an important life skill that takes time to learn successfully. With the proper guidance, it can be a fun and easy transition for your family.
Check out these safety tips for more: American Red Cross Safety Tips