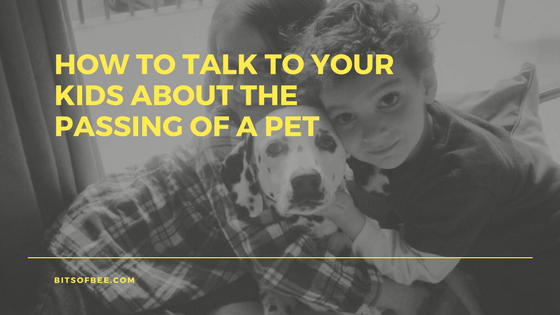 It seems absurd to some. We adopt them, and call them our babies. We let them sleep in our beds, and some even dress them up in sweaters or raincoats to protect them from cold weather chills.
Non pet owners scoff, "they're just dogs, they don't compare to humans." But the truth is, for those of us who have shared our lives with canine kids, they become just as much a part of the family as our own children.
My husband and I added a Dalmatian to our family before we were even married, and for several years, she was our one and only baby. When our family grew, she welcomed the change, bonding with our children as though they were her siblings. She was a permanent fixture in our everyday lives, participating as a member of the family during our biggest milestones, and sharing in our moments of grief.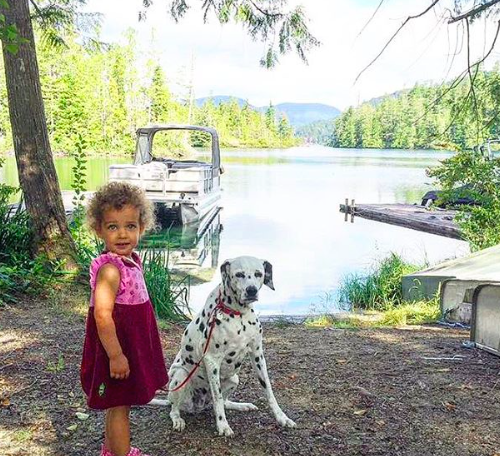 When she passed at nearly 16 years old, I struggled with the decision of whether or not to be honest with my children. I worried that the truth would be too much for them, but I didn't want to lie to them, only for them to discover the truth later on.
In an article shared on petplace.com called Helping Children Understand Pet Loss: Do's and Don'ts, Marty Tously – a bereavement counsellor with a pet grieving support service, emphasizes that parents should be nothing but honest with their kids, noting that they should use the words death and dying, and explain the permanence of death in sharing the loss of a pet with their children.
Related: A Boy And His Dog
Tously explains that the worst course of action would be to lie or to use confusing euphemisms, such as the phrase "put to sleep." Telling kids that their pet has run away or gone to sleep can cause anxiety or confusion around the literal meaning of those terms, and when the child finds out the truth later on in life, they could breed resentment towards their parents.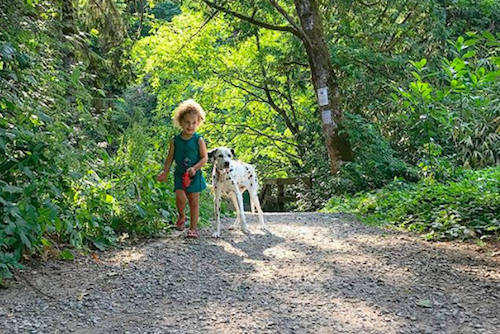 I have many friends who still bear a grudge towards their parents for telling them that their childhood pet "went to a nice dog farm" or "ran away and didn't come back." Children need to learn about death and loss. They need to grieve, and they need to see their parents grieve. It's also helpful for them to participate in a goodbye ritual such as creating a memorial for the pet or spreading the ashes so they can say goodbye and experience closure.  
We ended up telling our children honestly, and it was one of the toughest things we've had to do as parents – but I'm thankful that we did. They cried, asked questions, and said their goodbyes knowing that our sweet girl lived a long and prosperous life.
Related: Don't Judge A Dalmatian By Its Spots
Children need to learn how to process loss, and sharing the truth about the passing of a pet is the first step in teaching them about the realities of  life and death, as difficult as it may be for everyone involved.
Note: this post originally appeared in my column in 24 Hours newspaper.