I first tried this delicious dish at a dinner party a few years ago, and it was absolutely mouth-watering (hence the name of this recipe). I had asked for the recipe, eager to duplicate it, but ended up tucking it away in a kitchen cupboard – out of sight, and out of mind.
The other day I came across the recipe card, and while the memory of the dish had my taste buds screaming for an encore, I was intimidated by the long list of ingredients. I assumed it would be tricky to make, and didn't feel up to dragging my feet down the aisles at the grocery store to pick up the ingredients that I didn't have at home.
Thanks to Save-on-Foods Online, I was able to order the exact items I needed (including the correct quantities of each specialty item thanks to bulk food options). The food was delivered right to my door. Easy peasy.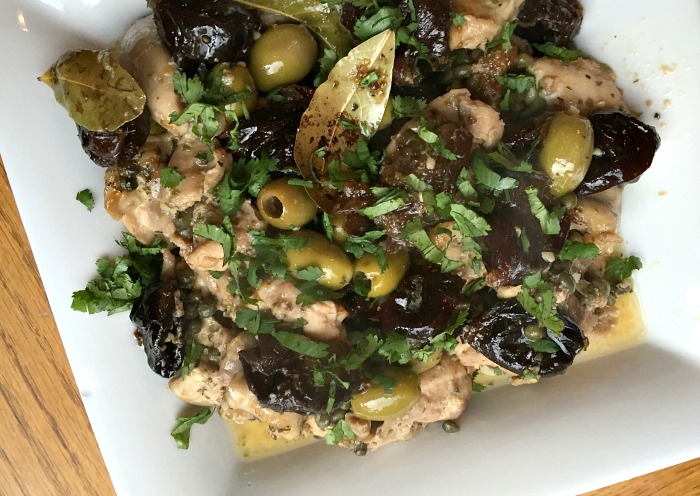 Mouth-Watering Chicken Marbella
*Note: for best results, marinate the chicken in the fridge overnight.
Ingredients:
5 lbs chicken thighs (boneless, skinless)
1 head garlic
2 tbsp dried oregano
coarse salt
freshly-ground pepper
1/4 cup red wine vinegar
1/4 cup olive oil
1 cup dried, pitted prunes
1/2 cup pitted Spanish green olives
1/4 cup capers (1 tbsp juice)
4 bay leaves
1/2 cup brown sugar
1/2 cup white wine
1/4 cup cilantro, chopped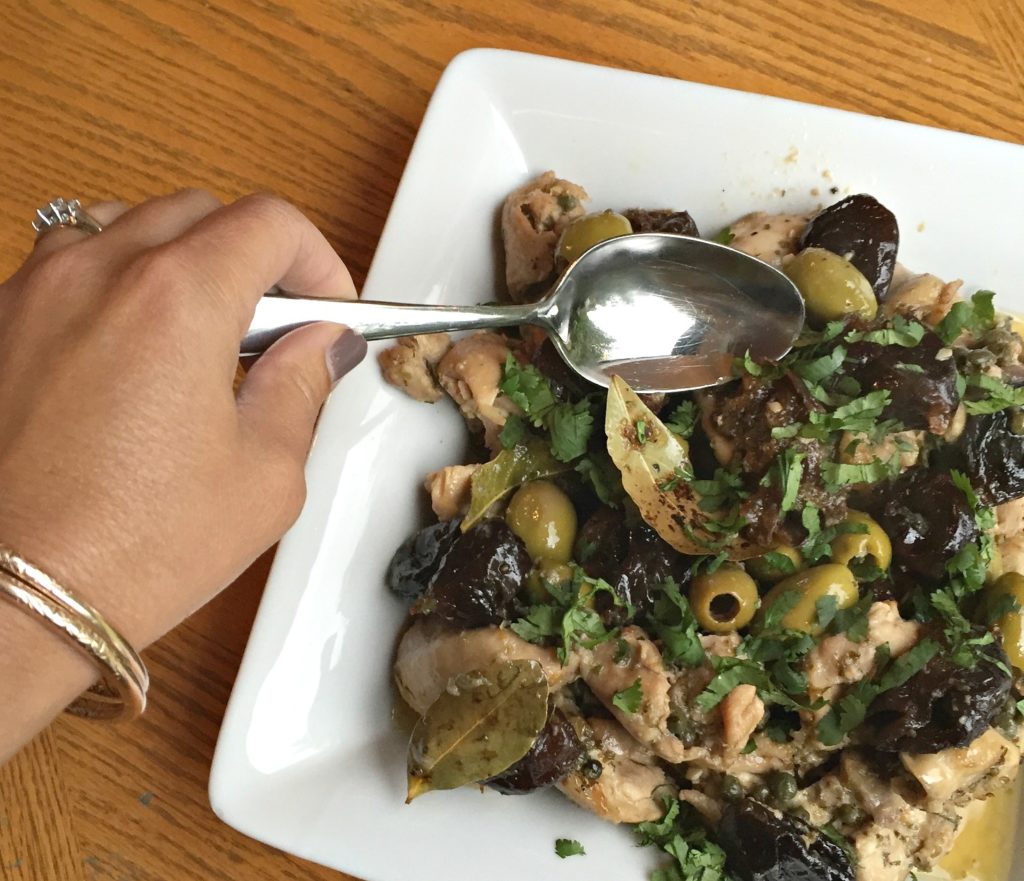 Directions:
In a large bowl, combine chicken, garlic, oregano, salt, pepper, vinegar, olive oil, prunes, olives, capers, juice, bay leaves. Cover & marinate, and refrigerate overnight.
Preheat oven to 350F.
Arrange chicken in casserole dish. Spoon marinade over top evenly. Sprinkle chicken with brown sugar and pour white wine around it.
Bake for 50-60 minutes. basting frequently with pan juices.
Chicken is done when thigh pieces, pricked with fork at thickest, yields yellow (not pink) juice.
With a slotted spoon, transfer chicken and mixture to serving platter. Moisten with a few spoonfuls of pan juices, and sprinkle generously with cilantro.
Serve with rice or pasta.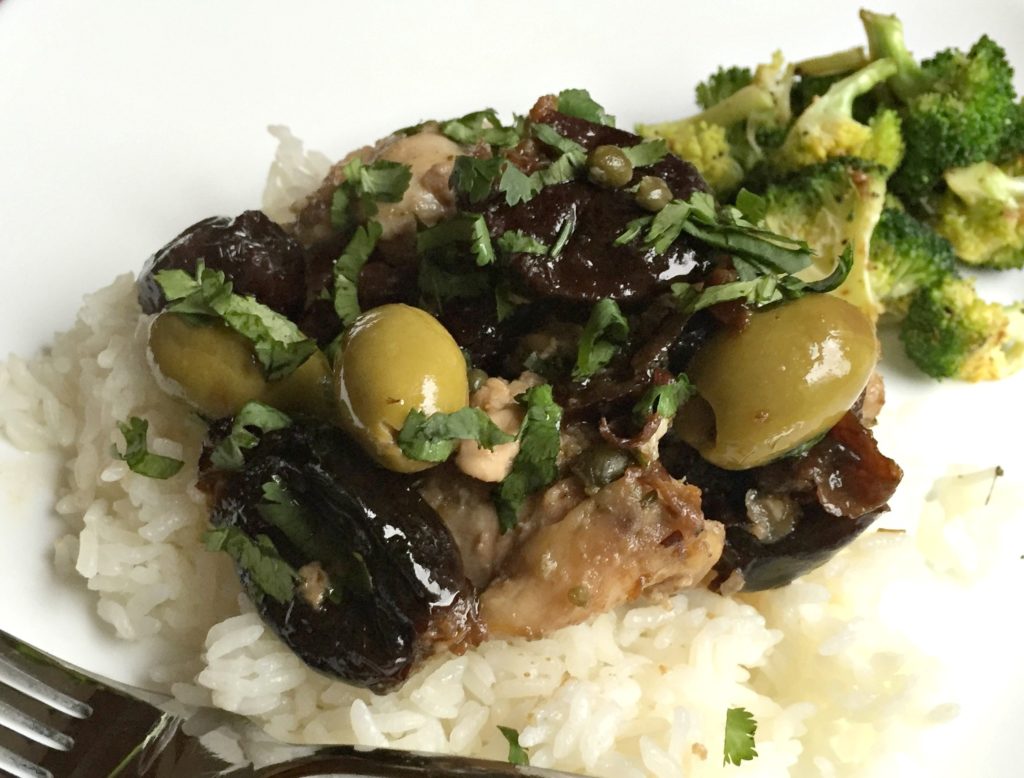 Bee's Take:
This was a great mid-week meal. I prepped the marinade and had it all ready in the fridge, so on the day the meal was served, all I had to do was make the rice (set rice cooker and wait), and cook the dish. My kids loved it (minus the olives, which I was more than happy to eat on my own).
It keeps well in the fridge, so make a little extra and serve it again for leftovers night, or pack it up for a delicious lunch on the go!
Pay it forward and add this meal to your regular recipe rotation. Your family will love it.
Don't forget to make your life a little easier by ordering online – the perfect solution for school nights, last-minute dinner parties, or just those nights when you don't feel like going out but have empty cupboards. I use Save-On-Foods online ordering to simplify my life during overwhelming school weeks, and you should too.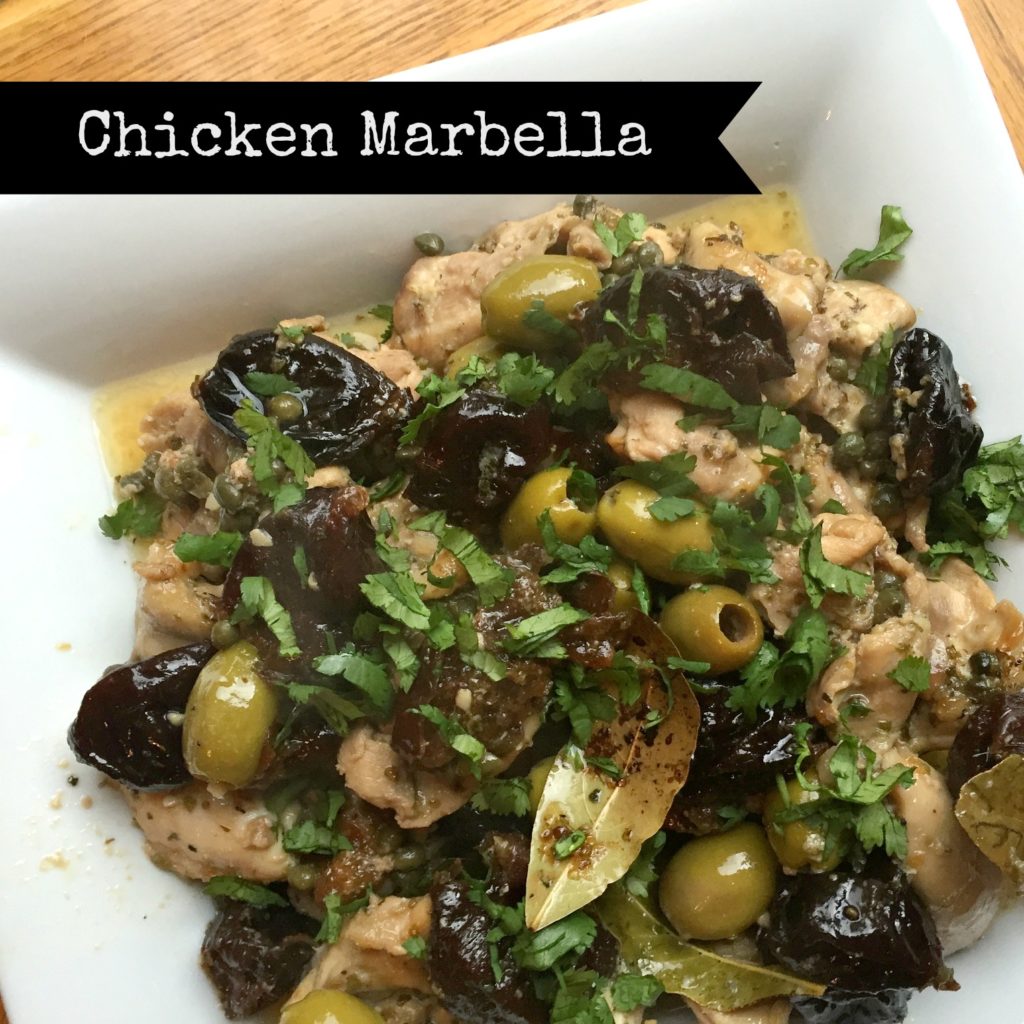 Disclaimer: I've partnered with Save-On-Foods to help spread the word about their fantastic online ordering options. While this is a sponsored post, the thoughts and ideas are honest and completely my own.