6 months ago, I bit the bullet and emptied my bank account on a pair of floor seats to Taylor Swift's 1989 World Tour concert – a gift I was going to give to my daughter for her 8th birthday.
I was nervous, unsure if she was too young for a stadium concert – and especially worried that floor seats would be too overwhelming for her first concert experience, but I knew that Taylor Swift would be a positive role model for my little girl and felt confident that the content of the show would be suitable for a young audience.
After a months-long countdown, the big day arrived, and my girl was ecstatic. She picked out her outfit (cutoff shorts, a cute top, a sparkly necklace, black ankle boots, and hair chalk to accent her cute little bob).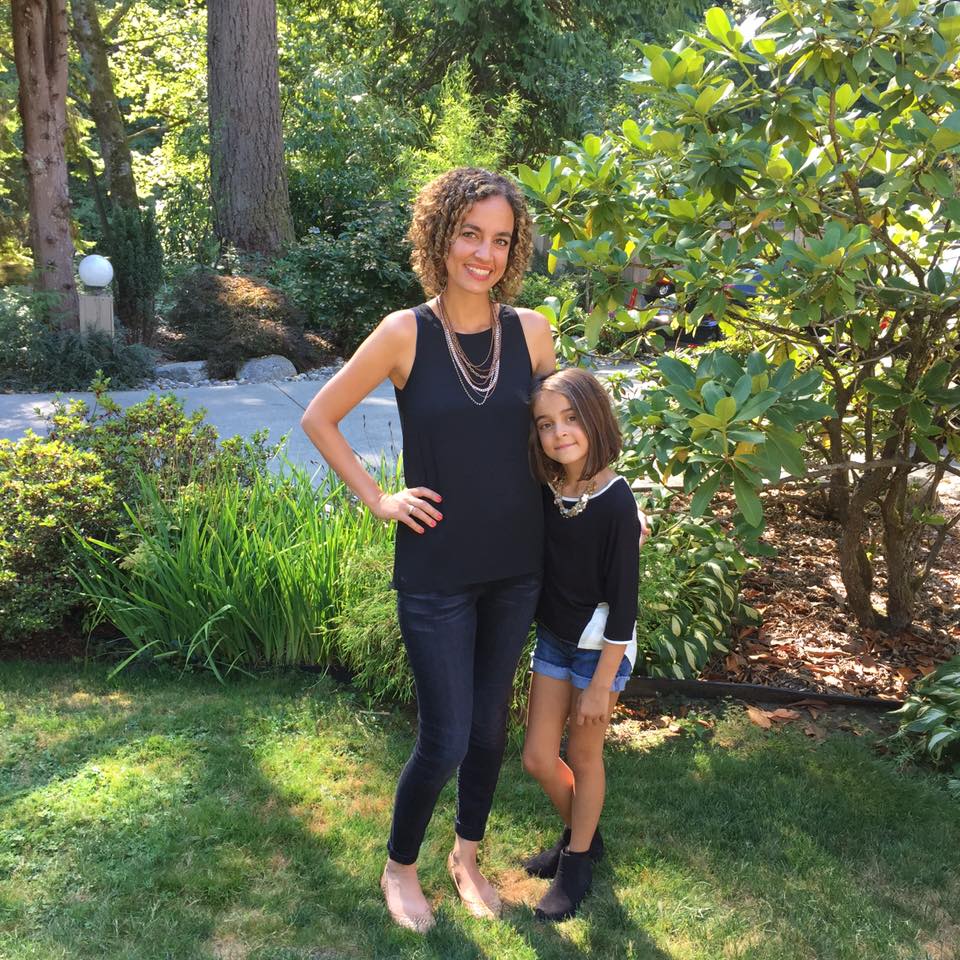 I was going to wear a pair of cute heeled boots or summery wedge sandals, but then I realized that my choice in footwear could either make or break the evening.
I'm so relieved that I opted for comfort because I wouldn't have survived the night otherwise! We did a lot of walking, standing in line ups (oh the lines!), and on several occasions I was carrying my almost 50lb baby girl in my arms as we danced and swayed to the music.
Flats saved the day for this mama!
TIP #1: When taking young children to a concert, be sure to dress comfortably.
We left the house almost 3 hours before the scheduled start time, to allow for ample time to find parking (the sold-out concert crowd of 50,000 people, plus a few other high-attendance events scheduled in the same downtown neighbourhood meant a carefully-planned driving route was mandatory).
Once we parked, we strolled to a nearby restaurant and enjoyed a relaxing pre-concert dinner. This gave us time to chat, allowing me to prepare her for what to expect at her first concert – the opening bands, the waiting, the line ups, the encore, the standing and screaming and the overwhelm of being amidst such a large crowd.
After dinner, we sauntered over to the stadium and entered the building with plenty of time to find our way to our seats.
TIP #2: Plan out your route, and arrive as early as possible.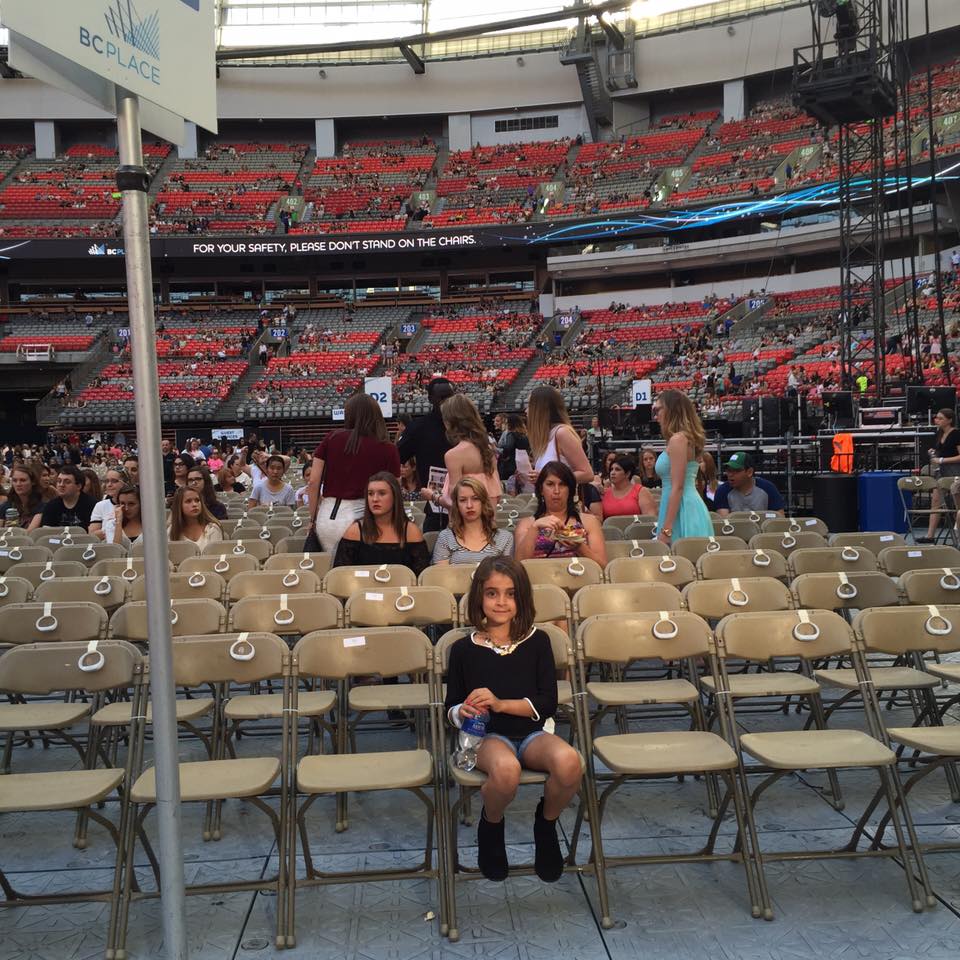 Arriving early gave us time to scope out the t-shirt stands, closest washrooms, and to find our seats before the large crowds poured in through the doors.
I was especially concerned about selecting floor seats for the concert, but when we arrived and found our seats, I was so pleasantly surprised. The floor seats were carefully spaced out in allocated sections, and our seats were located in the front of our section (which meant lots of leg room and easy in-and-out access for bathroom breaks!).
TIP #3: When selecting your seats, opt for easy-access (even if it means spending a bit more money).
We waited until the opening act started to play before we hit the t-shirt lineup, and we stopped in for one last bathroom break just before Taylor Swift was scheduled to hit the stage.
And then the big moment arrived.
The look on my daughter's face when Taylor Swift appeared on stage was one that I will never forget. Wide eyed, grinning from ear to ear, and screaming at the top of her lungs, my daughter leapt into her first concert experience like a rockstar, and I soaked up every moment of her excitement.
TIP #4: Take lots of pictures!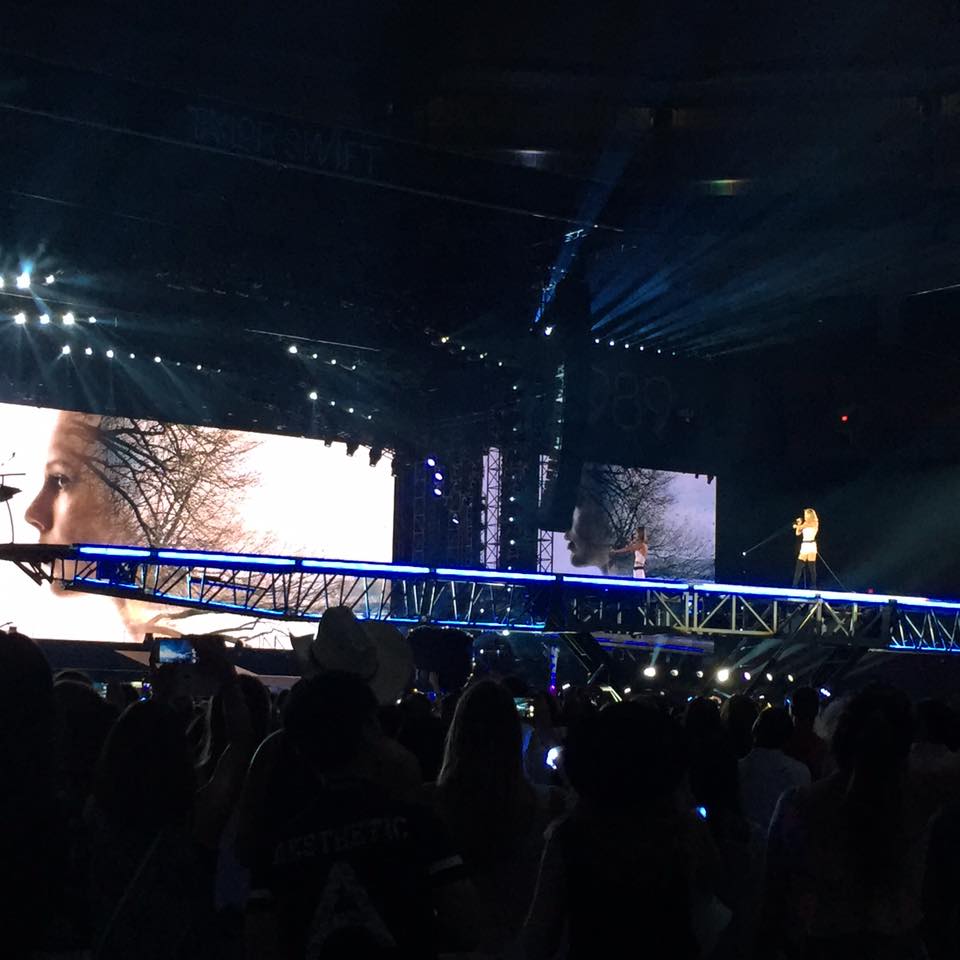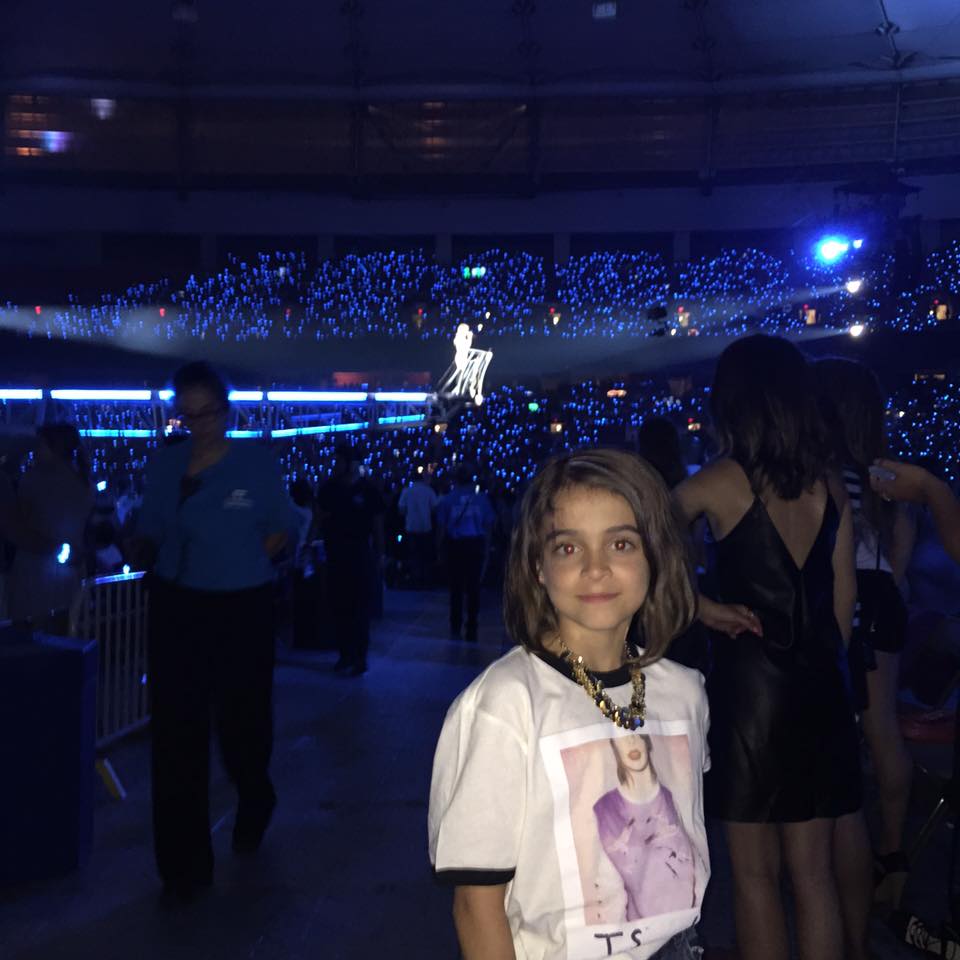 TIP #5: Buy the t-shirt.
The line ups were unbearably long, and the prices were outrageous, but buying the t-shirt (or any other keepsake to commemorate the occasion) is totally worth it. Her first concert was the perfect excuse to indulge – a special drink at dinner, a commemorative t-shirt, and a very, very late bedtime – it was definitely worth breaking the rules (and the bank!) to make the night a little extra special.
As the concert came to a close, my little girl wrapped her arms around my waist and squeezed me tightly. I knew it was her way of thanking me for the best night of her life, and I took it all in as we danced to Taylor Swift's "Shake It Off" hand-in-hand.
TIP #6: Leave early. 
There's always a bit of a drawn-out finale, and that's the best time to make your exit before the crowds become unbearable. As Taylor Swift slowly strutted herself off the stage and the crowds roared, we rushed out of the building, beating the gaggle of fans who would quickly follow suit.
It was an expensive and exhausting night, but worth every penny and sore muscle. My daughter and I made memories that will last infinitely longer than our cracking voices and throbbing feet, and bonded over a mutual love for dancing and music that will hopefully carry us through many more concerts in the future.