Our family has just returned from a whirlwind adventure to the world's most magical destination, and I'm still buzzing with excitement about all that we were able to see and do over the 4 days that we were there.
I'm not going to lie, my expectations were moderately mediocre. It had been 30 years since my last visit to Disneyland, so I only had my faint childhood memories to help gage my level of excitement. I had loved every moment spent in Disneyland during my last visit, but I was only 7 years old at the time, and I knew that the experience would be much different as an adult – and especially as a parent.
The topic of travelling to Disneyland had come up off and on between my husband and I over the years, but we had always settled for "later", justifying the postponement with the costs, timing, and inconvenience of everyday demands associated with taking time off for a family trip abroad.
This year Disneyland is celebrating its 60th Diamond Anniversary – honouring the year that Walt Disney himself opened the doors to his dreamland in July of 1955. To commemorate this momentous occasion, I was included in a group of media guests invited to experience the celebratory offerings of Disneyland Resort and write about my experiences.
This was the push I had needed to turn my "later" into a "right now", and our trip was booked.
I wanted to wait until the last minute to tell the kids about our exciting excursion, and the anticipation almost killed me. When departure day finally arrived, we had our kids pack up their backpacks, convinced that we were headed for school as usual. Here's how they reacted when we revealed our real destination…
(click on the image for the video)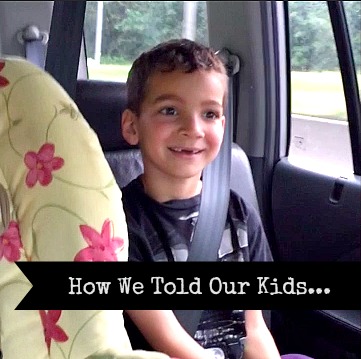 It felt so good to let the secret out, and we couldn't wait to see what Disneyland had in store for our family. Here's a little snippet of our travels once the kids knew where we were headed…
(click on the image for the video)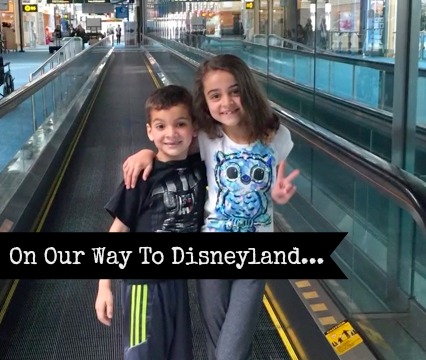 When we arrived at Disneyland Hotel, we had the kids wait in the hallway while we dimmed the lights, turned on the headboards (adorned with fireworks), and switched on the music which played "A dream is a wish your heart makes…" – a tip I had been given by our gracious host. It was the perfect way to kick off our magical weekend.
After a quick costume change, we hit the parks! The next four days were jam-packed with awe-inspiring shows, riveting rides, fanciful foods and of course, one very magical mouse. Here's a snippet of all the fun that was had:
(click on the image for the video)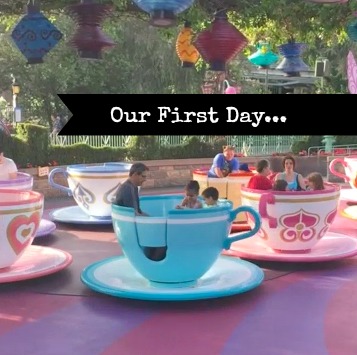 While I had left for our trip thinking that Disneyland would be all about the kids, the experience was just as magical (if not more) for us adults. Yes, the experience was very different from my last visit, but it was perhaps filled with more excitement, emotion, and enchantment than during my childhood days, because as a parent, I was able to appreciate all the details and history behind every ride, show, and character that crossed our path.
I'll be sharing more details about all there is to see and do in Disneyland surrounding the 60th Diamond Anniversary Celebration on BC Living very soon, but here are some highlights to pique your interest until then…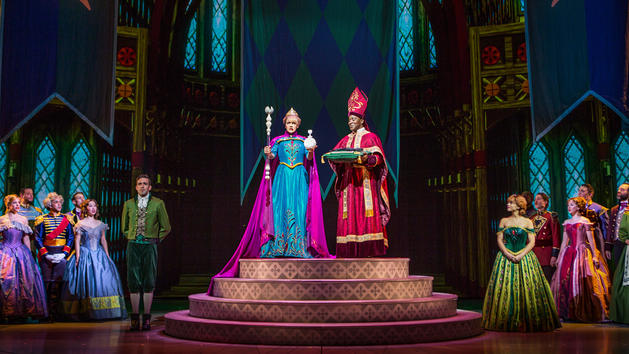 Frozen – Live At The Hyperion Theater 
I've been to my share of Broadway shows, but this one was on a whole new level. The costumes, set design, talented actors and high-tech tidbits had the crowd laughing, crying, and cheering for more – and I'm not just talking about the kids. This epic production is well worth the wait.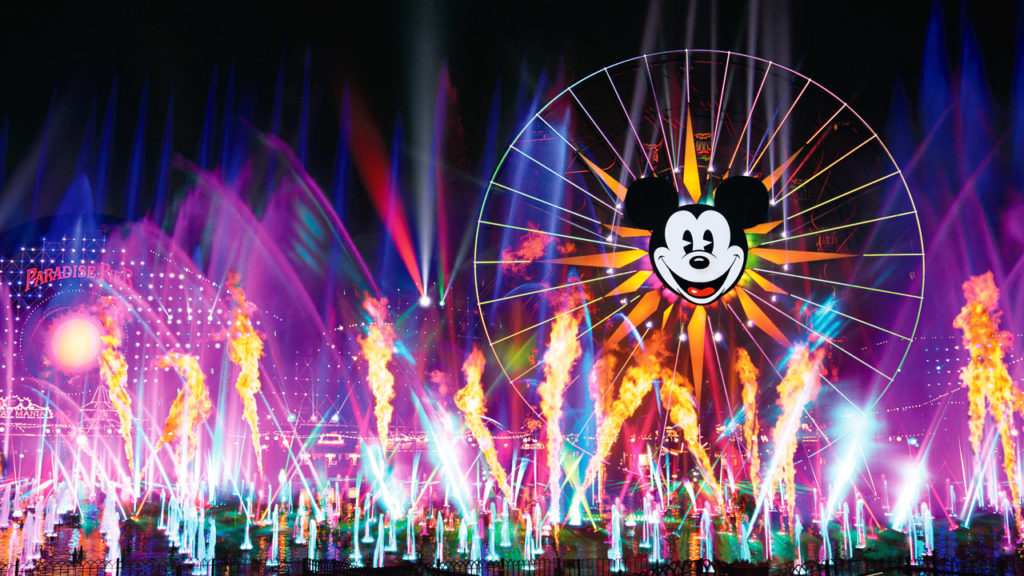 World of Color – Celebrate! The Wonderful World of Walt Disney
I had expected a fabulous fountain show similar to the one at the Bellagio in Las Vegas, but this nighttime spectacular was so much more! Featuring soaring fountains, fire and laser effects, and towering screens  that came to life with Disney imagery and musical performances by the virtual host – Neil Patrick Harris, this amazing experience was a show stopper.
We've only been home for 2 days and we're already dreaming up our next Disney vacation – next time with our youngest who didn't get to join us this time around. Memories were made as we bonded as a family in the most magical place on Earth, and I can't wait to go back.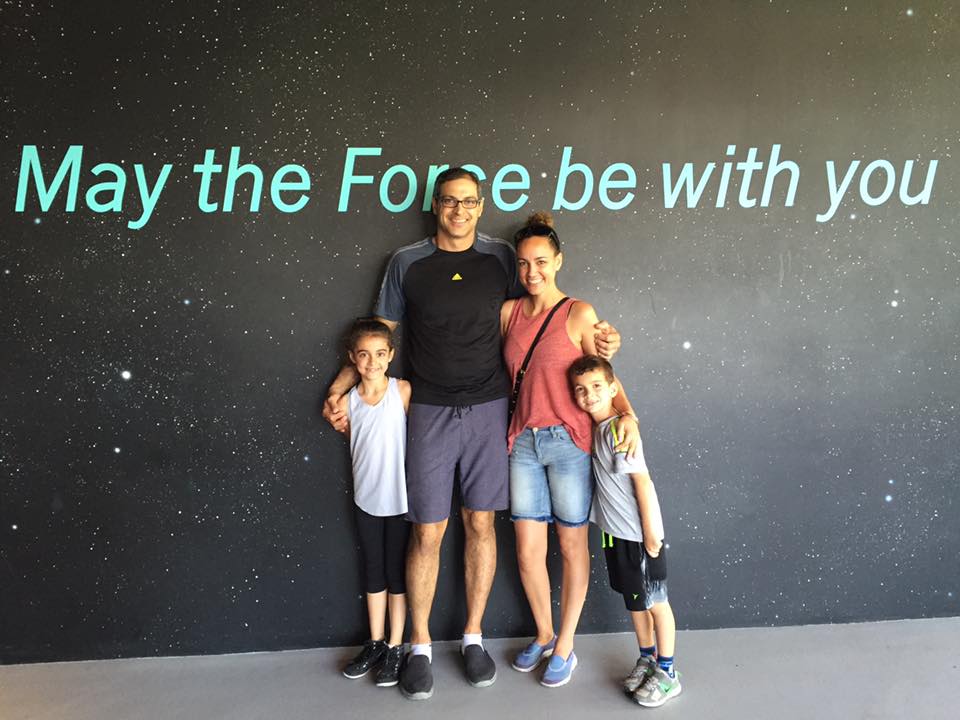 Have you been to Disneyland yet this year? If so I'd love to hear what you loved most about your visit! Please share your comments below.