Our family loves to explore local travel destinations, and Harrison Hot Springs has always been at the top of our list of family favourite getaways. And while we've always vacationed at the same resort in years past, this year we were invited to try something a little different – a weekend stay at Springs RV Resort.
I had never stayed in an RV, and had preconceived notions of what an RV park would have to offer as a travel destination, but I kept an open mind and was excited to explore my favourite BC spot from a new perspective.
When we arrived at the resort, I was in awe. As we drove into the gates, I realized that this wasn't your average trailer park, this was a luxury retreat – complete with a plethora of kid-friendly amenities and family activities.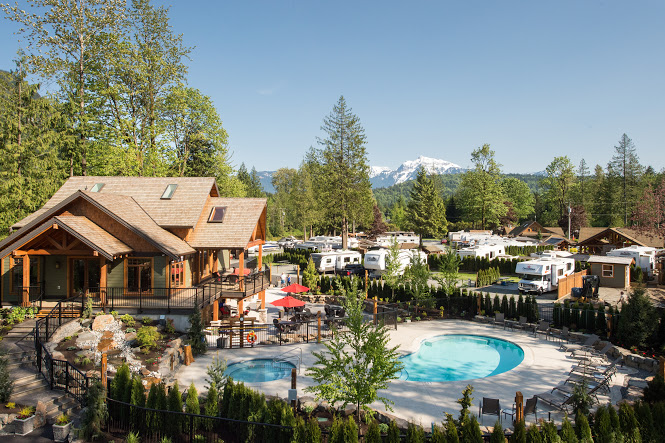 When we pulled up to our site, I was impressed by the cleanliness of the grounds – each site was well cared for and carefully landscaped, and each featured its own unique, custom-built deck made of rough-cut timber, and cedar shake roofed gazebos with outdoor kitchens. Each site also featured a shabin (a shed-cabin!) with built-in bunk beds for the kids. The shabin was definitely a highlight for my little ones who spent hours playing in their own little fortress.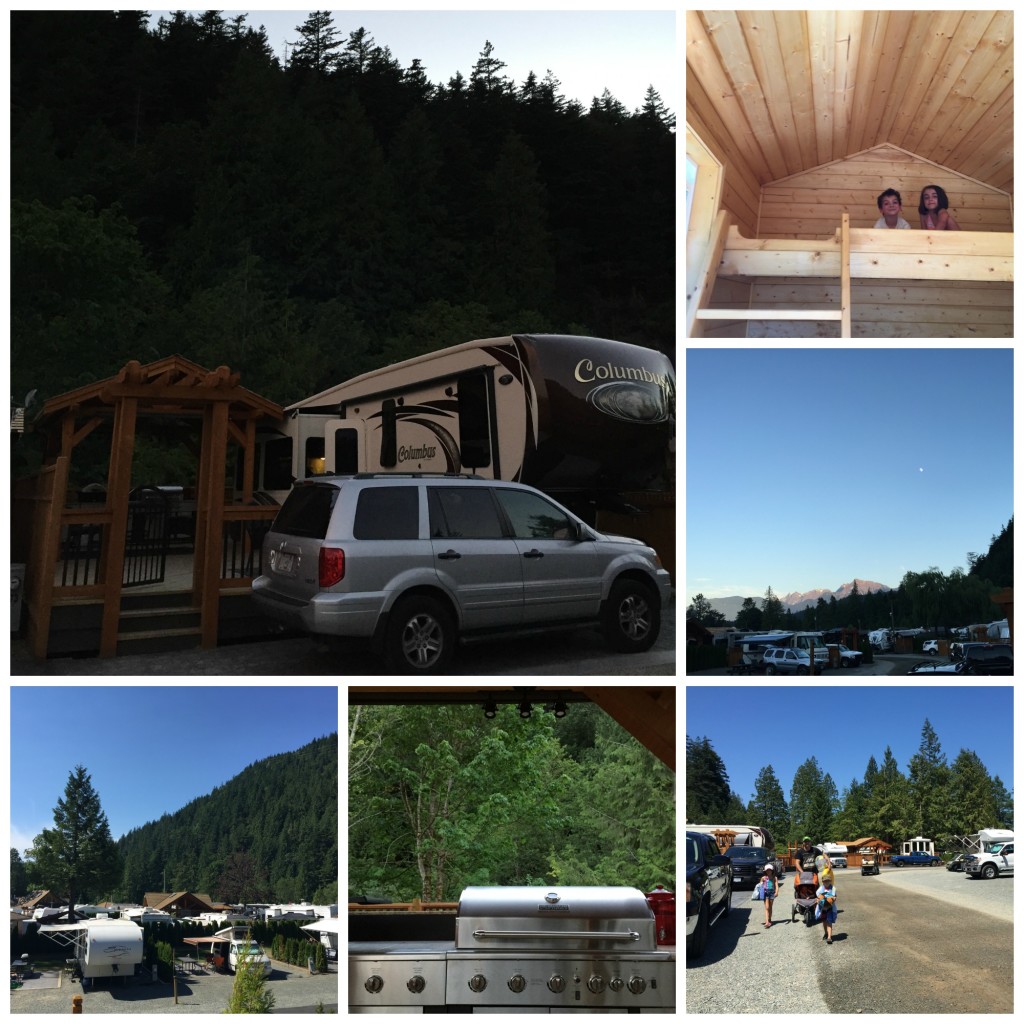 While we had originally planned on spending most of our weekend enjoying the Sasquatch Festival in the lakeside village of Harrison Hot Springs, we found that there was just so much to do in our own little RV community, so we opted for outdoor activities that were a bit closer to home base.
Steps from our door were some lovely forested trails, perfect for a family stroll on a hot Summer's day.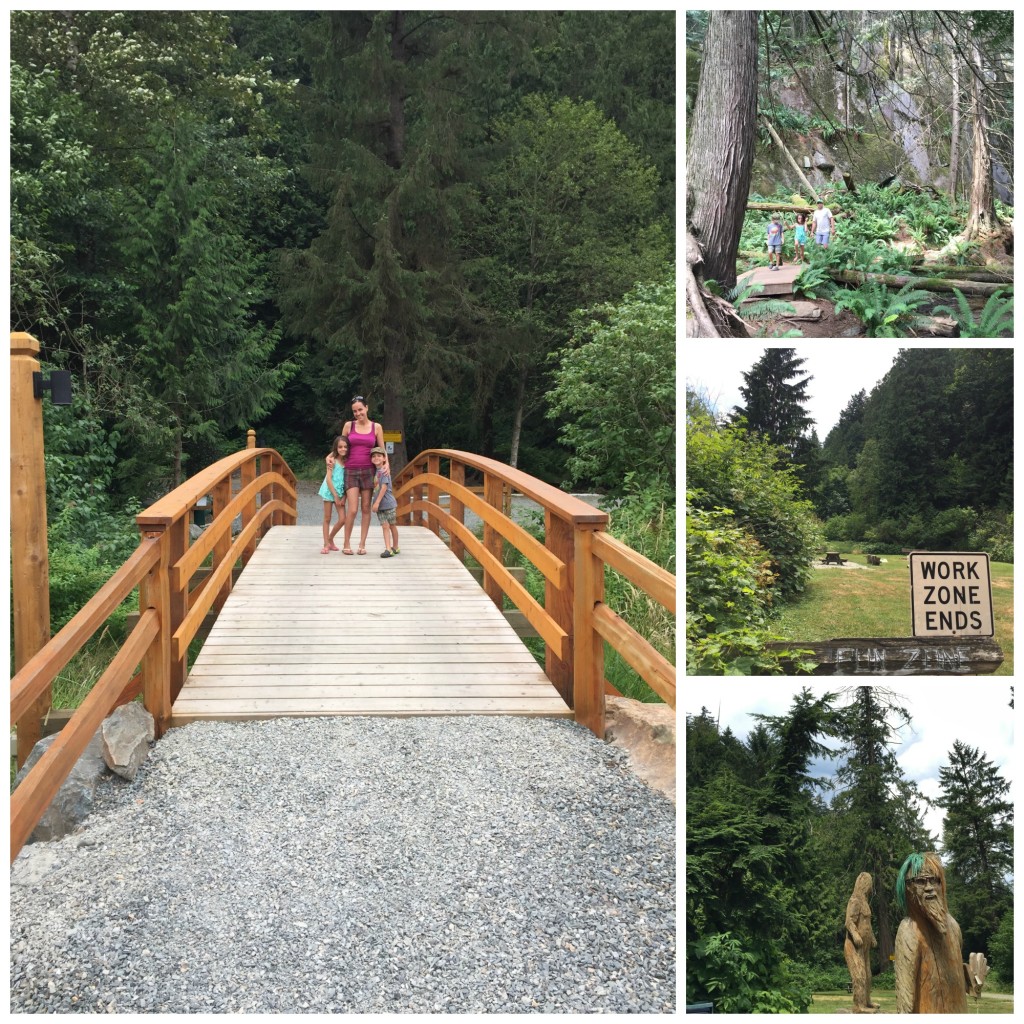 With record-high temperatures, we also loved splashing in the beautiful pools.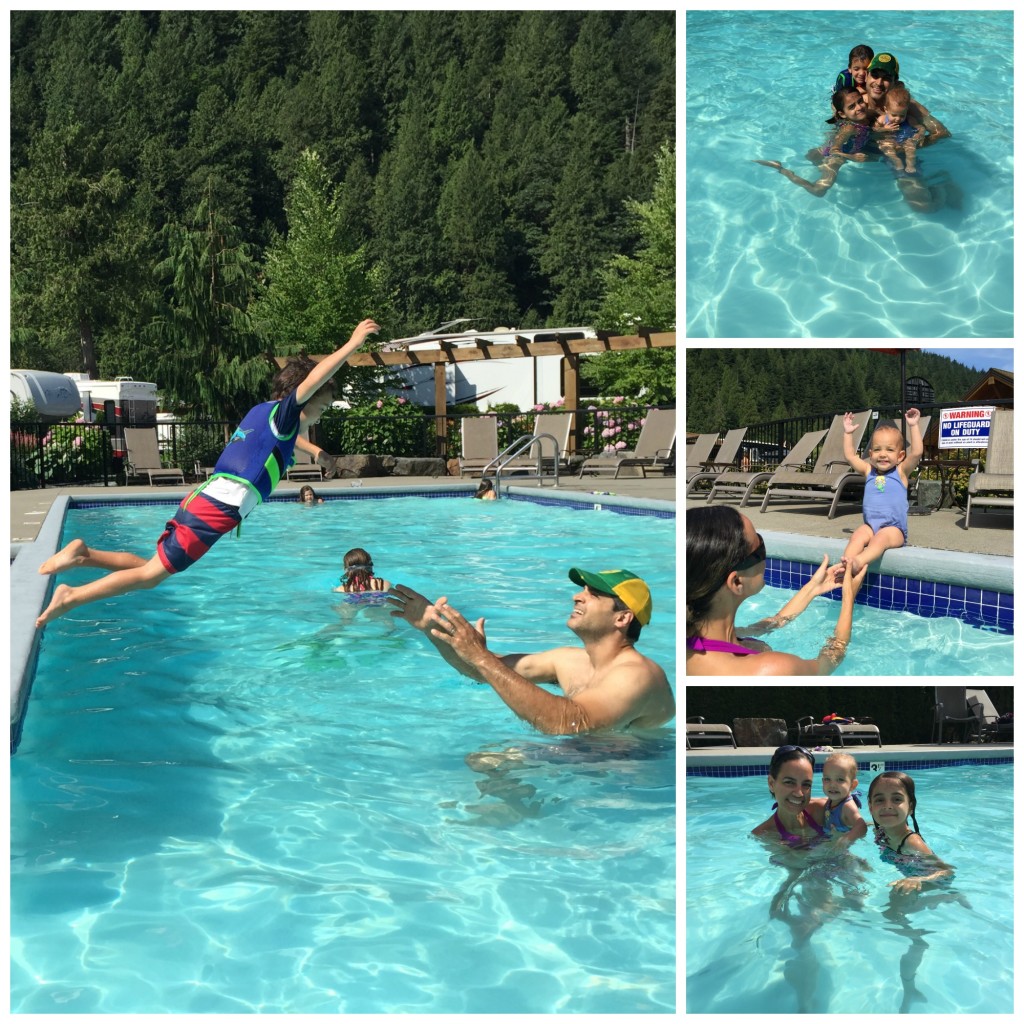 And after dinner, our kids loved playing on the treed playground, featuring an antique carousel (originally from The Commodore Ballroom in Vancouver, a true heritage piece).

We quickly learned that there was so much more to do at Springs RV Resort than just glamping in an RV – it's no wonder they've received recognition as one of the top RV resorts in North America!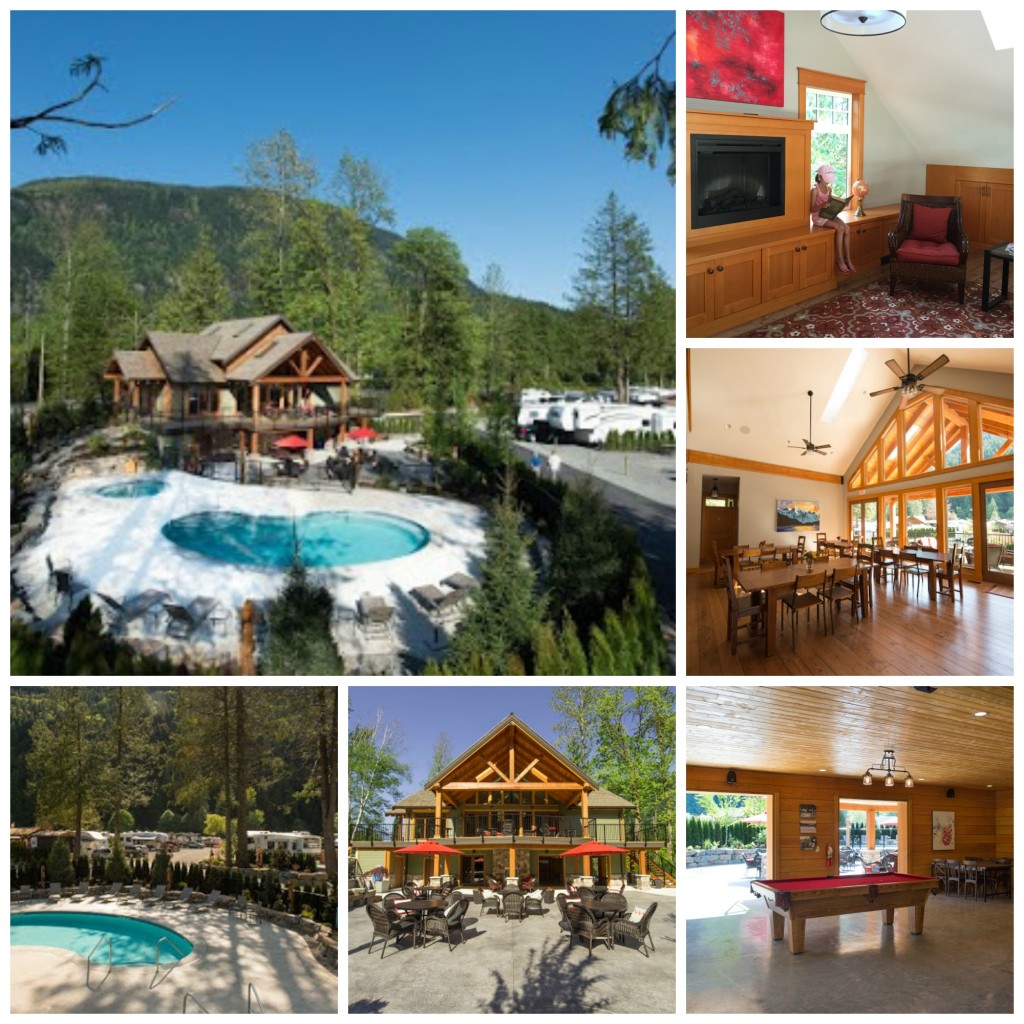 There were so many great things to love about this resort, including:
Brand new three-storey clubhouse
New adult pool and over-sized hot tub
Large heated family pool with hot tub
Spa-like bathrooms with heated tile floors
5 outdoor community fireplaces
Two big screen TV areas
Library with fireplace
Games room – darts, pool, ping pong, foosball
Stone and cedar social pavilion for BBQ's and dances
Laundry Room
Large treed playground
1930's Antique Carousel
Walking trails & dog walk
Free Wi-Fi & Shaw Hotspots
But what I loved most of all was the sense of community that I felt while living amongst the people who call this unique and special place their Summer home. People waved as we passed them by, and there were many family-friendly events and activities designed to unite the people of Springs RV Resort, including outdoor movies, community BBQs, and kids' crafts.
Interested in checking it out for yourself?
The Springs RV Resort offers overnight rental, seasonal leases and sites for purchase, making the resort dream within reach. Ownership provides a home base in a resort community of friends and family. Yet, an RV'er is still free to go travel and explore where their time and interests carry them. 

Come by anytime for a tour and see why the Springs RV Resort was rated one of the top RV Resorts in North America. Phase two is now completed and there are 62 new RV lots available with 50 amp service. 
We are so thankful to the owners for allowing us to enjoy this unique experience, and hope to return for another visit again soon.