Meat and cheese are my two favourite foods. So what could satisfy my meat tooth more than meat muffins oozing with ooey gooey cheese? Lathered in a delicious tomato-basil sauce, and topped with freshly-grated parmesan cheese, these delicious meatloaf minis make the perfect comfort food for a chilly Fall evening – and the kids love them too!
Cheese-Stuffed Meatloaf Minis
Ingredients:
1 cup panko crumbs
1 cup Antonella's tomato-basil sauce
4 sticks mozzarella string cheese
1 large egg
2 lbs. extra lean ground beef
1/2 cup thinly sliced green onions
Serves: 4 (plus leftovers)
Cook + prep time: 45 minutes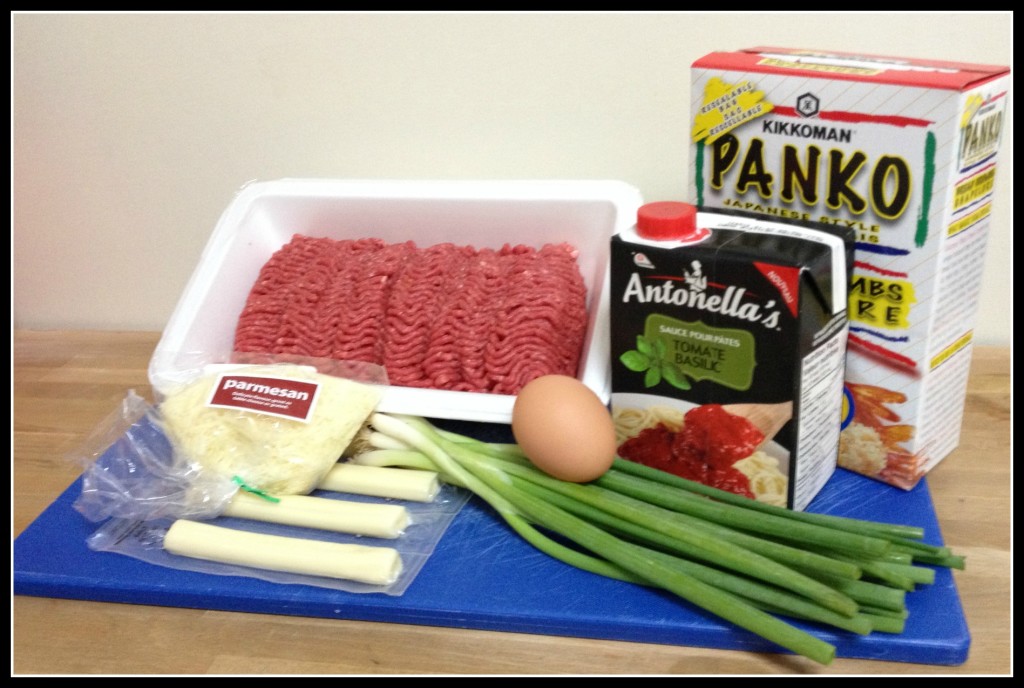 Directions:
Preheat oven to 350F.
Cut string cheese into 1/2 inch pieces and set aside.
Pour panko crumbs into a deep mixing bowl, and add Antonella's tomato-basil sauce. Mix.
Add egg, green onion, and beef to bread crumb/sauce mix.
Add salt and pepper to taste.
Lightly grease muffin tin.
Roll meat mixture into balls and add to muffin tin cups (fill to top).
Push one cheese piece into the centre of each meat muffin and pinch meat to seal the top.
Cook for 30 minutes (note: cooking time may vary based on oven, make sure your meatloaves are cooked through thoroughly).
Serve topped with warmed Antonella's tomato-basil sauce, and freshly-grated parmesan.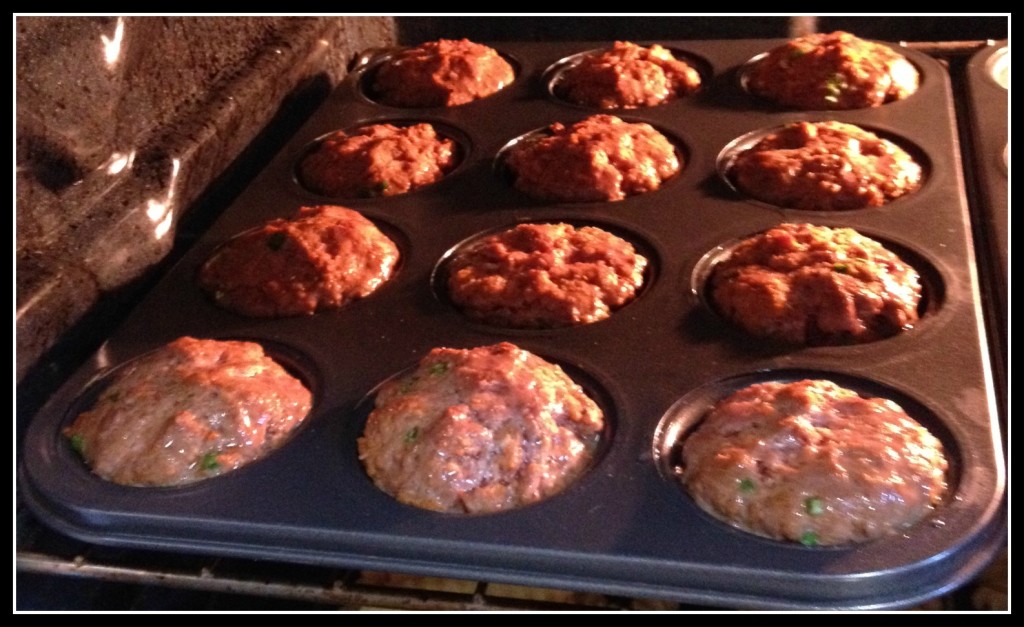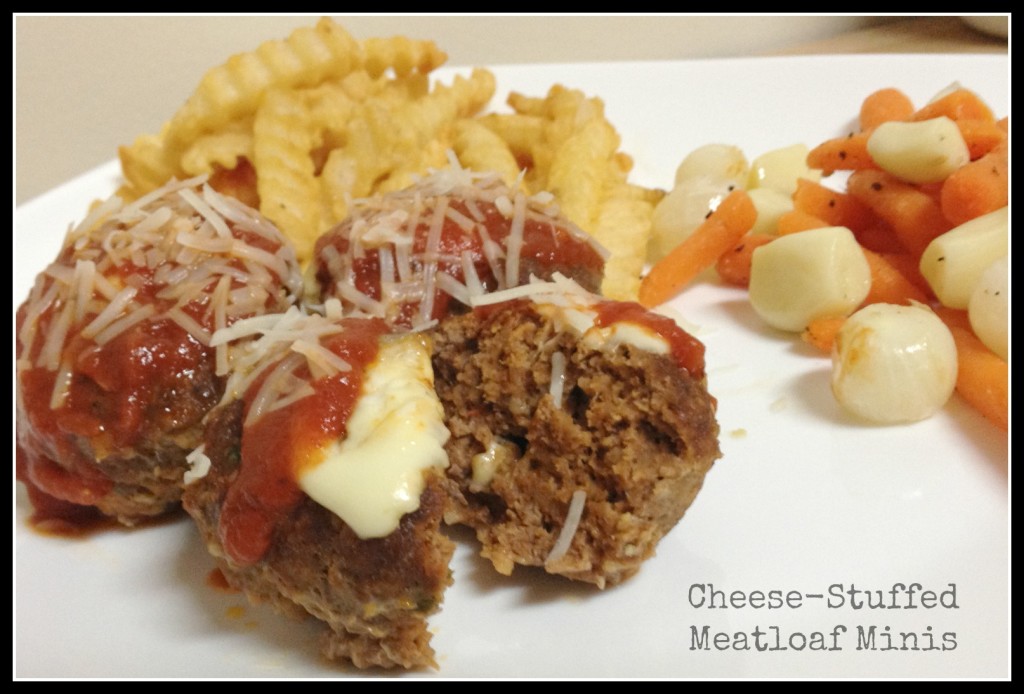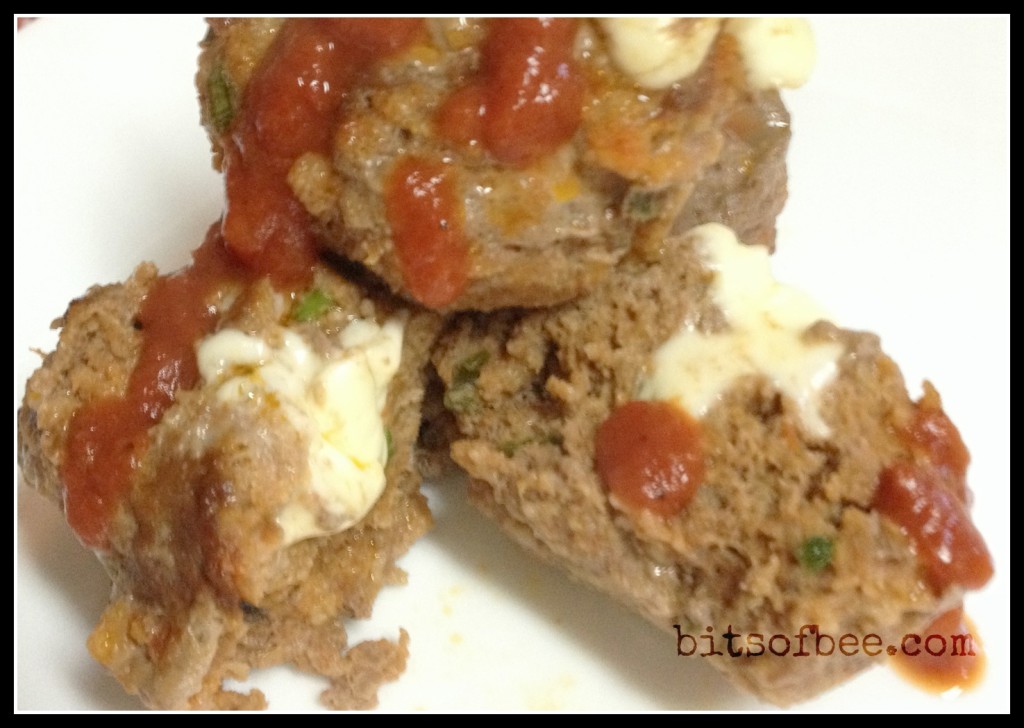 These would  be delicious with mashed potatoes, but due to my house full of picky little eaters, I served my mini meatloaves with fries and grilled carrots, garlic and onions. Easy to make and kid-approved!
Freeze the extras for portion-sized leftovers, and enjoy these yummy minis again and again!