I'm not sure why I don't make meatloaf more often. It's so simple to make, and my kids love it! It's like a giant meatball packed with veggies and protein, topped with sweet tomato sauce – perfect for picky palates.
This was quite possibly the easiest dinner I have ever made for my family. You just toss the ingredients into the bowl, mix them up, place the mixture in a loaf pan, cook it, and serve it up! I chose to serve this version of meatloaf with roasted potatoes and baby carrots, and a delicious pear and gorgonzola salad, but this meal would also work well with rice and broccoli, or just about any combination of carb and veggie.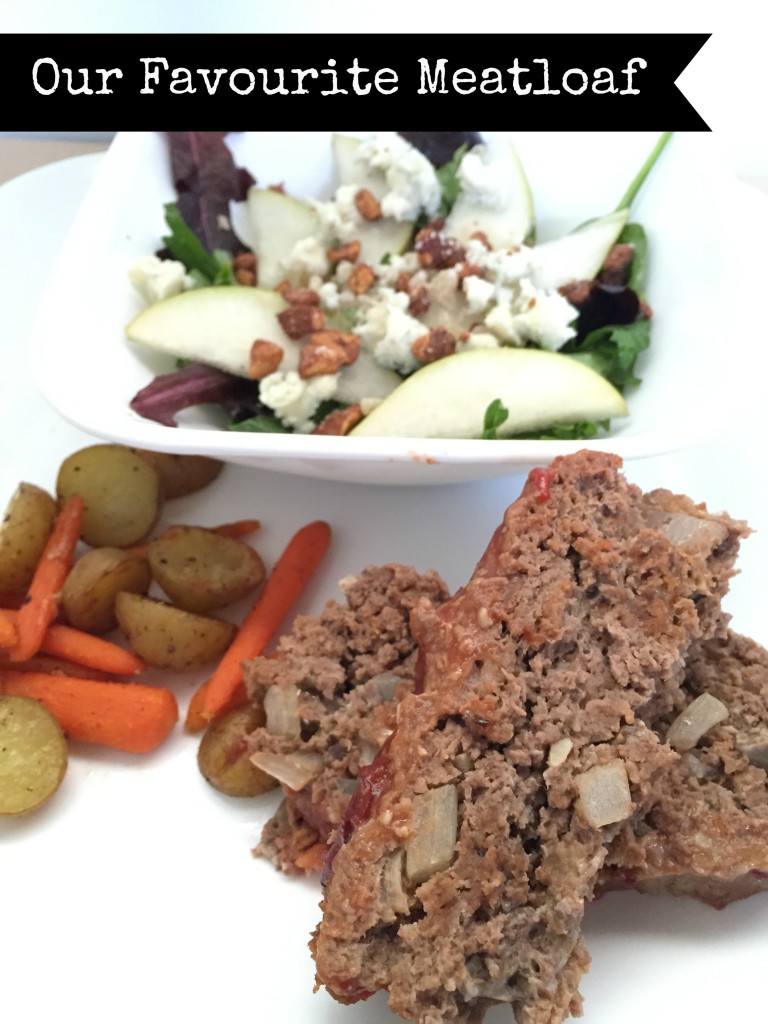 Ingredients: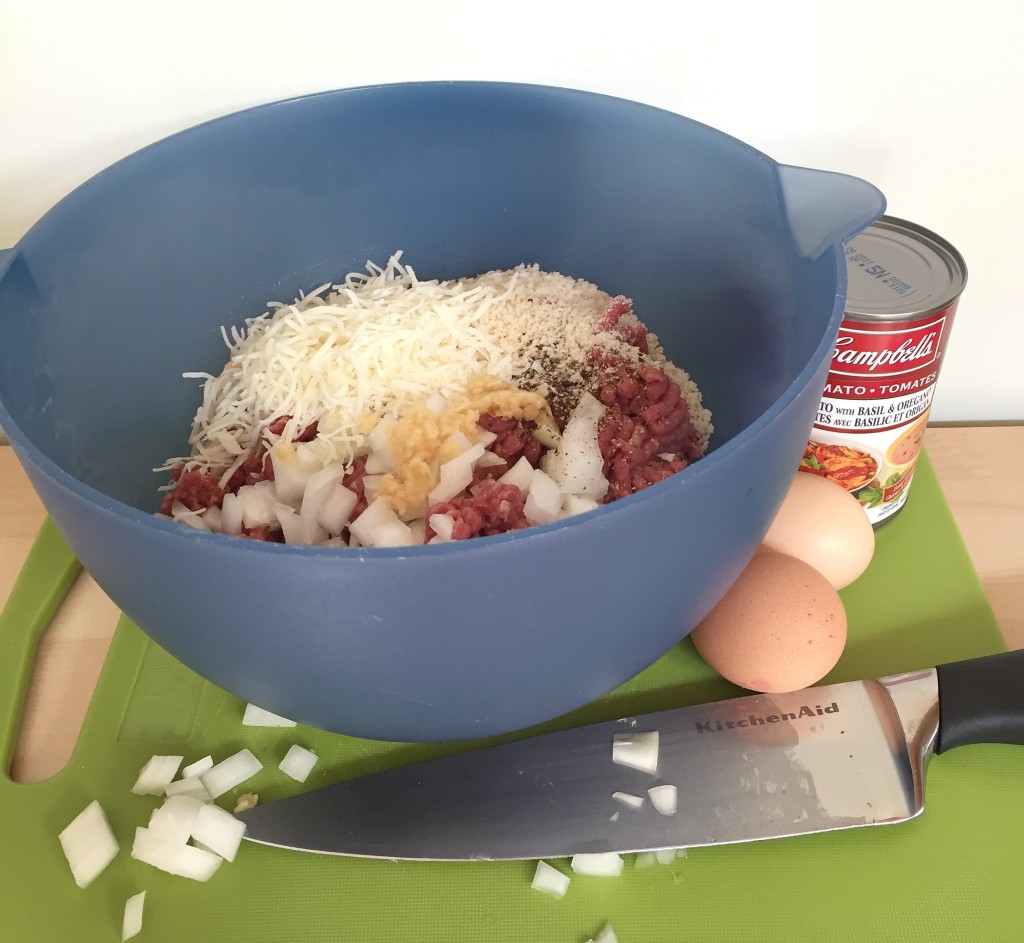 Directions:
Preheat oven to 325°F (160°C). Combine beef, 1/2 can of soup, onion, breadcrumbs, parmesan, eggs, black pepper, and garlic.

 

Transfer to a nonstick 9×5 inch (2 L) loaf pan. Spread remaining soup over top. Bake for 60 minutes or until instant read thermometer registers 165°F (74°C) when inserted into the center of the meatloaf.
Let stand for 5 minutes before serving.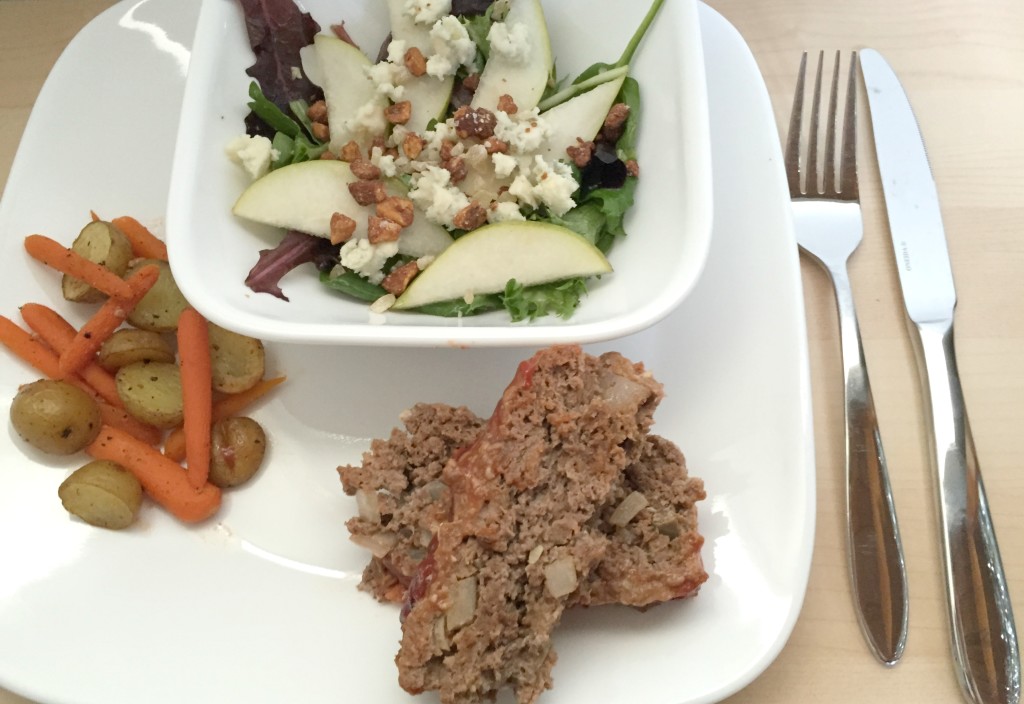 Bee's Take:
Try adding diced carrots and celery to sneak in some added veggies.
I found the sauce slid off the top once the meatloaf had fully cooked, try saving 1/4 of the sauce and adding it for the last few minutes of cooking time.
Use extra lean ground beef to cut down on fat.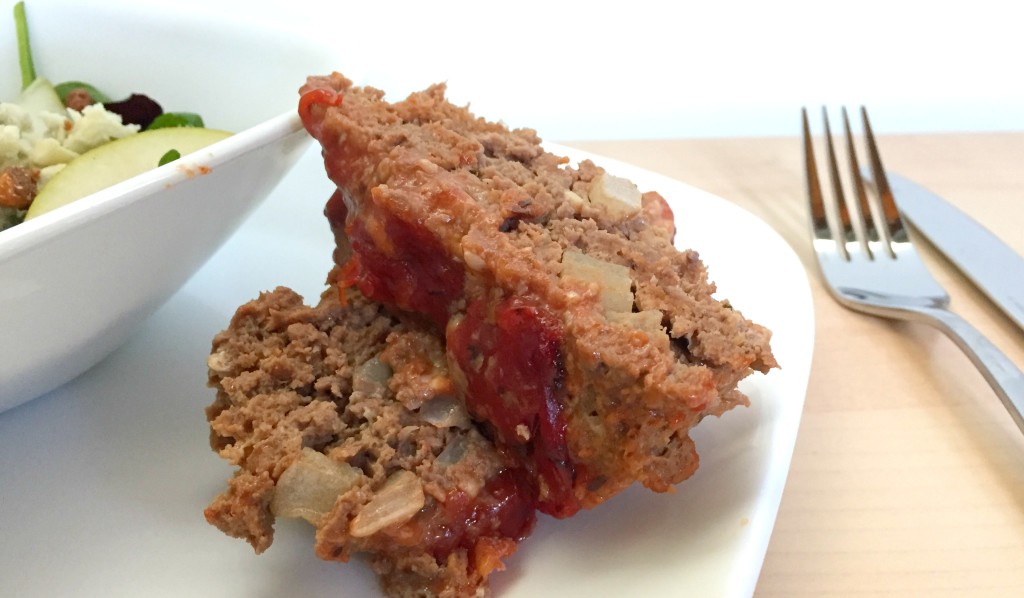 Want to discover more easy, family-friendly recipes that your whole family will enjoy? Check out the new Cook With Campbell's Mobile App! Now you can peruse their meal ideas while you stroll through the grocery store, and your list of ingredients will be accessible in the palm of your hand. I can't wait to try this for last minute meal ideas.
***
Disclosure: I am part of the Campbell Company of Canada Ambassador program with Mom Central Canada and I receive special perks as part of my affiliation with this group. The opinions on this blog are my own.