Born and raised in the heart of the city, my childhood was spent surrounded by tall buildings, traffic, and man-made parks. The country life was something that I had read about in childhood stories – a life that I thought was only lived far far away from my home. Places like Green Gables and Avonlea. I had never grown and harvested my own food, or even picked my own apples, and I certainly hadn't walked amongst llamas, sheep, goats and pigs. But today, my family experienced a true taste of the country, and only an hour away from our home.
When I was invited to spend a day of family fun on a farm, visions of trudging around in muddy boots on acres of land lined with pumpkins crossed my mind, and I was convinced that it was going to be a short day full of whining (from both my kids and myself). But when we pulled up to Taves Family Farms, located in Abbotsford BC, my eyes widened. Before we even entered the parking lot, we were greeted by a smiling face, ushering us into a nearby parking spot. Everything was so clean, organized, professional.
The Taves Applebarn was so much more than your average pumpkin patch and apple orchard. The Disneyland of family farms – this family-run destination had a list of activities long enough to entertain our young family for over four hours. Below, I've listed our 6 favourite things to do at Taves Family Farms:
1) Activities for Kids

Our kids loved the two huge playgrounds, the real-life Mater, the jumping pillow (basically a bouncy castle on steroids), and the indoor zip-line. These activities alone were enough to leave them beaming, grinning from ear-to-ear.
2) The Petting Barn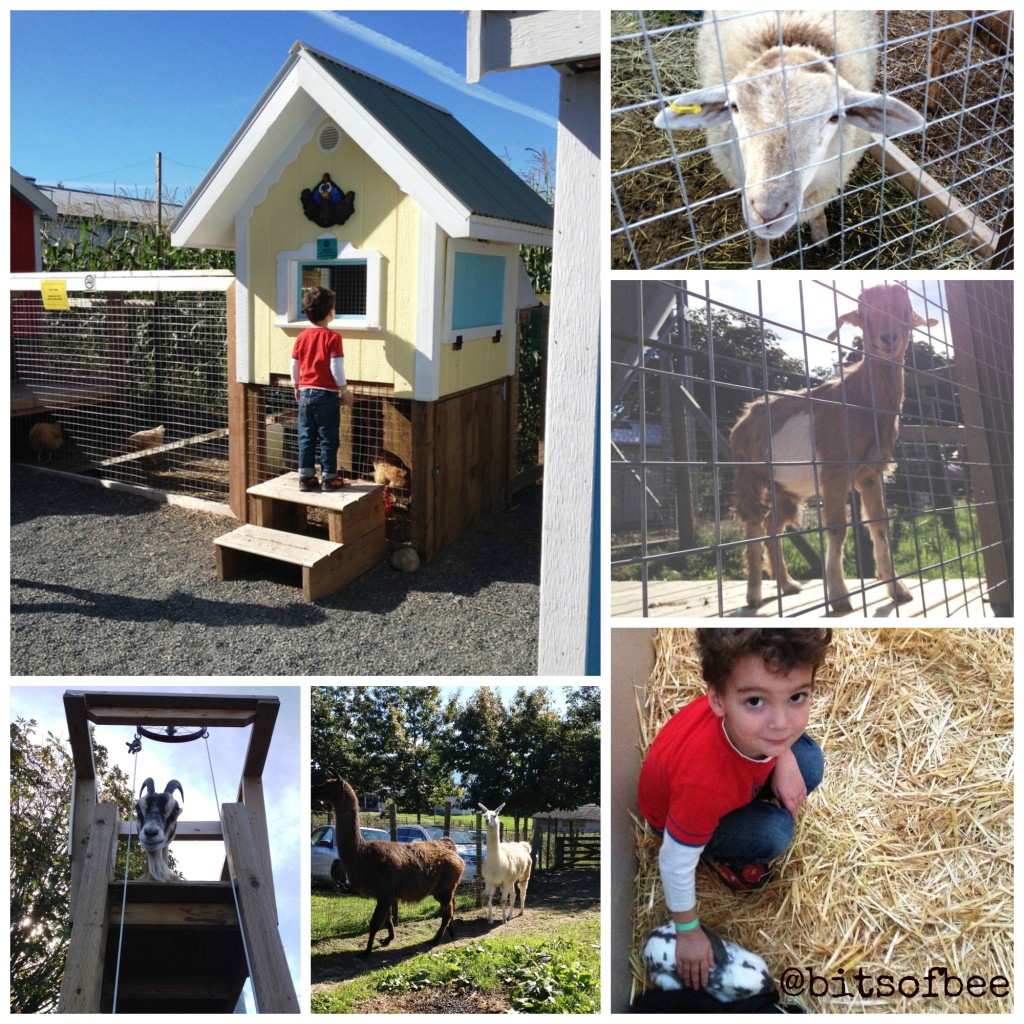 Not your average petting zoo – the farm was surrounded by various ramps and pulleys, enabling kids to lift feed to the goats on their various overhead platforms. The animals weren't restricted to one group pen, but were instead allowed to graze at their own leisure (see the llamas in the photo above). Each area was well-supervised by friendly staff, who ensured that the children were being gentle, taking extra care to ensure the comfort of their beloved farm animals.
3) Pony Rides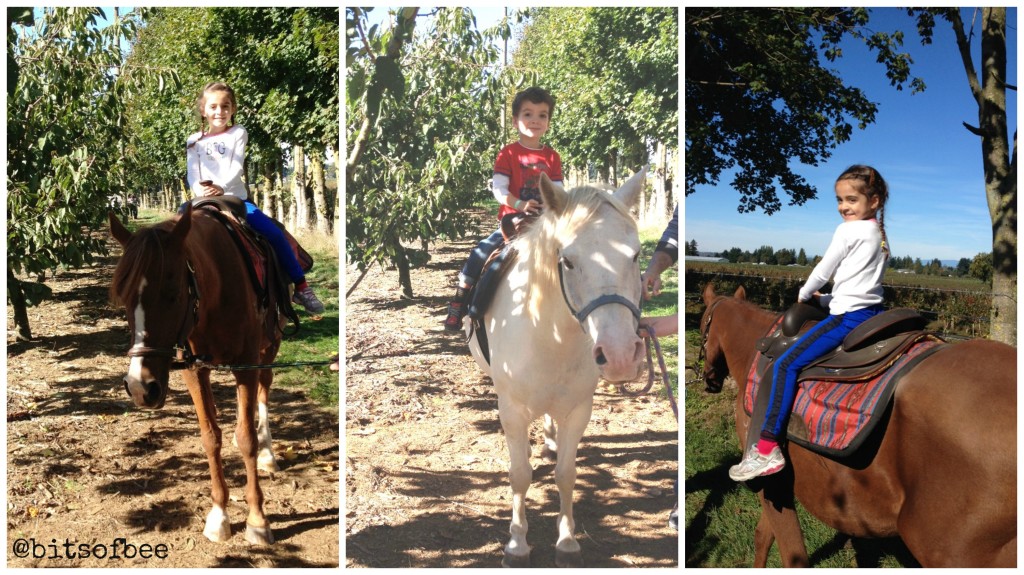 Something we definitely don't get to do often in the city – ride horses. My kids loved the pony rides, and I could tell that the horses were well cared-for. Instead of rushing the kids around a small circle in a parking lot (like I had seen at carnivals and events when I was growing up), these pony rides took the kids along the apple tree-lined farmland for a scenic ride.
4) The Apple Barn Country Store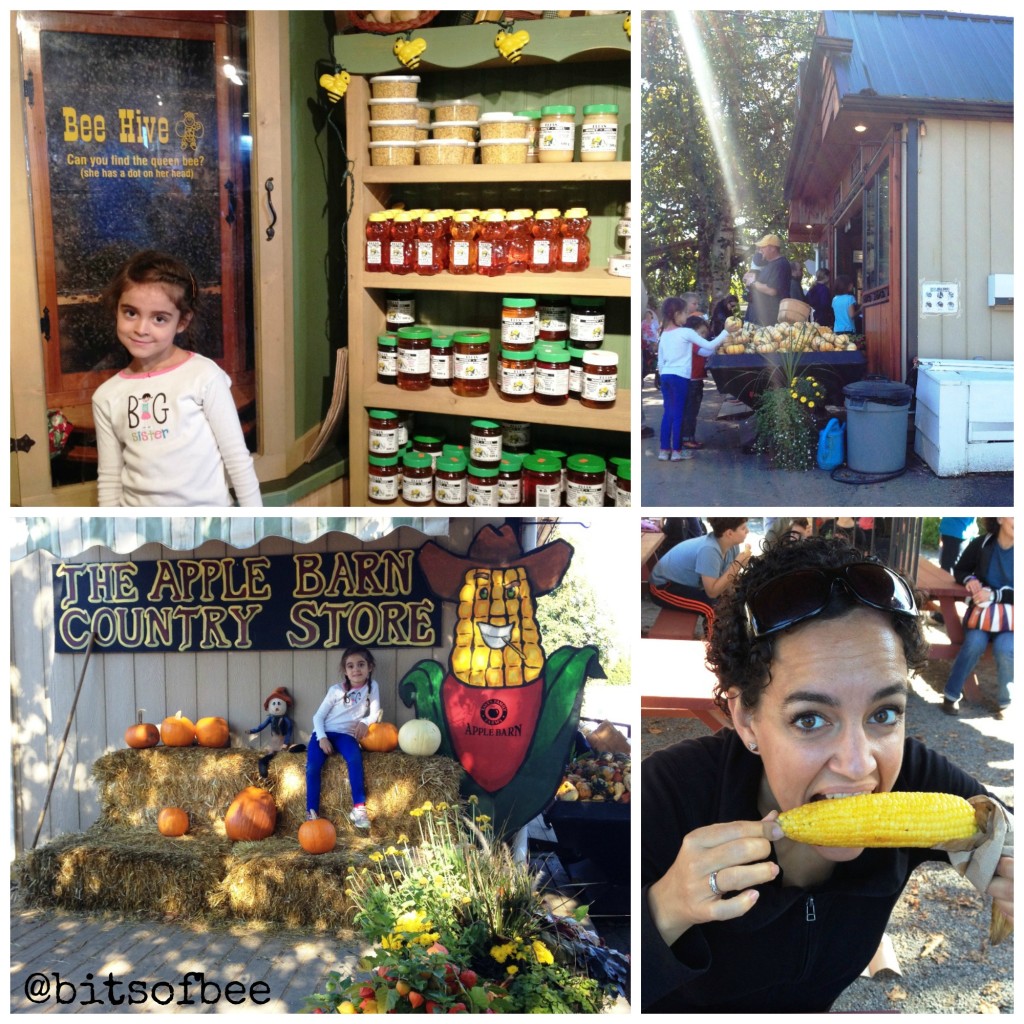 This was my favourite destination on the farm. Filled with freshly picked fruits and vegetables, pies, honey, and homemade apple cider, the country store was the perfect destination for a foodie like me. We stopped here for lunch, and filled our bellies with freshly picked and roasted corn, hot dogs and apple cider slushies. The store also housed a live bee hive viewing window, and apple cider production demonstrations.
5) Apple Picking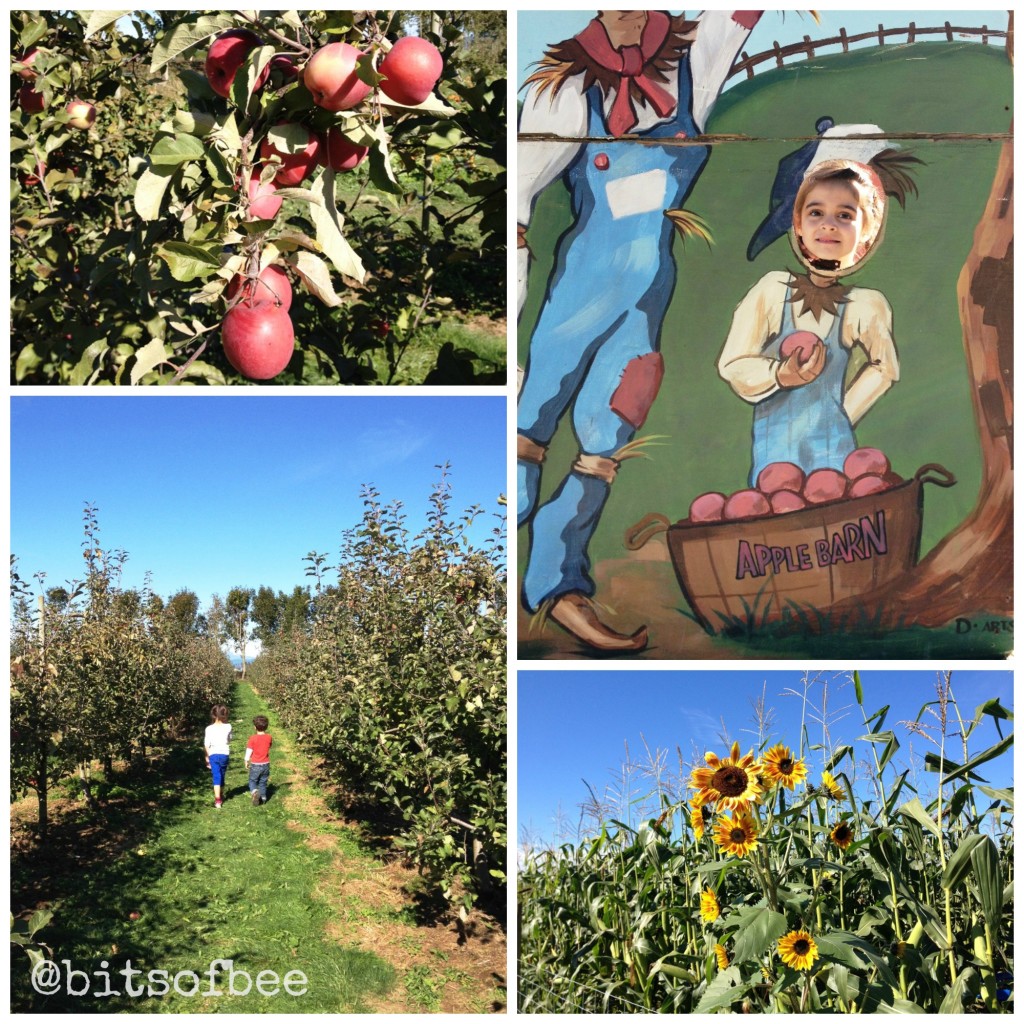 I'm embarrassed to admit that in my mid-thirties, this was my very first time ever walking through an apple orchard, not to mention picking the fresh fruit from the limbs of the trees. Rows upon rows of Fuji, Gala, and Jonagold apple trees made for the perfect playground for my kids – and they munched on apples like they were candy! We picked a bag full of apples, and I'm not sure if I'll ever be able to go back to the store-bought ones now that I've sunk my teeth into the best of the best.
6) Pumpkin Patch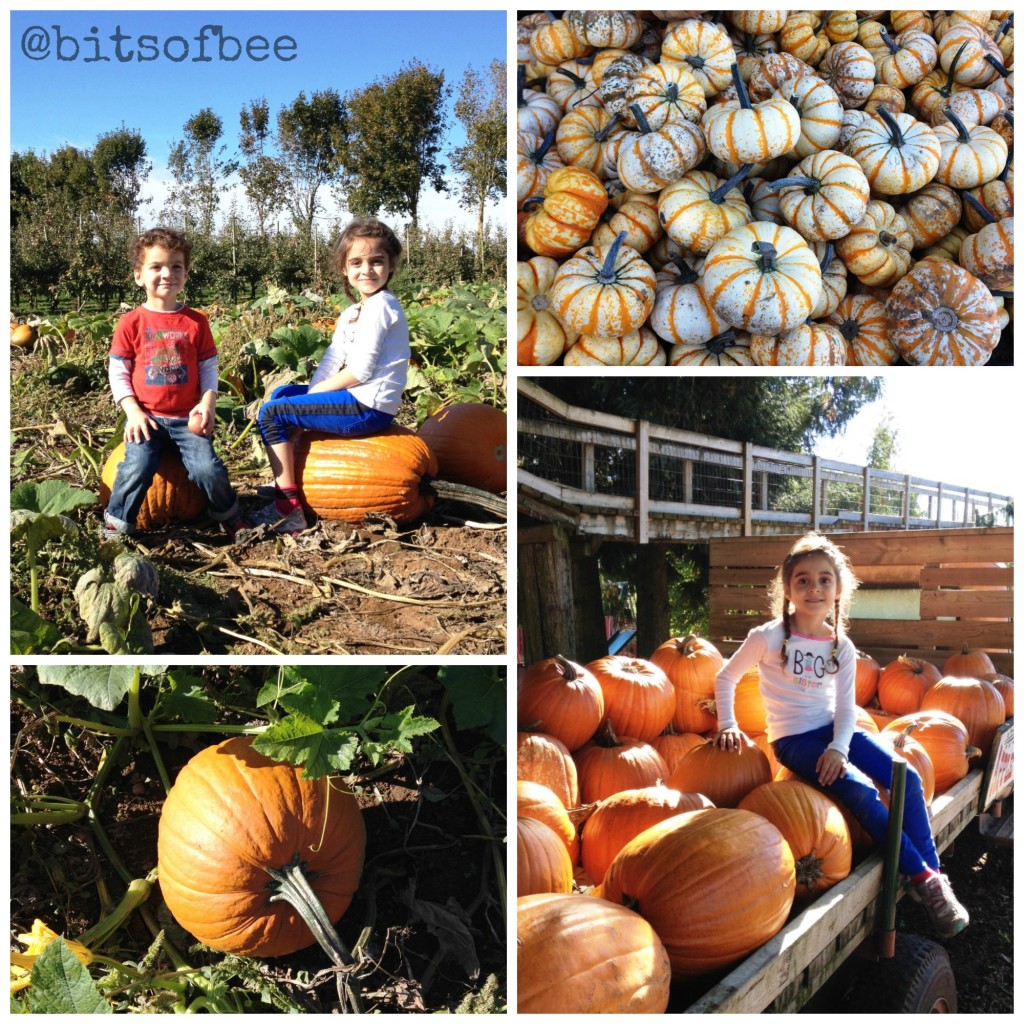 Last but not least – the pumpkin patch! While we have visited pumpkin patches every year since becoming parents, this one was unique – an even more exciting destination as it was nestled amongst the apple trees and other attractions that the farm had to offer. The kids each picked their pumpkins, and our day was complete.
We left the farm completely exhausted, our arms full of treats and treasures from our day full of family fun.
If you're looking for something fun to do with your family this Fall, the Taves Family Farms is a must-visit destination.
Have you been?