It was a long journey, but my heart is so full as I welcome into our family our newest little one – Cloey Violet Bujan.
Born by scheduled C-section on May 28th, my sweet little baby girl entered this world and completed our family.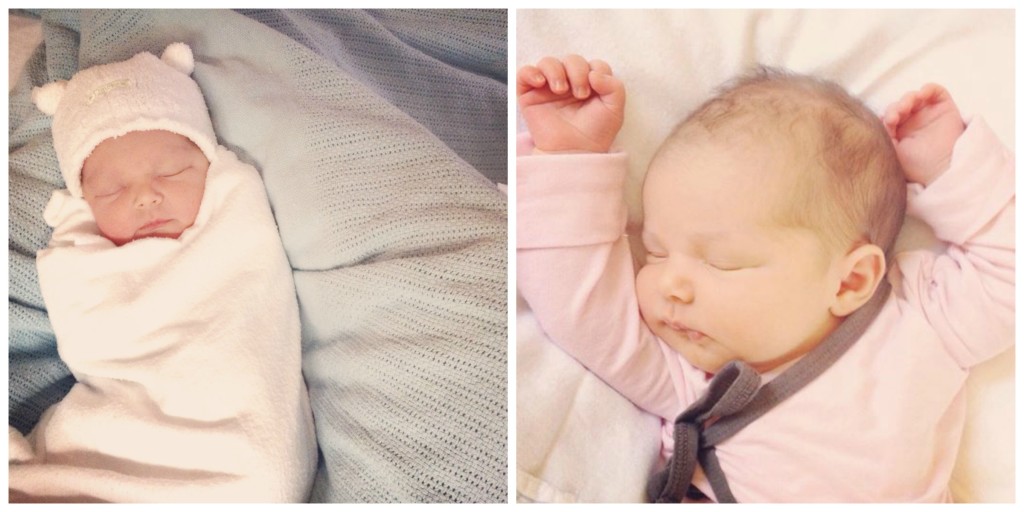 THE BIRTH
Due to a long list of complications that arose during my first delivery (which resulted in an emergency C-section), I had to have scheduled C-sections with my last two babies. While my last scheduled caesarian seemed like a breeze, this one went a little differently.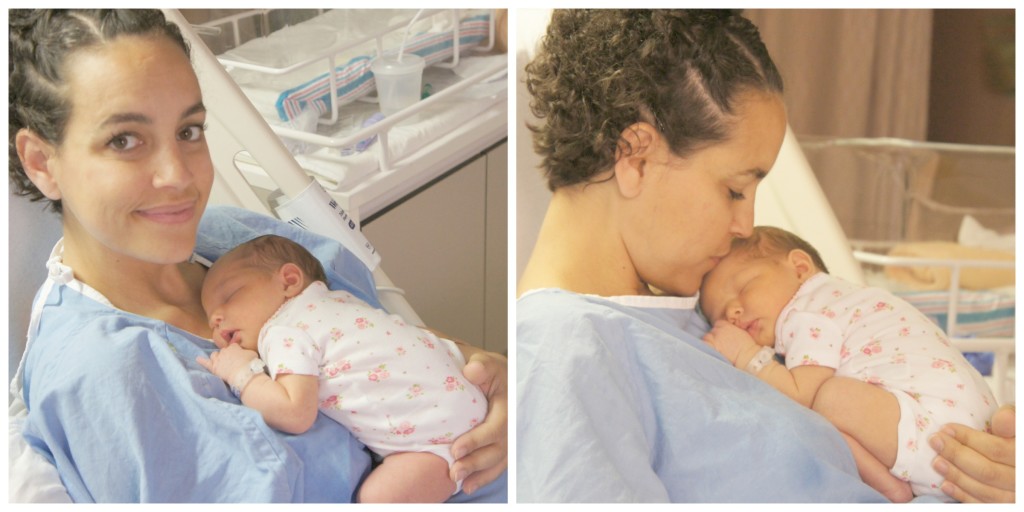 Epidural Episode. Apparently while epidurals provide the perfect freezing/pain management for caesarian sections (the safest and most common form of anesthesia used for the common method of delivery), they don't freeze certain organs such as the bowel. As my surgeon moved through my insides to remove baby, I suddenly felt a painful jab. I could feel the doctors moving my bowel around as they tried to tuck it in while stitching me up. Luckily the anesthetist had an abundance of drug options to get me through the pain.
Tube Removal. After a little research, and conversations with three different doctors, I decided to go ahead with the removal of my fallopian tubes. So far, I've had no additional pain as a result, and I'm looking forward to a future without having to worry about birth control.
Torn Bladder. As the doctors worked through my caesarian section, they noticed an excess amount of scar tissue (built up as a result of my two previous C-sections). As they slowly worked through the tissue, they discovered that my bladder was attached. While they tried to carefully removed my bladder from the scar tissue, a tear about 2 inches long occurred. The surgeon stitched it up, and I was required to wear a catheter 24/7 for a week after leaving the hospital. It was the longest, most uncomfortable week – I didn't leave the house, and the discomfort was unbearable.
LIFE WITH THREE
So far the baby has been the easiest part! She sleeps and nurses perfectly and rarely cries, and her siblings have been equally as pleasant, doting over their baby sister at every moment possible.

I know it won't always be easy, but I'm living in the moment, and loving every minute with my little trifecta so far!