To wrap up our Summer, our family headed out for a day on the water, exploring the most beautiful city in the world – Vancouver, BC. We launched our boat at Cate's Park in North Vancouver, and headed out on a nautical jaunt along our city's breathtaking coastline, breathing in the fresh air and taking in the scenic landscapes that surrounded us.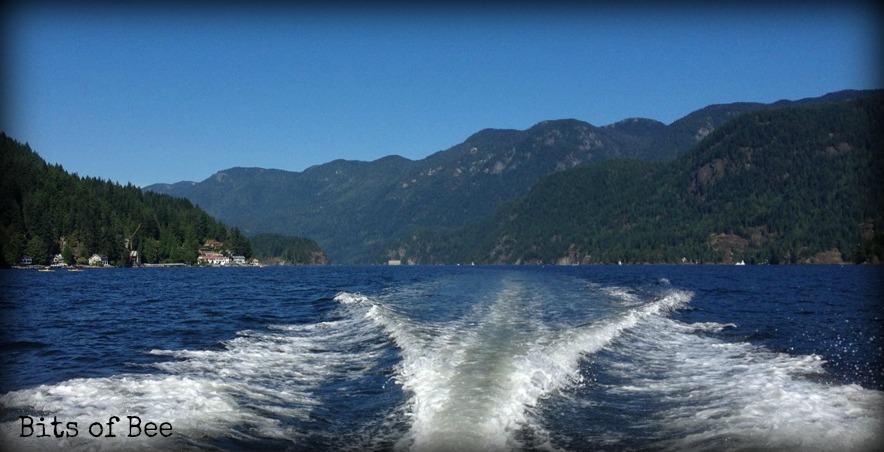 We headed up Indian Arm to our first destination and favourite spot – Bedwell Bay. A quiet little cove nestled in Port Moody, BC, Bedwell Bay is the perfect spot to wakeboard, tube, or enjoy a serene picnic lunch on the surrounding semi-sandy beaches.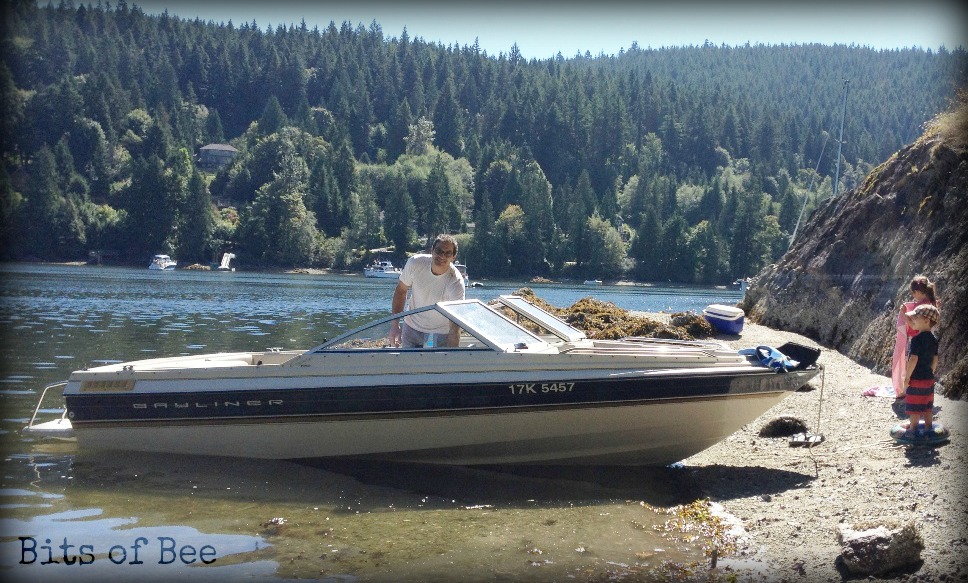 We then headed over to the other side of the water, to a quaint little community in North Vancouver, BC called Deep Cove.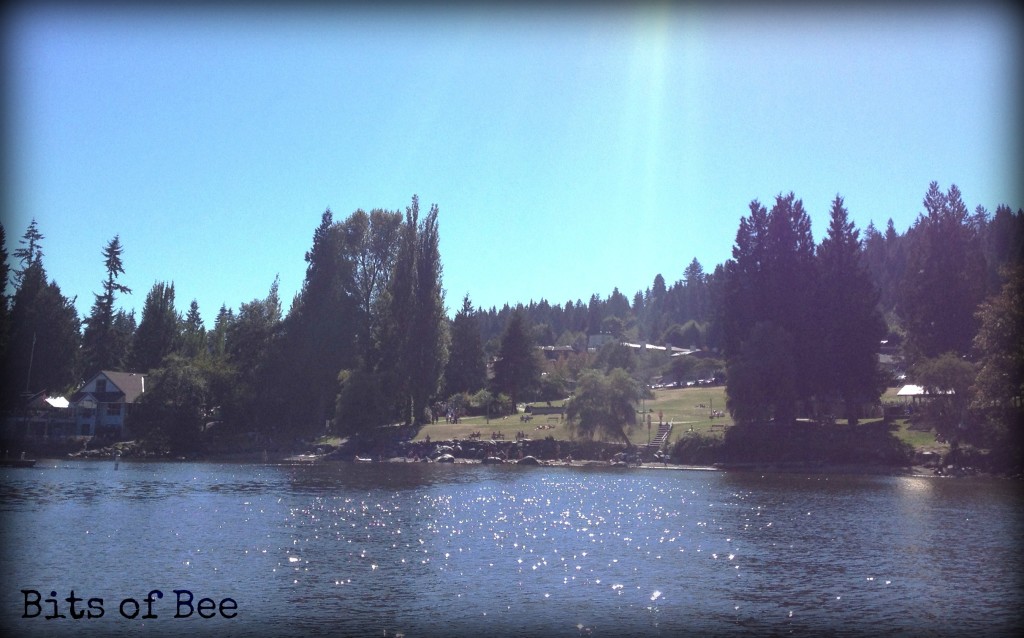 And then kicked it up a few knots and raced under the Iron Worker's Memorial Bridge (Second Narrows).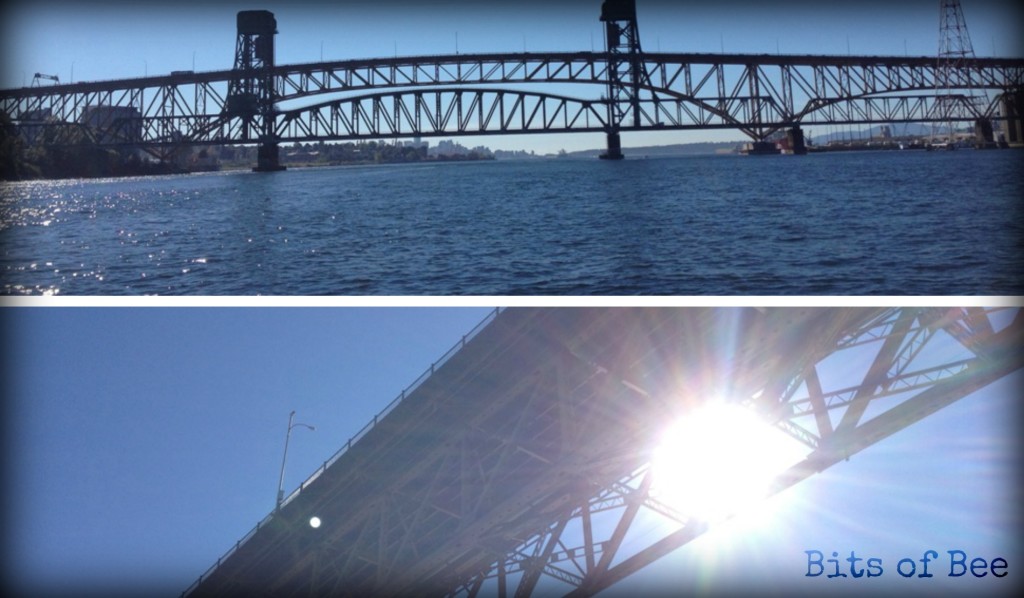 On the other side of the North Shore, we waved at tourists on the docks of the Lonsdale Quay, and admired the beautiful yachts docked at the neighbouring Seaspan shipyard.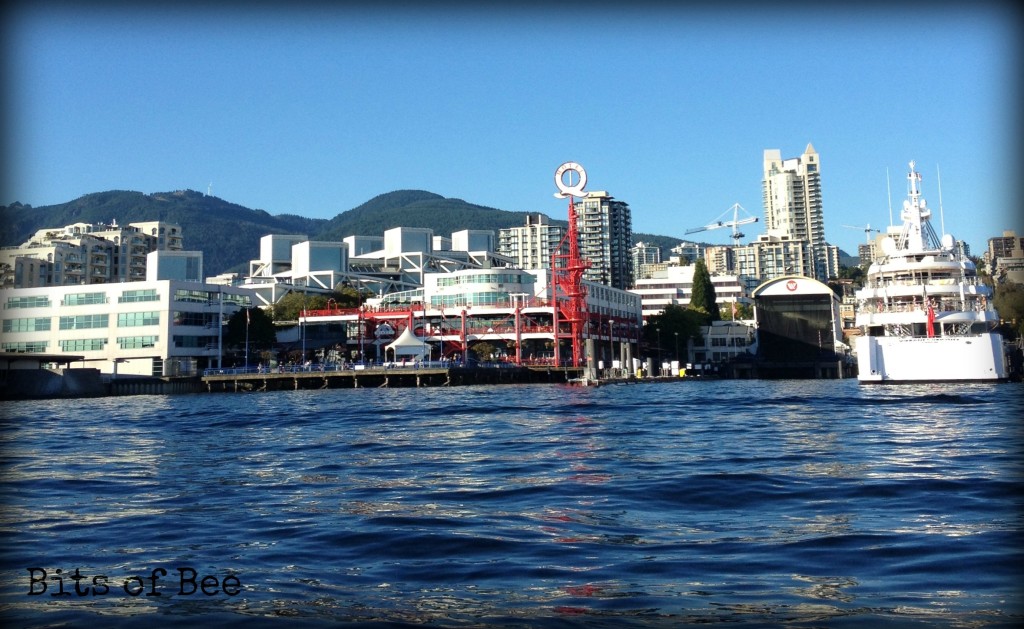 As we made our way towards downtown Vancouver, we stopped in the Burrard Inlet to show our children a truly historic site – do any of my fellow Vancouverites remember the floating McDonald's, aka "McBarge" that graced our waters during Expo '86? Well, my friends, it's still there: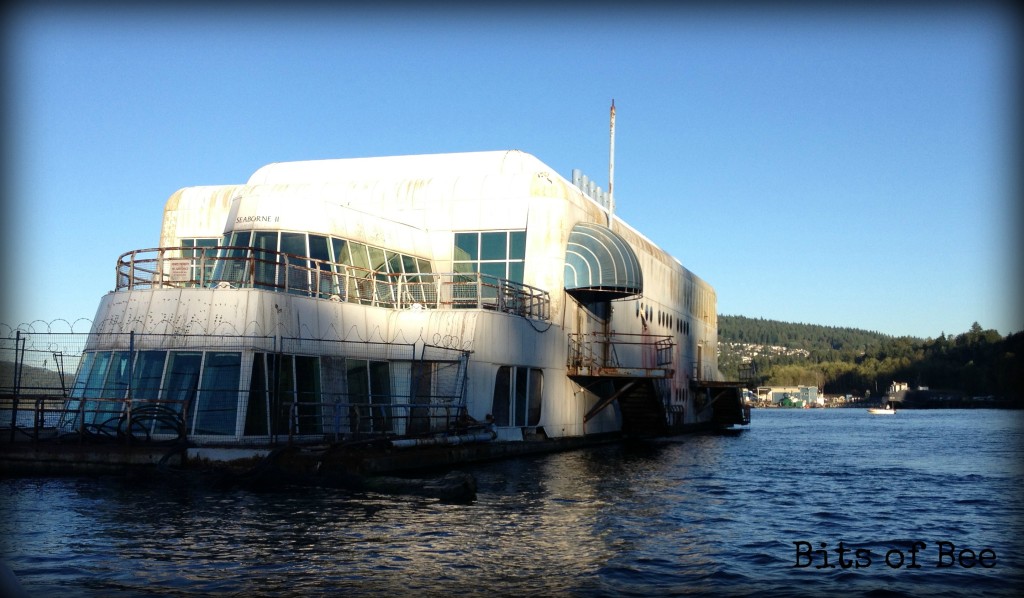 I remember eating here as a kid, and can't believe that it has been sitting in the ocean, untouched, for nearly thirty years now.
Next, we headed towards the Vancouver skyline, and what a sight it was!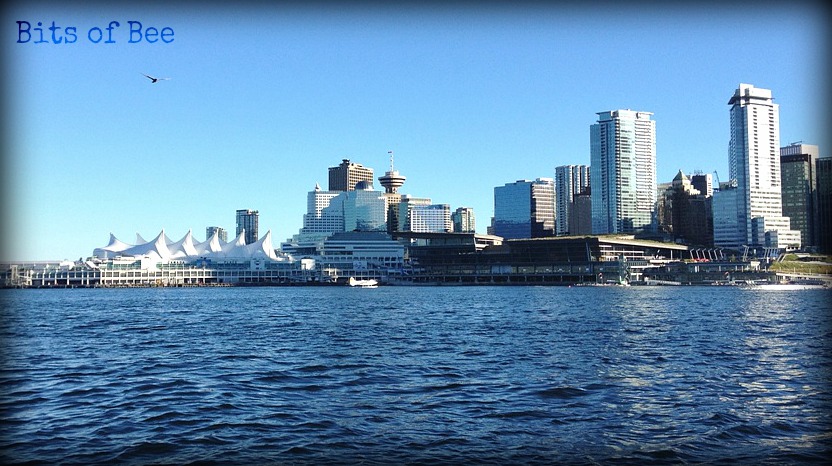 I've lived in Vancouver for my entire life, and have never stopped loving the architecture of Canada Place, and the newly updated and award-winning Vancouver Convention Centre – complete with a living roof! I really do love where I live.
Confession: we didn't quite make it as far as Science World on this boat trip, but a tour of Vancouver from the water wouldn't be complete without a shot of another architectural favourite, the Telus World of Science: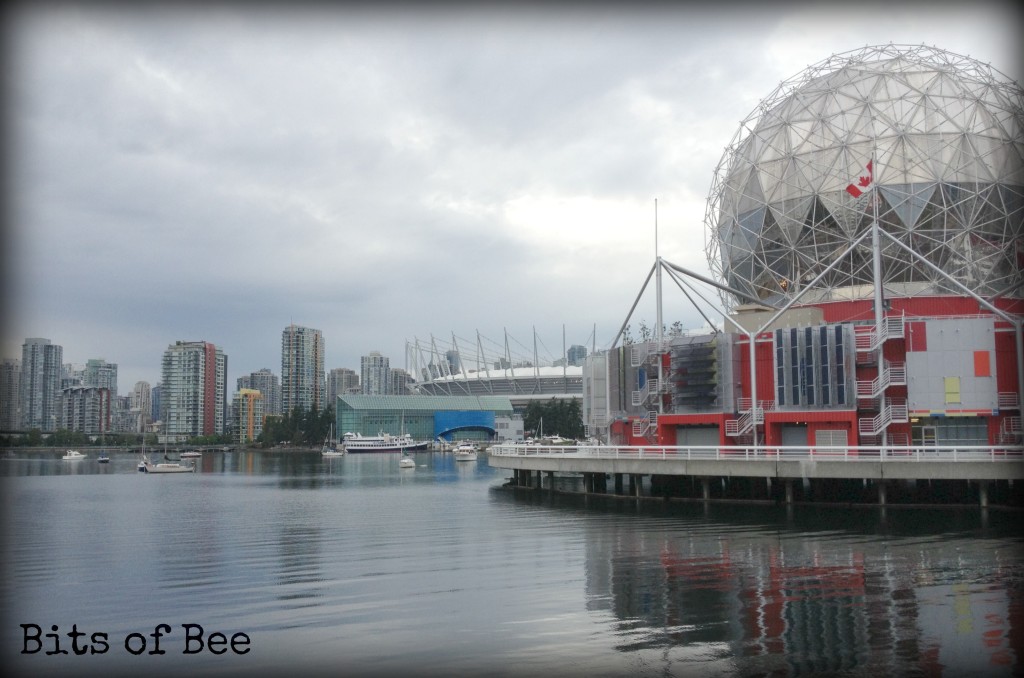 This picture was taken earlier in the week, but I had to add it in to complete the tour!
After a sun-filled day on the water, the sun began to descend and we headed back to the boat launch where we pulled our little boat out of the water for the last time of the season.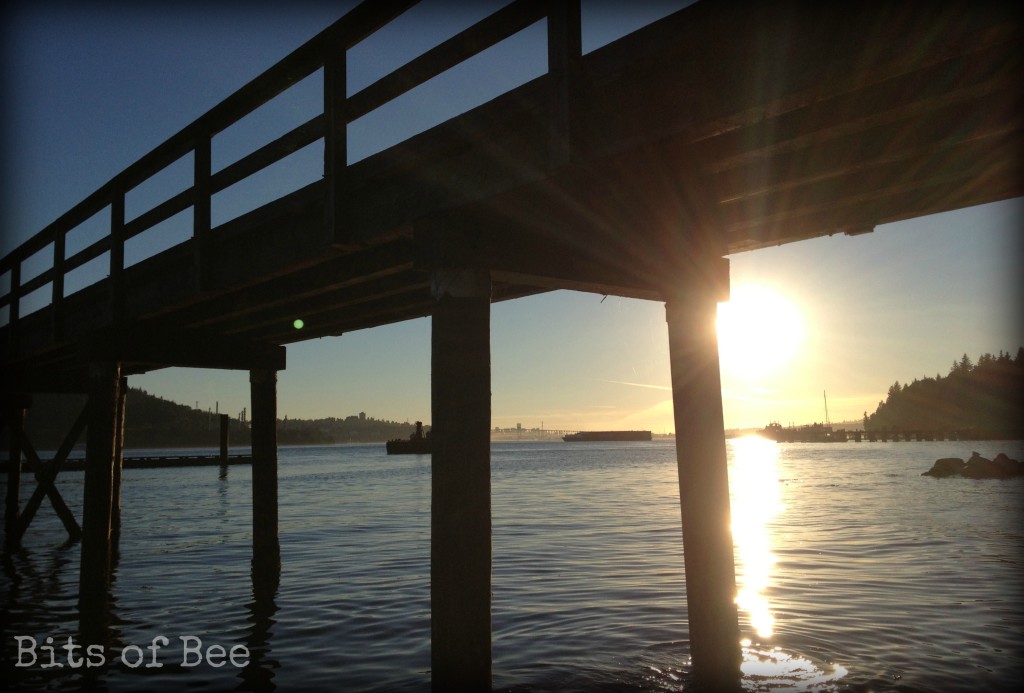 If you've enjoyed my little water tour of Vancouver and want to experience it for yourself, there are some great boat rental places around the city.
Check out Sewell's Marina in Horseshoe Bay, or Granville Island Boat Rentals and enjoy a water tour of my beautiful city firsthand!