Last month I had created a bucket list of 20 things to do with my kids – ideas to hopefully keep us busy during the Summer months (aka: how to keep my sanity on the weekdays that I would be spending alone with my 3 kids). On Sunday, I decided to check off the "test our tastebuds" item on my bucket list by trying a new recipe: blueberry turkey burgers, and boy were they delicious!
Last weekend, after my daughter and I had enjoyed a cooking class with our friends from the BC Blueberry Council, I was gifted with a few unique blueberry recipe cards to try with my family. In the past I had only used blueberries for sweet recipes – blueberry muffins, pies and pancakes, or even just sprinkled on top of waffles, ice cream or yogurt. The recipe cards I had received were for savoury foods, meals I had never thought to combine with the sweetness of blueberries. A rep from the BC Blueberry Council suggested that I try the blueberry turkey burgers (a blueberry recipe favourite), and I hesitantly agreed to give it a try.
They were absolutely delicious, and healthy too! Here's the recipe so you can enjoy this savoury treat with your family as well.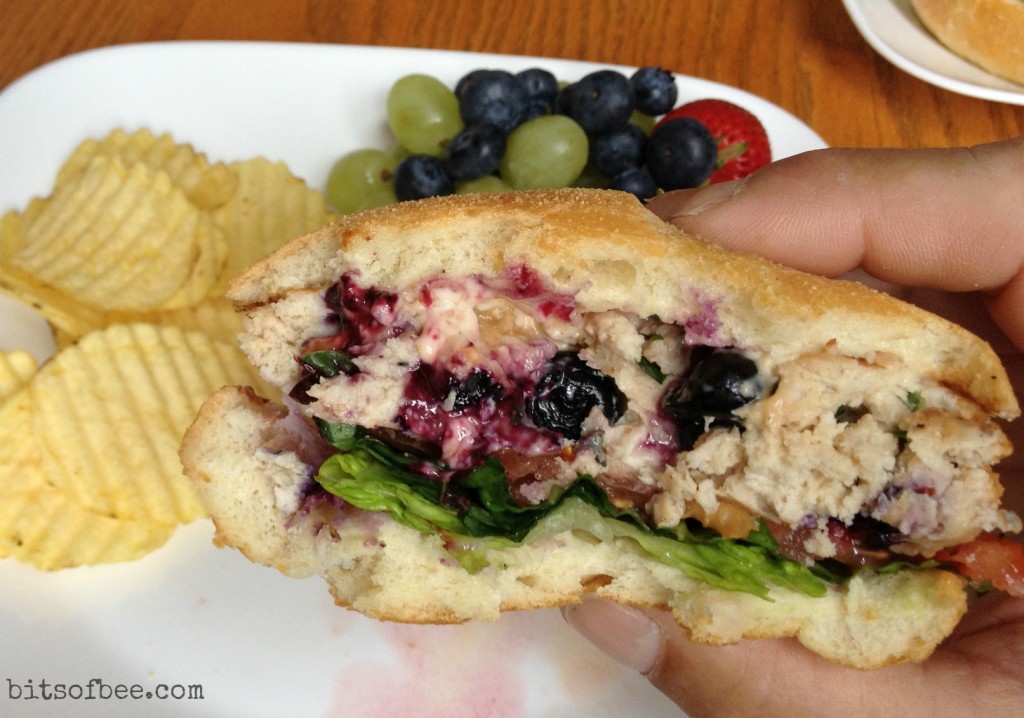 Blueberry Turkey Burgers
Ingredients:
1 lb lean ground turkey
3/4 cup BC Blueberries (fresh or frozen, roughly chopped)
1/4 cup green onion (chopped)
1 large egg
1 tbsp. whole grain mustard
1 tbsp. fresh parsley (chopped, or 2 tsp. dry)
2 tsp. fresh thyme (chopped, or 1 tsp. dry)
1 tsp. garlic (finely minced or dry)
1 tsp. paprika (mild or hot)
1 tsp. salt
1/2 tsp. black pepper
3 tbsp. barbeque sauce
2 tsp. vegetable oil
4 burger buns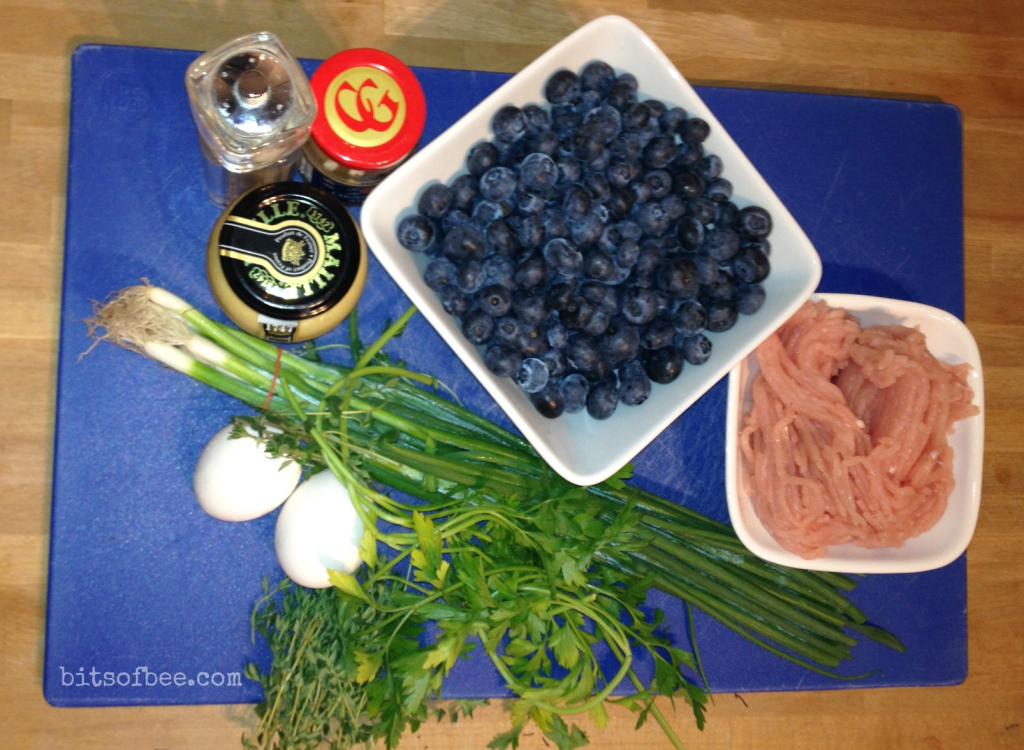 Yields: 4 burgers
Cook + Prep Time: 30 minutes
Directions:
Pre-heat heavy bottom pan or barbeque to 350F/175C.
In a bowl, mix all the burger ingredients and form 4 – 3/4 inch thick patties. Keep refrigerated until ready to cook.
Grease the grill with an oiled paper towel, or heat the oil in a pan.
Place patties on pre-heated grill (or in pan), and sear on medium-high heat, cooking for approximately 5-7 minutes until browned. Flip over, reduce heat to medium-low and finish cooking for another 5-7 minutes until internal temperature reaches 165F/75C.
Brush with barbeque sauce and serve on buns with desired condiments.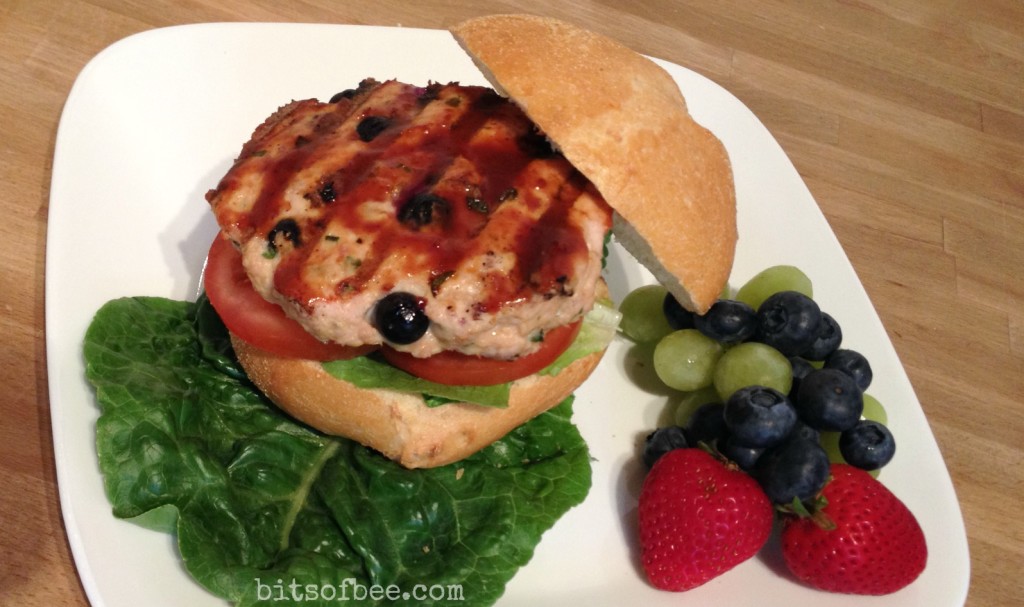 For more delicious blueberry recipes, check out the BC Blueberry Council website.