I'm going to be completely honest with you, when it comes to making spaghetti sauce, I'm as lazy as it gets. My sauce usually consists of 2 ingredients; a jar of pre-made, store-bought sauce, and ground beef. And as a working mother of three, you would think that I would have become an expert at using my crockpot for most of our family meals by now, but truth be told, I've used it once.
It's not that the ease of using a slow cooker doesn't appeal to me; the problem is that I'm terrible at pre-planning my meals. Prepping the last meal of the day before I've had my second cup of morning coffee seems a little outrageous to me. Thawing out my meat before my usual 2pm "oh crap, what am I going to make for dinner tonight" panic attack seems like a lofty goal, and deciding what I'm going to want to eat before the day of consumption seems nearly impossible to me.
The thing I love most about being a Cook With Campbell's Blog Ambassador is that it forces me to step outside of my dinner-making comfort zone, and it provides me with quick and easy meal alternatives that I might not have tried otherwise! This recipe was so delicious, and it has motivated me to try more slow cooker meals in the future.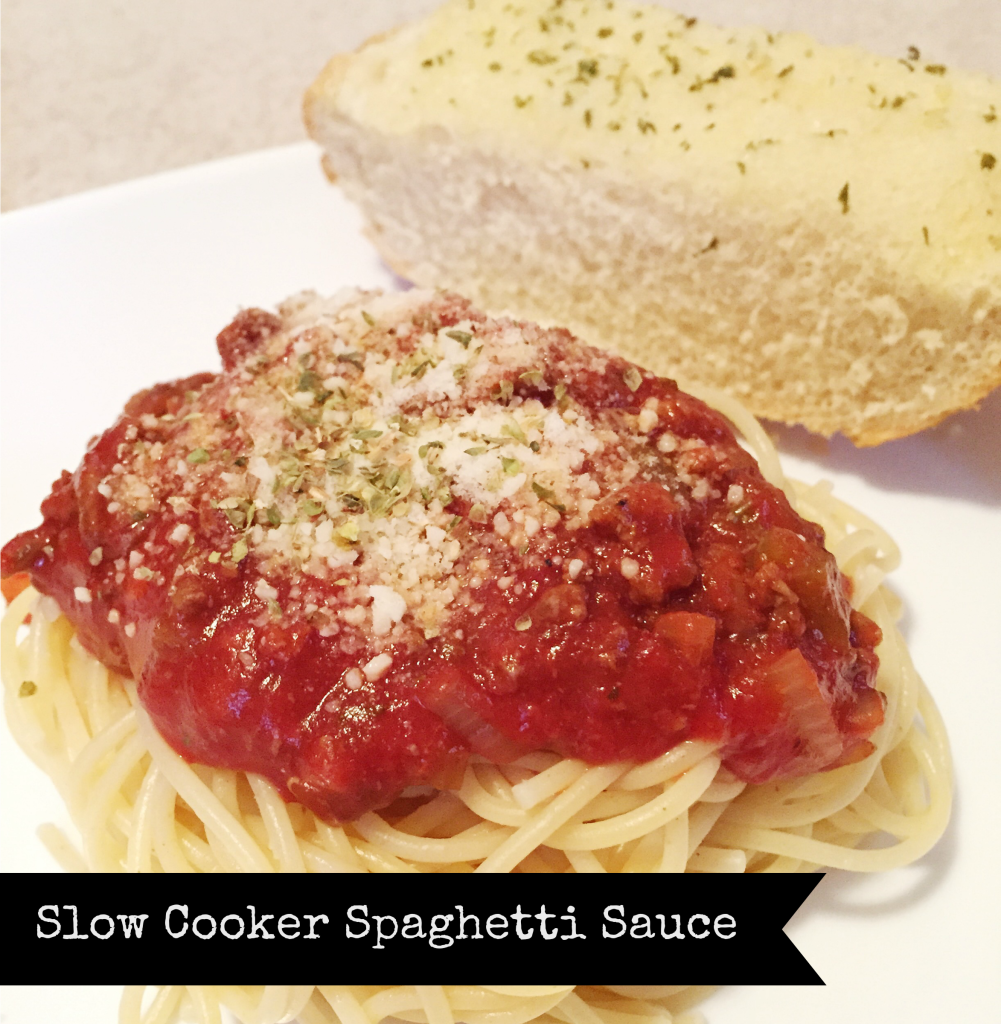 Ingredients: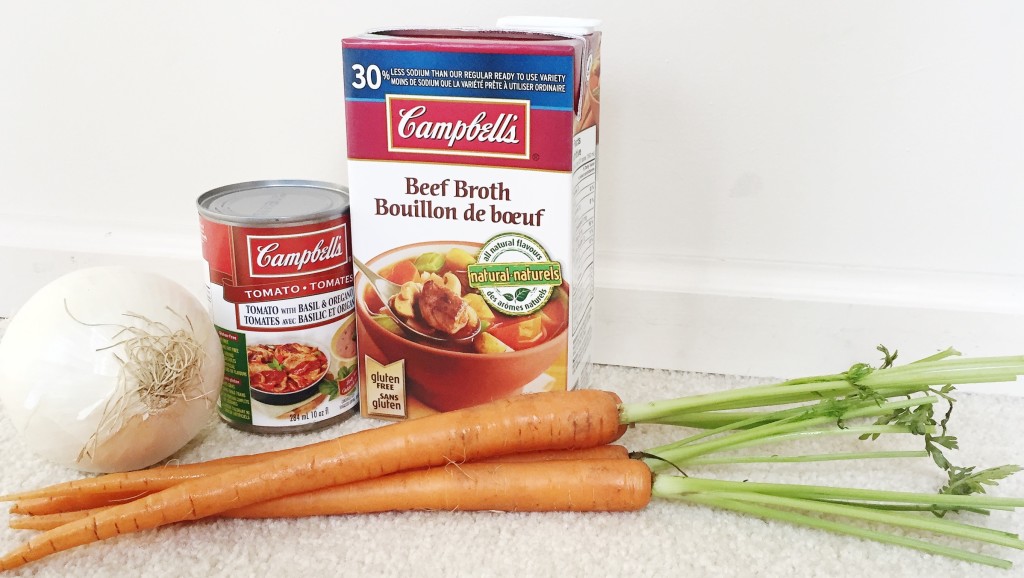 Directions:
1. In a large skillet brown ground beef over medium-high heat until there is no visible pink. Add onions, carrots, celery and garlic and cook for a further 3 to 5 minutes or until vegetables are soft.
2. Stir in soup and tomato paste until combined. Transfer contents of pan to slow cooker. Add remaining ingredients (crushed tomatoes, broth, oregano, black pepper and bay leaf) to slow cooker, cover, turn slow cooker to low setting and cook for 6 to 8 hours. Stir to combine, remove the bay leaf and serve with parmesan cheese, if desired.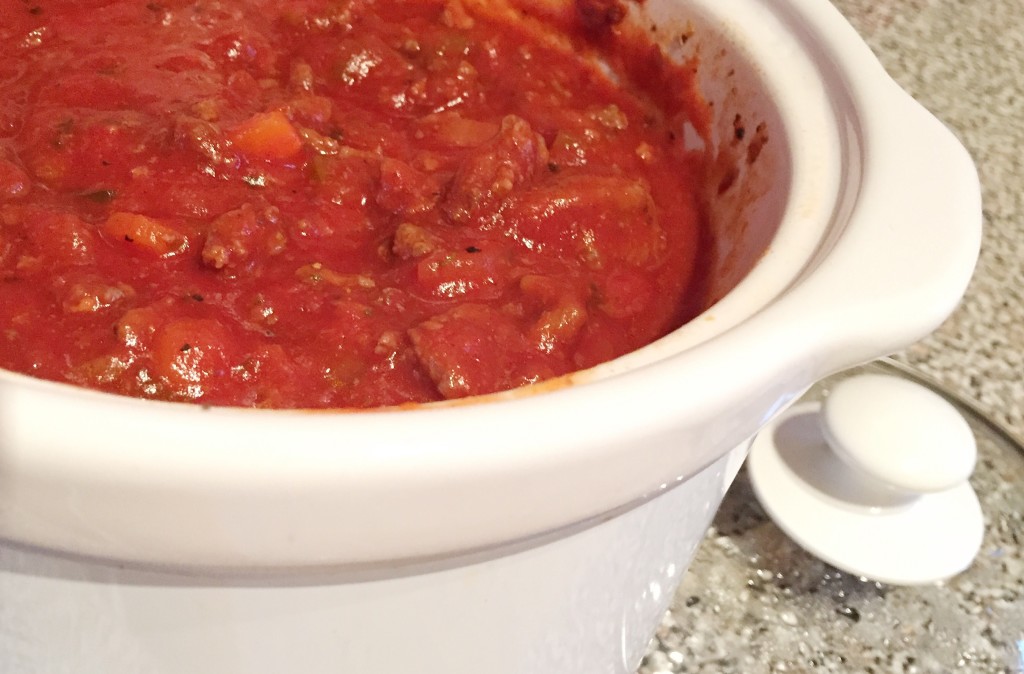 Bee's Take:
At first I thought I could just as easily combine the ingredients in the sauce pan and serve immediately, but using the slow cooker really does accentuate the flavour and tenderize the meat, so it's worth the wait!
I chose to add extra veggies to make this a complete meal without having to serve it with a veggie side.
Parmesan (as all cheese) is definitely a must, yum!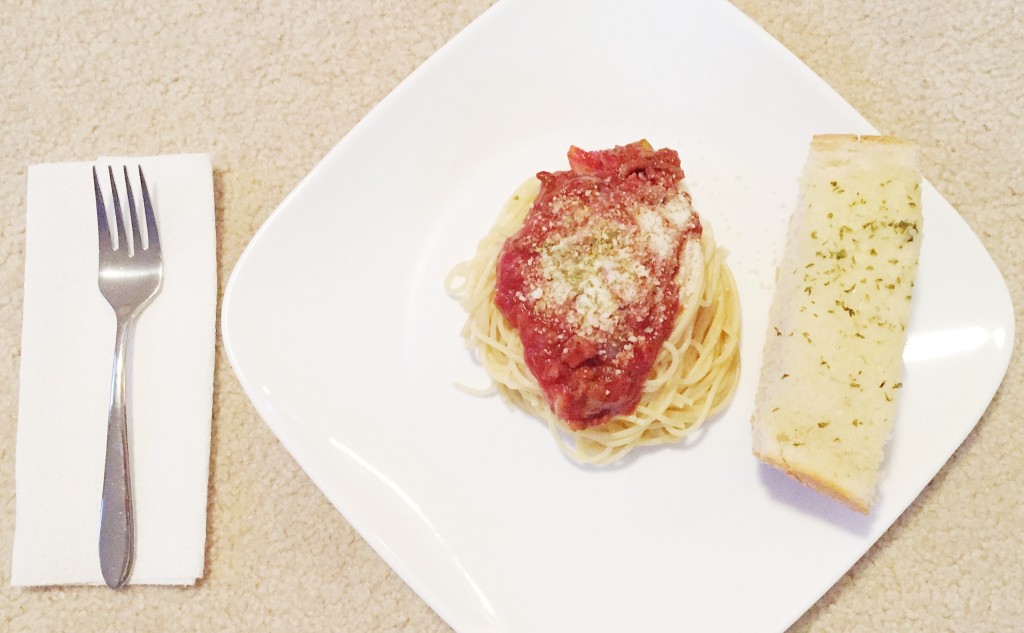 This recipe was so delicious, I had leftovers for both lunch and dinner the next day. A definite addition to my regular rotation of dinner recipes.
Give this recipe a try and let me know what you think!
***
Disclosure: I am part of the Campbell Company of Canada Ambassador program with Mom Central Canada and I receive special perks as part of my affiliation with this group. The opinions on this blog are my own.