Chestnuts roasting on an open fire, Jack Frost nipping at your nose, and the halls all decked with boughs of holly. 'Tis the season to be jolly, right? Well as much as I LOVE Christmas, there are a few things that come up each and every year that cause the hubs and I to toss aside the holiday merriment in favour of bickering over the tiniest of holiday details. And while there's a list of things that fill our roster of holiday mini-battles, there is ONE disagreement that comes up every single year that we have yet to resolve: THE HOLIDAY DECOR. I blame the differing childhood family traditions for this one.
"The stocking were hung by the chimney with care"
I grew up with beautifully-embroidered, personalized stockings (with our names in the same fonts of course!), hung in a perfect row, evenly spaced, in one or two of the primary holiday colours that complimented the white and gold accents that surrounded our home. So naturally, I envisioned my mantel to look something like this: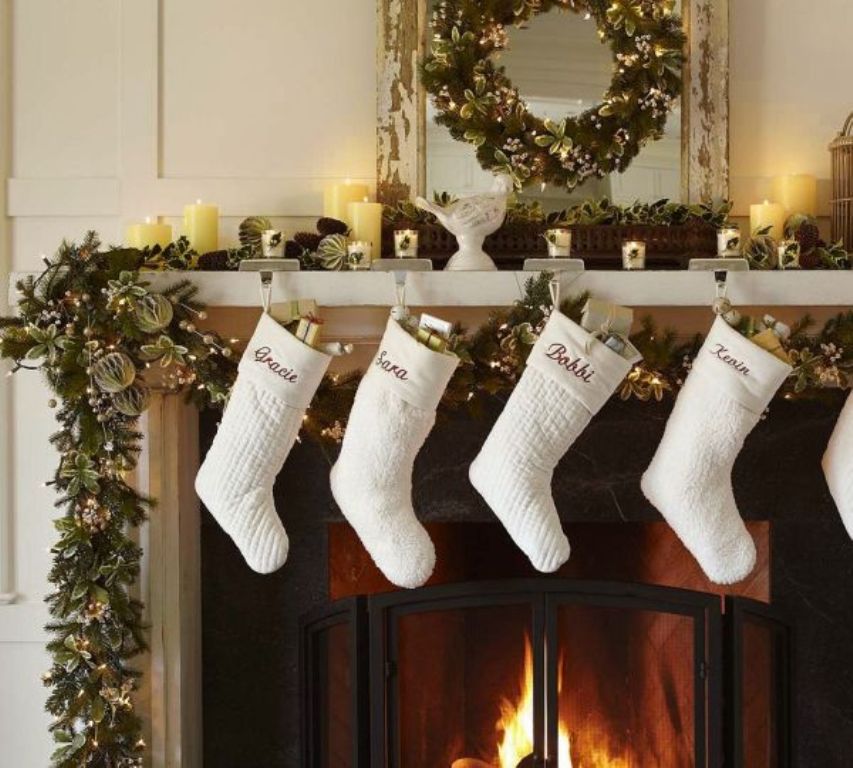 Clean, simple and elegant in my opinion. Who doesn't love a Martha Stewart-esque display?
My husband, that's who.
He grew up with a family tradition of decorating the mantel with handmade stockings made by each member of the family. All different patterns and colours, in varying sizes, shapes and materials. Names weren't needed as each stocking was so unique to its owner that there was never a question as to who each stocking belonged to. His family's fireplace decor was festive, colourful, inviting, warm, and sentimental. And I'm not saying that I hate this idea – I just come from a different place.
I think he envisioned our mantel to look a little more like this: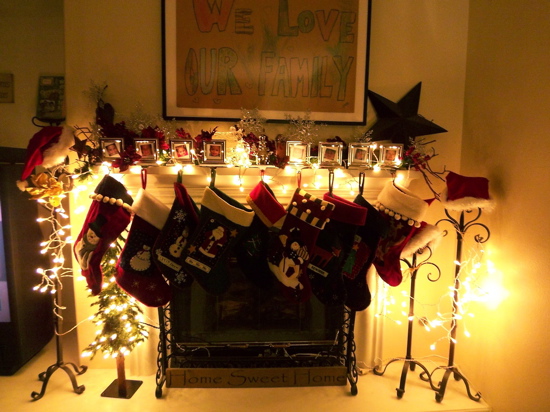 Cute, just…not my style.
"Oh Tannenbaum"
And the Christmas tree. While I grew up with a monochromatic, look-but-don't-touch, window display style Christmas tree, decorated in white and gold ornaments and sprinkled with baby's breath and fresh flowers similar to this one: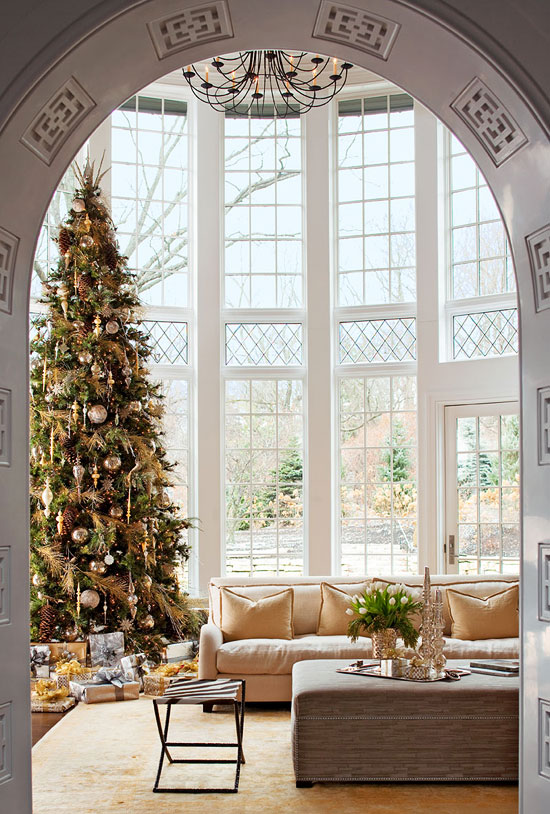 The hubs grew up with a more kid-focused, rainbow-coloured, tinsel-laden version of the holiday shrub, similar to this one: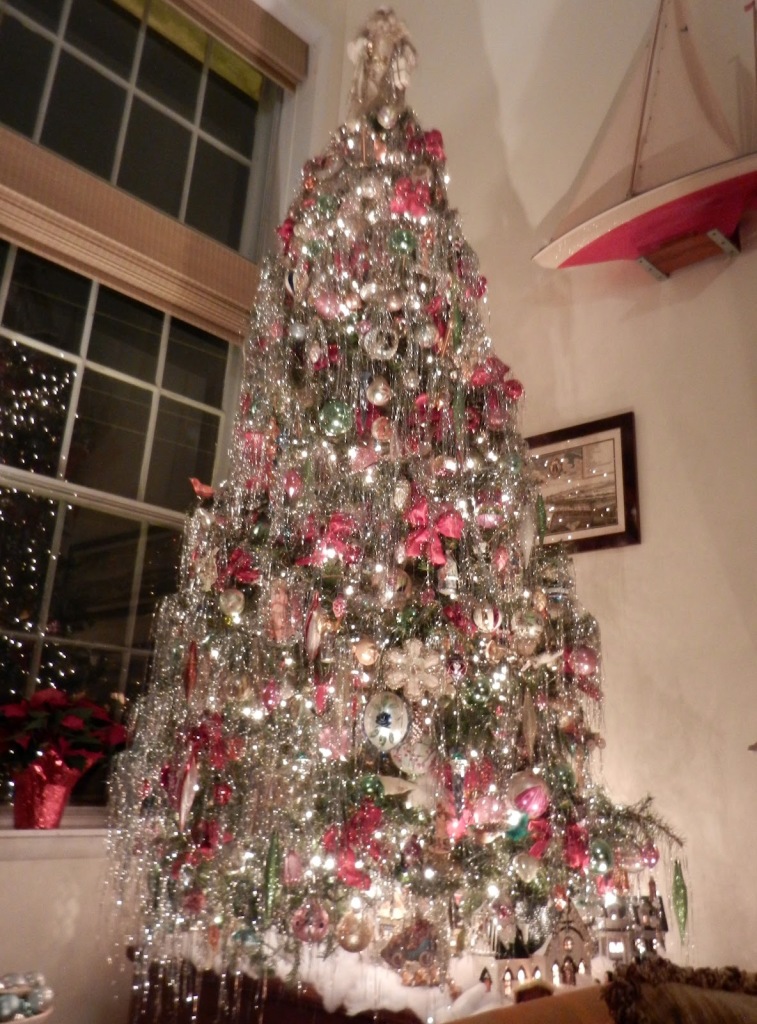 He doesn't understand why I cringe when my children hang their unmatching ornaments around the bottom of the tree, and why I won't let them wrap the tree in a sea of sparkly silver and blue tinsel. He just doesn't get that I like to have only white lights evenly spaced, and each ornament hung at an equal distance from each other, in matching colour sequence from top to bottom, with only the most dainty of ornamental pieces. And I don't think we will ever fully agree on which decorative style is better for the holidays.
So there you have it, every year when I bring out the box of Christmas decorations, the battle begins. The hubs rolls his eyes and begins with the same questions: Why do we have to use these ugly stockings with our names on them? Why can't we use the stockings from when we were kids? Or We should get blue decorations for the tree and decorate it with lots of tinsel!
No and no thank you.
This year I'm giving in and biting my tongue. Not really because I'm being nice or fair, but more because I've been forced to against my will. With a new addition to the family, and a store that no longer carries the matching personalized stockings that we've used in the past, we've had to mix it up a bit. So this Christmas our mantel looks like this: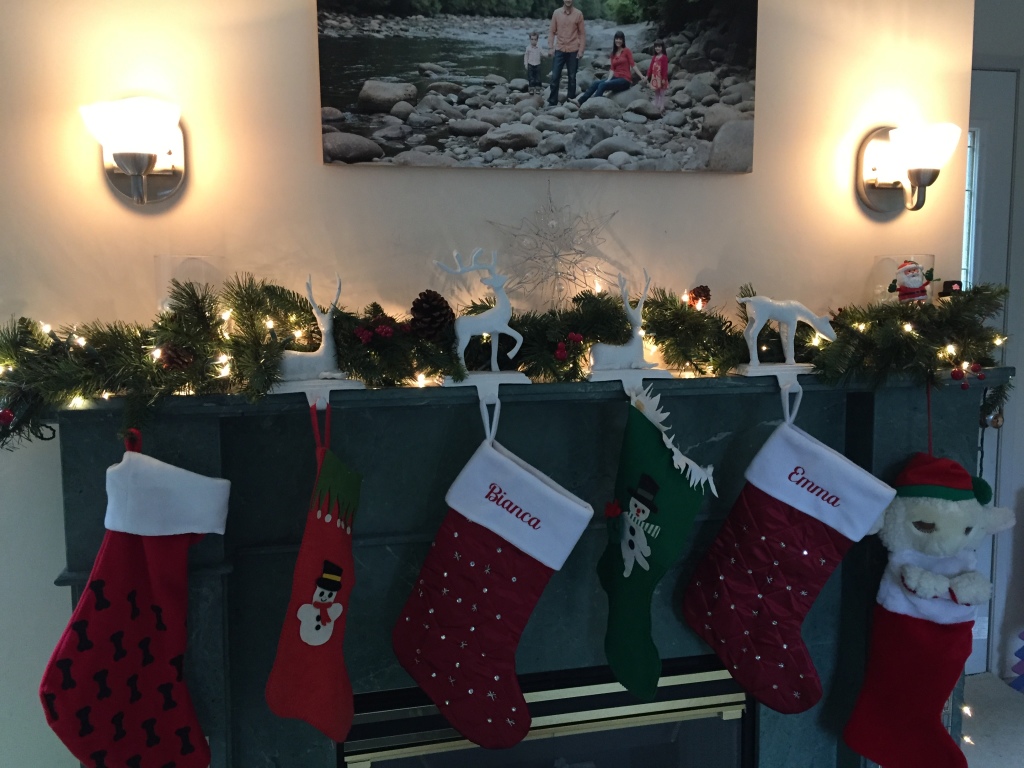 And our tree – decorated only by our children (which explains the undecorated top and back of the tree, and giant bow), looks like this: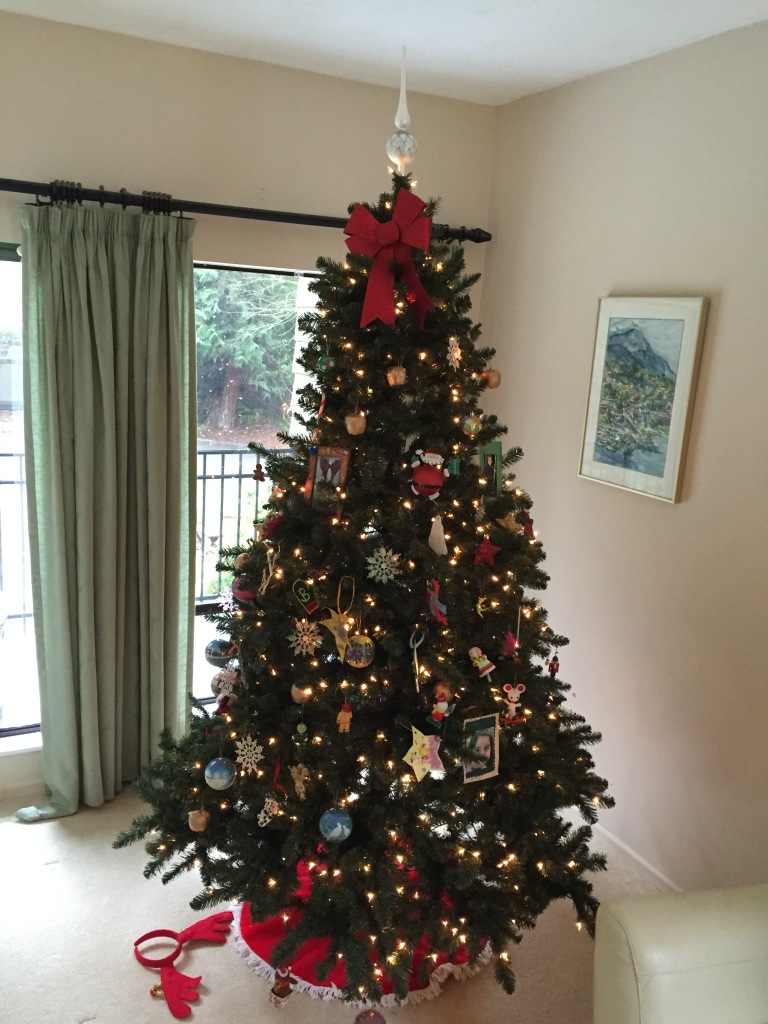 And you know what? Seeing the proud smiles on my children's faces (and my husband's face because he's finally getting his way this year), makes it all worthwhile. Kind of.