I was walking my Dalmatian at my favourite dog park the other day, when I overheard the same hushed commentary hiss through the tight lips of passersby. "Ohh Dalmatians, they're cute but they're SO hyper…." they sneered. And I get it – for some reason Dalmatians have gained a bad rap – likely due to the surge of poorly-treated and poorly-bred pups that were mass produced after the popularity of Disney's 101 Dalmatians. 
"Ohh Dalmatians, they're cute but they're SO hyper…."
But isn't assuming that all puppies born of the same breed have the same temperament, almost as presumptuous as assuming that all people of a certain race have the same personality traits? Ok dogs and people aren't quite the same, but I do find that dogs, like people, have their own personalities and temperments – (in my opinion) as a result of the environment in which they were raised (nature vs nurture?).

I may be a bit biased when it comes to Dalmatians (I've had mine for almost 13 years now), but like with people, I don't think it's fair to judge a book by its cover. Contrary to popular belief, my pups is calm, friendly, gentle, submissive, and actually quite lazy! She's great with kids, and terrified of cats.
Yes, when given the opportunity, she can appear to be a little energetic…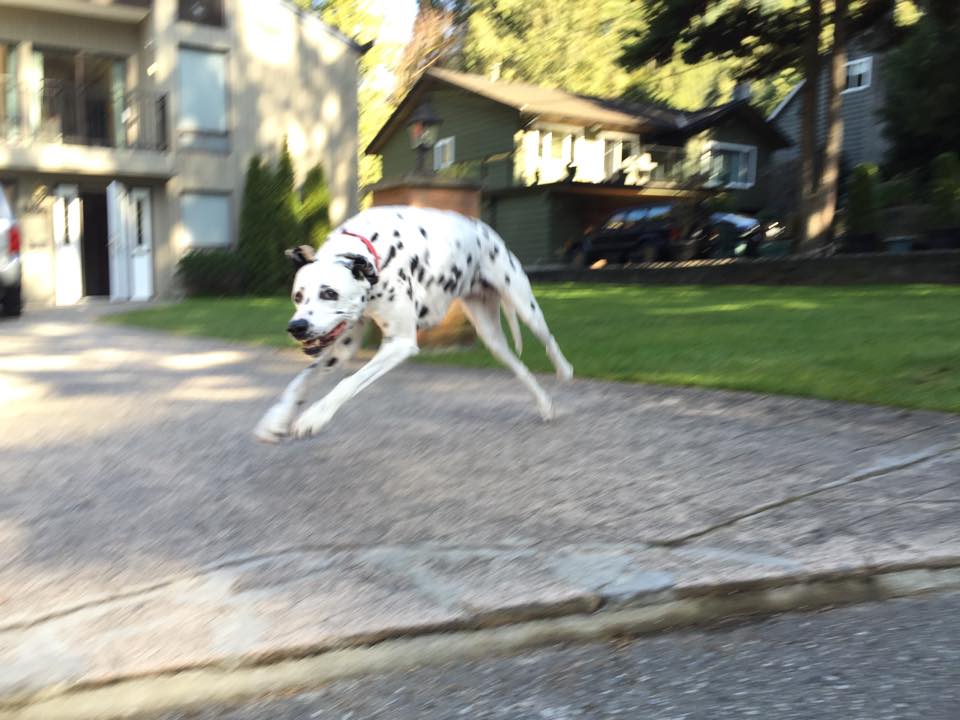 But the majority of the time, she's sleeping in a sun spot on my living room floor – lazy as can be.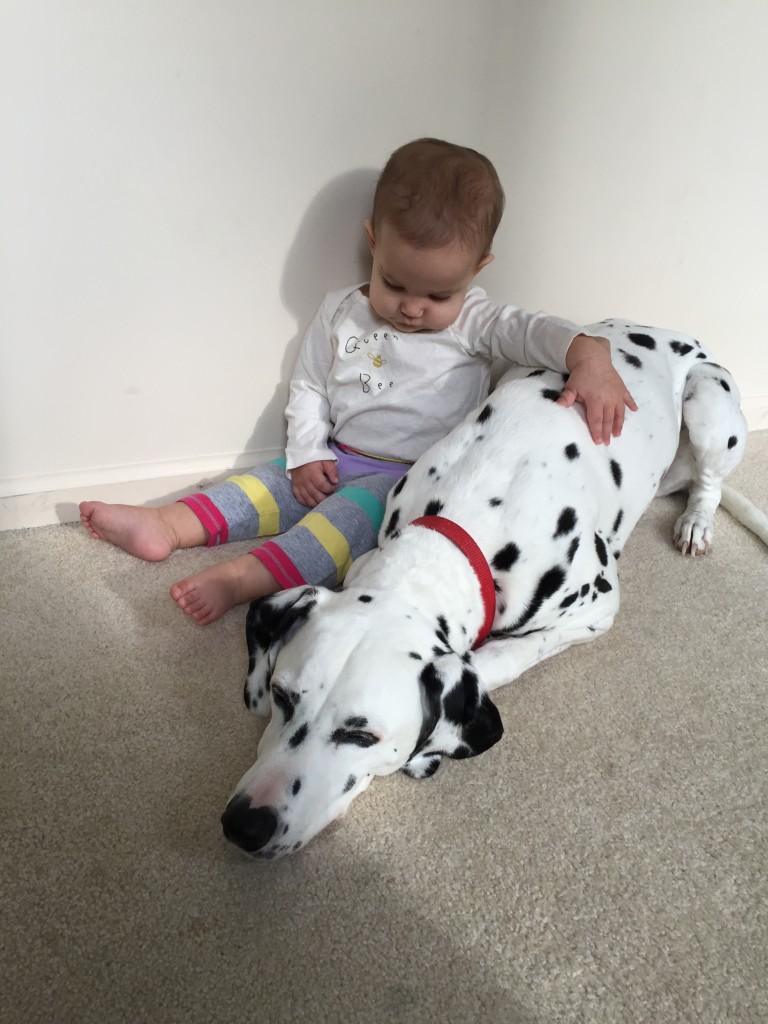 Many dog owners think of their furry friends as their babies. As silly as it may seem to non-dogowners, canine companions are regarded to many as a legitimate part of the family. Can you image if you were walking past a stranger with your ginger-haired baby and you heard someone sneer, "Ohhh redheads can be so hot-tempered!"
If you don't have anything nice to say – don't say it at all. Or at least, don't say it within earshot of the person you are saying it about.
I'm not a dog expert. I'm sure there are some breed-specific traits and health issues that are genetically linked, but properly bred and raised Dalmatians are usually not "hyper".
Properly bred and raised Dalmatians are usually not hyper. 
I've known several Dalmatian owners, and I can honestly say that they make great pets for families with young children and are the sweetest pets. If you are interested in getting a Dalmatian – do your research (and be sure that the information you are reading comes from reliable sources).
To learn more about Dalmatians, check out the  Dalmatian Club of America website.