Bringing a new baby into the world can be a beautiful, life-changing, monumental occasion – whether it's the first, or the third time around. But the thing about having a baby is that it can also be all-consuming. Recovery from childbirth, adjusting to new routines, and surviving an insurmountable lack of sleep amongst the chaos that comes with caring for a new little human being can be overwhelming.
Your life gets turned upside down, and before you know it, a year has flashed before your eyes and you feel like you have nothing to show for it but the bags under your eyes and the remnant mama's bits of what used to be your slammin' bod.
But there's always a light at the end of the tunnel, and for me, that dim little shimmer of light that sat so far in the distance has finally come to fruition, and I'm ready to let that bright light shine.
With my previous children, I had always had the comfort of  job security when I was ready to return to work. But the third time around was different for me because I chose to work for myself. I didn't know if the work would come when I was ready to work, and that terrified me.
Because of my fear of the unknown, I didn't really ever stop working when baby #3 arrived. From the week she was born I was working on side projects, attending networking events and submitting proposals, eager to develop a small roster of potential clientele for when I was ready to dive back into the working world.
All the while, I didn't let myself stress too much about what the future might or might not bring. I made sure to take time out to enjoy the little things – like the week I spent with my family soaking up this amazing view, completely unplugged.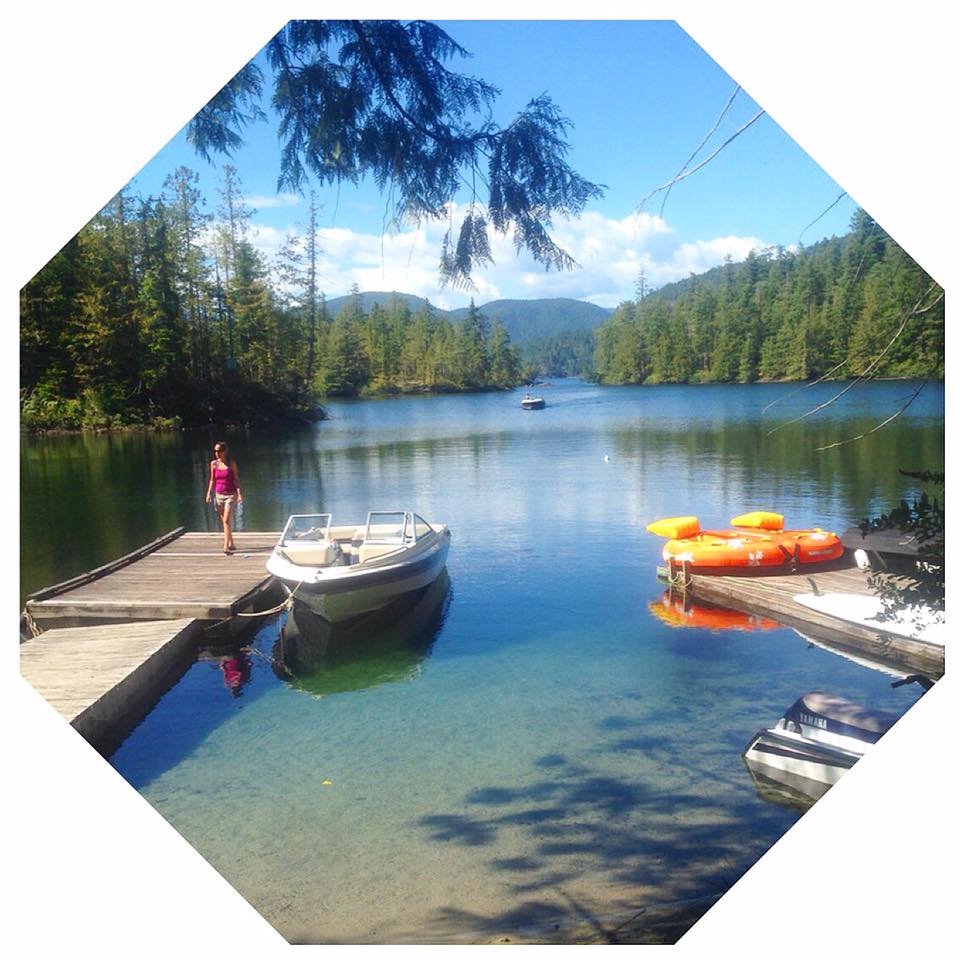 But probably the most important thing that I did to get myself out of the post-newborn funk – my secret sauce to getting my groove back, was taking some time out for myself – to remind myself of who I am (and have always been) on the inside. To remember that I'm more than "just a mom".
And as I explored my interests, took some time to reflect, and allowed myself to live a little outside of my comfort zone, opportunities began to unfold around me, and my dreams began to become my reality.
I've just returned to my adult ballet classes (after over a year and a half off). I'm still writing my newspaper column (one of my life-long dreams), and have recently completed some other pieces for print publications, and I've taken on some fantastic new clients through my business.
I feel like I'm back to being me – being BEE. I've finally got my groove back.