When I was 7 years old I wrote my first book. I remember carefully cutting out a piece of cardboard from an old cereal box, and folding it in half to create the book cover. I then wrapped it with an old piece of burgundy velvet because I loved the rich colour and the way it tickled my fingers when I touched its soft surface. The book was called "The Adventures of Garbanzo" and I'm sure I still have it somewhere tucked away in a box.
Throughout my life I kept handwritten journals, filling their pages with daily thoughts, dreams and poetry. After a brief writing hiatus, I started this blog in July of 2011 to revive my love for writing and provide myself with a creative outlet. This blog has led to so many amazing, life-changing opportunities and I'm grateful every day for the supportive online community that I have become a part of over the years. I have become an influential mom blogger, a published writer, and a self-employed business owner all thanks to my leap into the blogosphere.
Writing has always been a passion of mine, and next week, one of my writing dreams will become a reality. I'm so excited to share with you all that I will be writing my own weekly parenting column for one of Vancouver's largest newspapers – 24 Hours Vancouver.
Each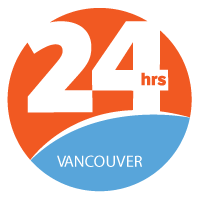 Friday, I will be sharing opinions, confessions and anecdotes related to parenting hot topics. You can expect an against-the-grain, honest (with a touch of sarcastic humour) take on some of the things that are frequently talked about in the world of parenting. I can't wait to start this journey with a fresh voice and and a  new platform to share my stories.
I've decided to call my column Mommy's Grounded – the meaning can be read as grounded as in 'in trouble' or 'punished', or 'well-balanced' and 'sensible', depending on the reader's interpretation.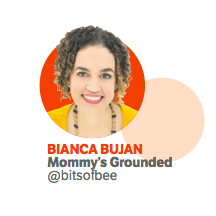 On occasion I'll be reaching out to my parenting network for opinions on story ideas and hot topics (because it's not all about me!). If you're interested in joining in on the conversation, follow my Facebook Page.
Thank you to all of my readers who have followed my journey so far, and stay tuned for many more adventures as I embark on this new endeavour.