In a house full of picky eaters, it's challenging to find dinners that satisfy the taste buds of my little babes. And while their palates have varying preferences, there are two ingredients that always seem to appease the whole gang – chicken, and broccoli. A meat, and a veggie. It could be worse, right?
Before I became a Campbell's Ambassador, my roster of recipes had included only one go-to chicken and broccoli dish, but I can happily say that I now have another delicious dish to add to my list – Chicken And Broccoli Alfredo.
This recipe is surprisingly easier to make than my old standby, and the added flavours of sundried tomatoes and basil give it a twist – differentiating this dish from the list of other chicken and broccoli recipes that I've tried in recent months.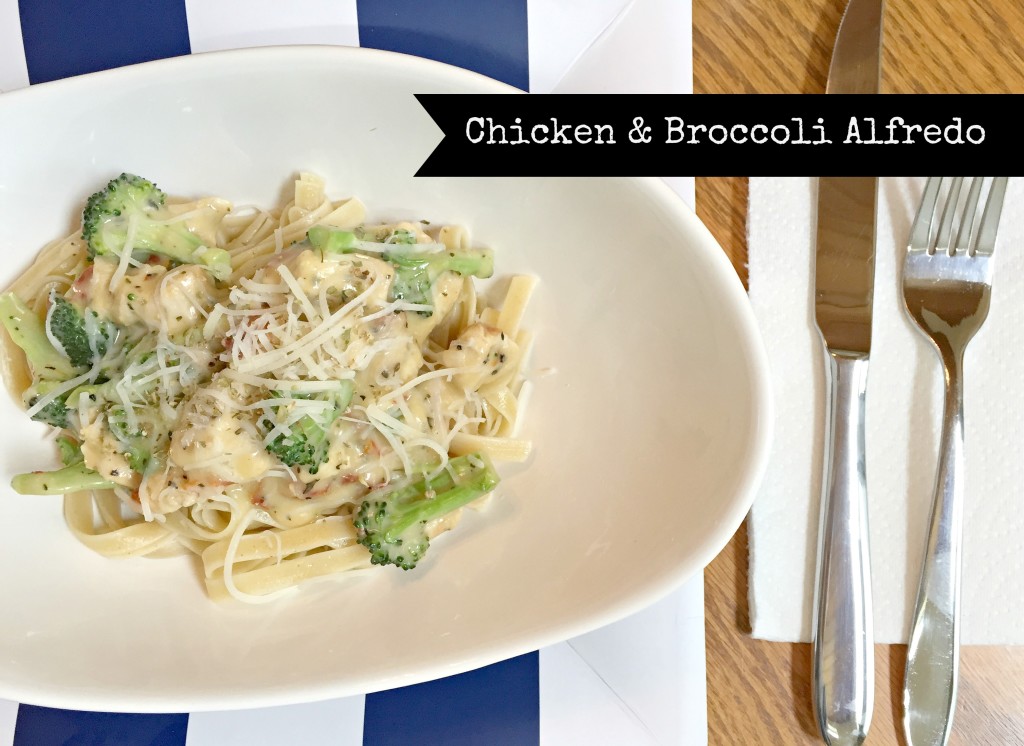 Ingredients:
| | |
| --- | --- |
| 10 oz (284 g) | fettuccini |
| 3 cups (750 mL) | broccoli florets |
| 2 tbsp (30 mL) | butter |
| 4 (750 g) | boneless, skinless chicken breasts, cubed |
| 1/4 tsp (1 mL) | salt and ground black pepper (each) |
| 3 | cloves garlic, minced |
| 1 can (284 mL) | CAMPBELL'S® Condensed Low Fat Cream of Chicken Soup |
| 1/2 cup (125 mL) | 1% milk |
| 1/3 cup (80 mL) | sundried tomatoes, chopped |
| 2 tbsp (30 mL) | fresh basil, chopped |
| 1/4 cup (60 mL) | parmesan cheese, grated |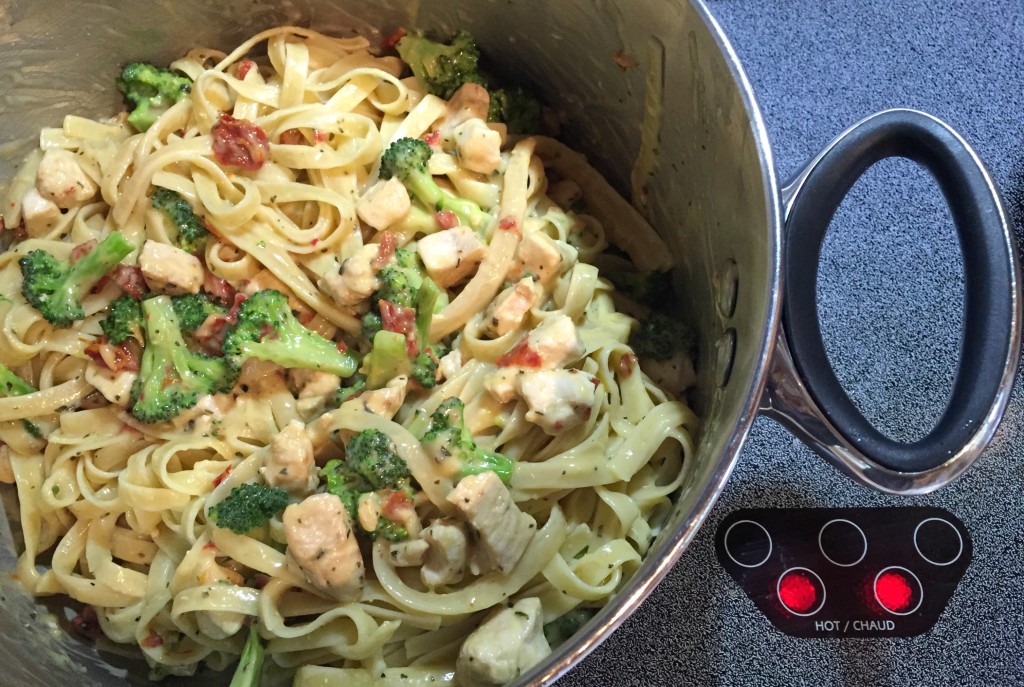 Directions:
1) Cook fettuccini according to package directions. Add the broccoli during the last 2 minutes of cooking. Drain and set aside.
2) Meanwhile, heat butter in a large skillet over medium-high heat. Season chicken with salt and pepper. Cook, stirring often, for 5 minutes or until golden brown. Add garlic and cook for 1 minute or until fragrant.
3) Add soup, milk and fettuccini with broccoli. Cook, stirring often, until heated through. Stir in sundried tomatoes and basil. Serve with parmesan cheese.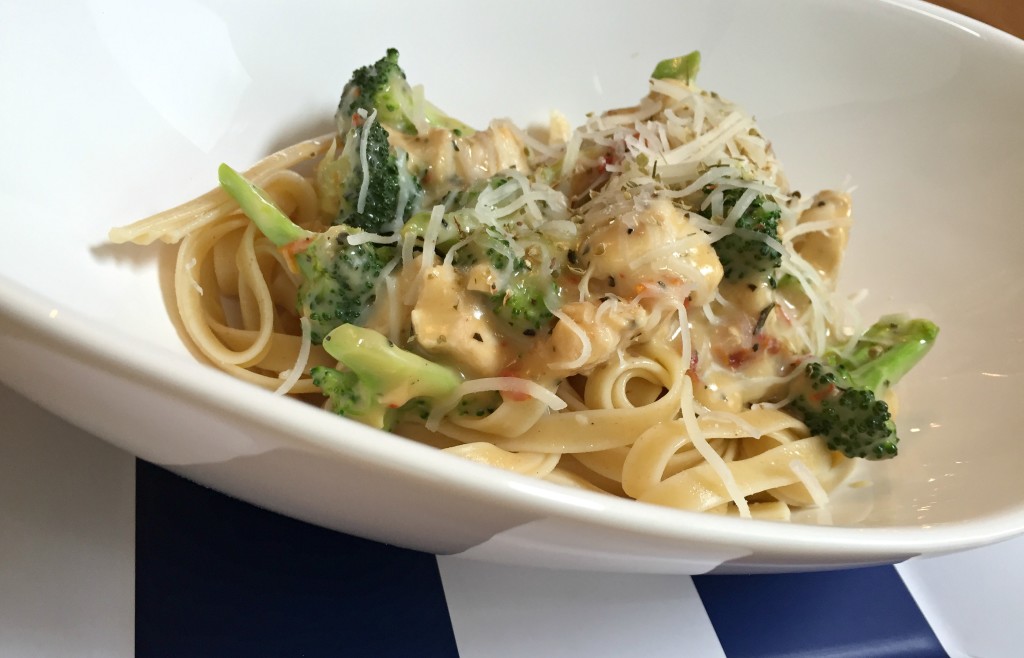 I'm happy to say that everyone at the table truly enjoyed this dish – and the leftovers made the perfect lunch too! Give it a try and let me know what you think.
Want to discover more easy, family-friendly recipes that your whole family will enjoy? Check out the new Cook With Campbell's Mobile App! Now you can peruse their meal ideas while you stroll through the grocery store, and your list of ingredients will be accessible in the palm of your hand. I can't wait to try this for last minute meal ideas.
Bee's Take:
I think this recipe would be extra delicious with some sautéed mushrooms and crispy bacon bits, yum!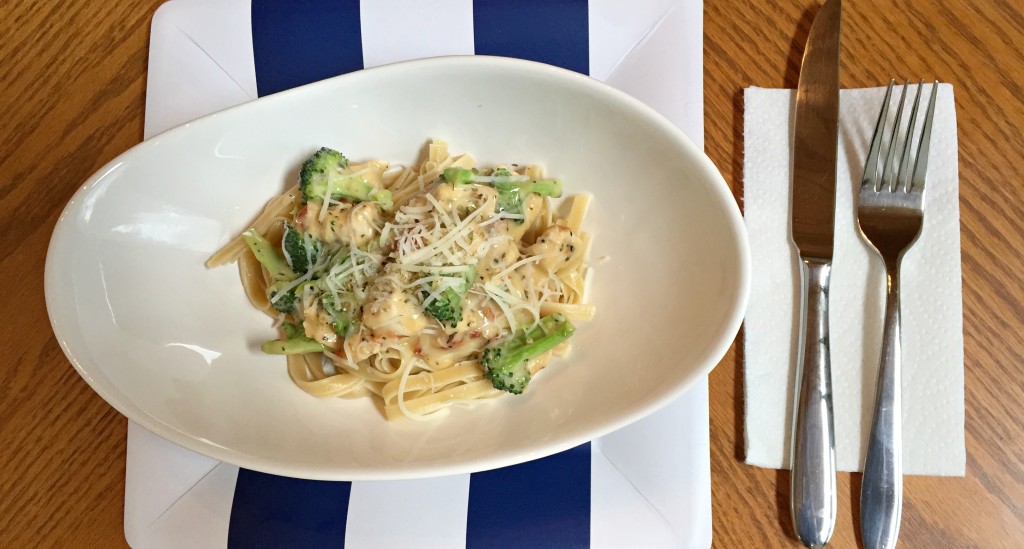 ***
Disclosure: I am part of the Campbell Company of Canada Ambassador program with Mom Central Canada and I receive special perks as part of my affiliation with this group. The opinions on this blog are my own.