I'm a devoted carnivore who primarily survives on meat, cheese and bread, so many of my friends will be shocked to learn that this recipe post is a healthy dish full of ingredients fit for any vivacious vegetarian.
There are two words that are taboo for a passionate meat tooth like myself: beets, and tofu. Just the utterance of those two words makes me cringe, desperate to rush to the closest burger joint to wash my mouth out with a juicy beef burger. But today my friends, I not only cooked with these two ingredients, but (gasp!) I liked eating them.
Being a beet-chopping virgin, I had no idea that the red root vegetable was so vibrantly rouge. It took 3 washings to get the beet stain off my hands, and I considered bailing on the recipe for that reason alone. But I cooked on because A. I'm a starving pregosaurus, and B. red hands aside, the recipe was delicious when I had tried it once before, and it seemed simple.
And now, without further adieu, I present to you a recipe which I poached off the fabulous Sydney Badger of Nourish Mom (who borrowed and tweaked the recipe from Whitewater Resort).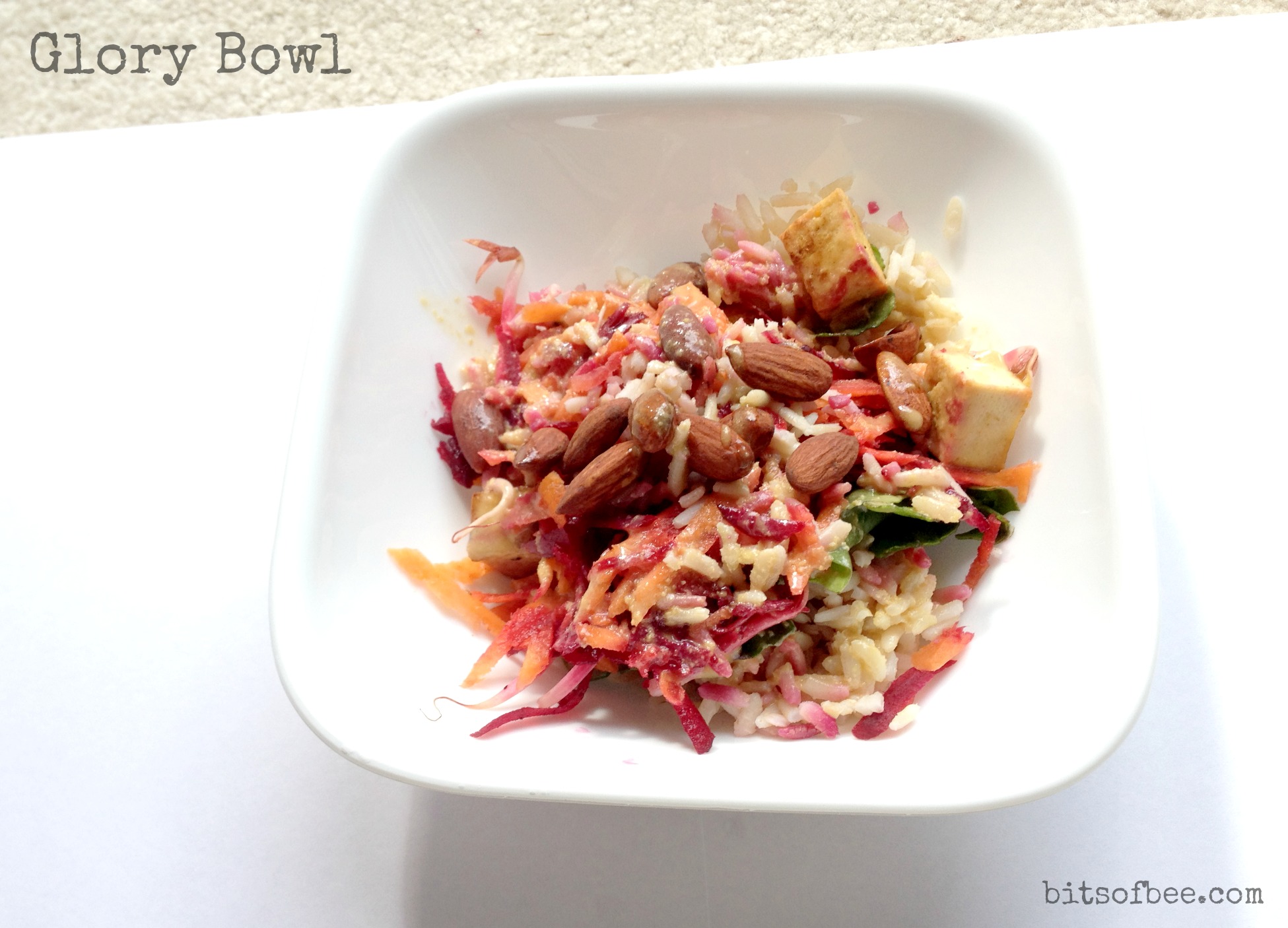 Ingredients:
The Bowl
8 cups cooked brown rice
2 cups beets (grated)
2 cups carrots (grated)
2 cups almonds (toasted)
2 cups spinach leaves
2 cups tofu (cubed)
2 cups sprouts
The Dressing
1/2 cup nutritional yeast flakes
1/3 cup water
1/3 cup tamari or soy sauce
1/3 cup cider vinegar
2 cloves of garlic (crushed)
1/2 cup vegetable oil
2 tblsp tahini paste
Preparation
prepare brown rice and set aside
sauté tofu cubes
blend sauce (yeast flakes, water, tamari/soy sauce, vinegar, tahini, crushed garlic – add oil in a steady stream as you blend)
assemble ingredients layered in a large bowl (rice on bottom)
Tips & Optional Add-Ons
Instead of toasted almonds I used tamari almonds (found in the bulk section at my grocery store)
Be sure to use extra-firm tofu as it's easier to sauté
If you can't stomach the idea of using tofu, chicken is a great alternative
Sydney Badger has recently tried it with edamame beans and marinated mushrooms, yum!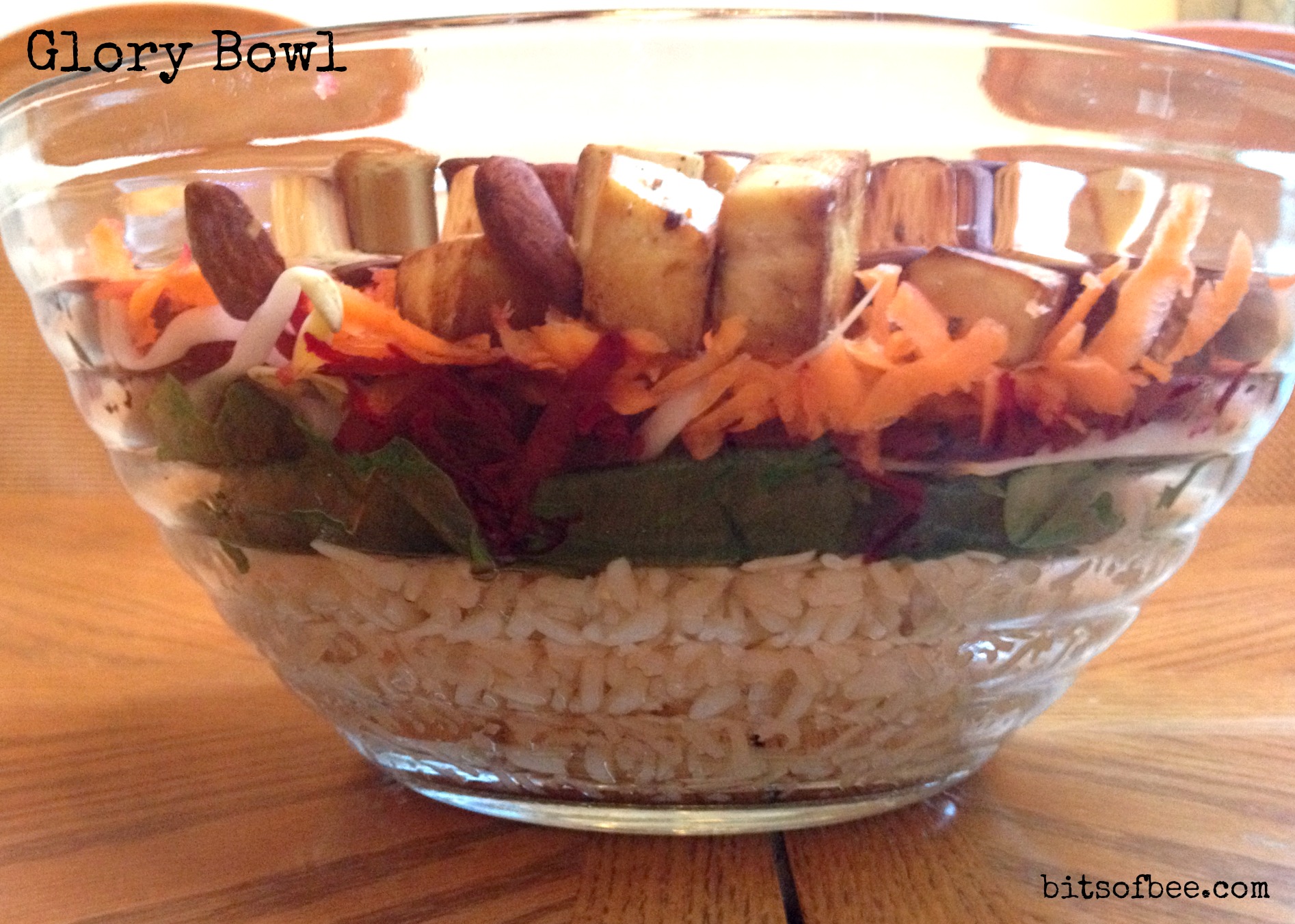 I used the leftovers to make a smaller side salad version of this recipe to accompany a grilled steak dinner tonight and it was perfection (once a meat lover, always a meat lover).
I also plan on preparing this for my mother in law who is both diabetic and a vegetarian, I hope she likes it!
Linking up with my friends over at: