Vancouver, BC Canada – where you can swim in the ocean and ski on the mountains on the same day. Where you can enjoy four seasons of weather. Where beautiful people from all walks of life and cultural backgrounds can live harmoniously. Where foodies, outdoor adventurists, artists and shopaholics have a plethora of options to satisfy their passions.
I was born and raised in the most beautiful city in the world. Here are just 10 of a million things that I love to do, see, and enjoy in and around my beloved city by the sea:
There are so many beautiful hiking trails in and around Vancouver. My family enjoys strolling through the forested outdoors of the North Shore as often as possible.
Only a 30 minute drive outside of Vancouver, there are several local snow-topped mountains to choose from, where you can ski, snowboard, toboggan, or just take in the sights.
The earlier years of my childhood were spent living right in the heart of Granville Island, possibly the most beautiful of Vancouver locales. A community of artists, artisans, and chefs, it's easy to get lost in the culture and beauty of this little "island" by the city.
A unique architectural structure nestled in the heart of the city, this destination is a must for families, filled with fun, adventure, and science – fun for the whole family!
The best place to take a family walk with your dog – a serene stroll through trees and onto a path that runs along the water's edge. This is a special place for my husband and I as we've visited it regularly for the 12 years (and counting) that we've had our Dalmatian. This is where he proposed to me.

6) Boating
One of the best ways to enjoy the sights of Vancouver is by boat. Our family spends as much time as we can on the water.
Vancouver is known for it's beautiful beaches, are there are plenty to choose from in and around the city. Our favourite is the beach at Cate's Park in North Vancouver – the perfect spot to spend the day with the family.
Only a short drive out of the city, you can enjoy a taste of the country. There are a few farms that offer apple picking, pumpkin patches, and family fun. A great way to spend a quiet day outside of the city.
Steps from our front door, we are so fortunate to live beside a beautiful river. This is the perfect place to take a cool dip, and sit back and relax amongst our natural surroundings.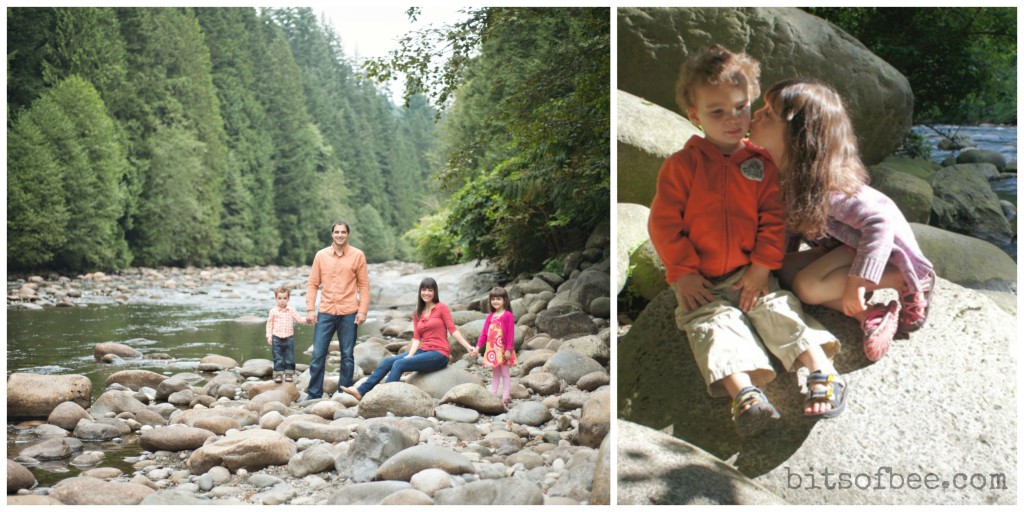 10) Capilano Suspension Bridge
Another must for a family day outdoors is the Capilano Suspension Bridge – where you can stroll through forested trails, and take in the breathtaking views as you cross a bridge suspended 70 metres (230 ft) above the Capilano River. There is so much to see and do here, it's no wonder this is a top tourist destination in Vancouver.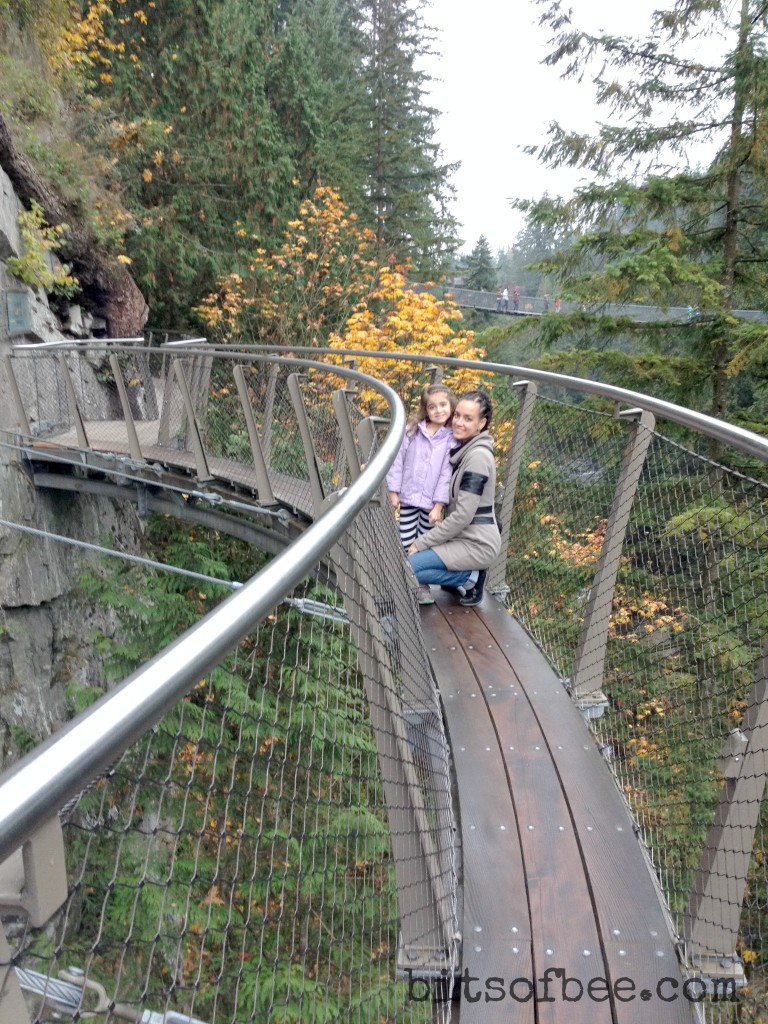 What is your favourite thing to see/do in Vancouver? 
Linked up for Monday Listicles